Do you want to make perfect Besan ladoos this festive season?
Well, you are not alone. Every year, I see so many people struggling to make these little balls of goodness. And the main problem that they face is their ladoos do not hold their shape.
It can be frustrating to put so much effort into making something only to have it fall apart. But don't worry; I'm going to share some tips with you that will help you fix this problem.
So, let's begin!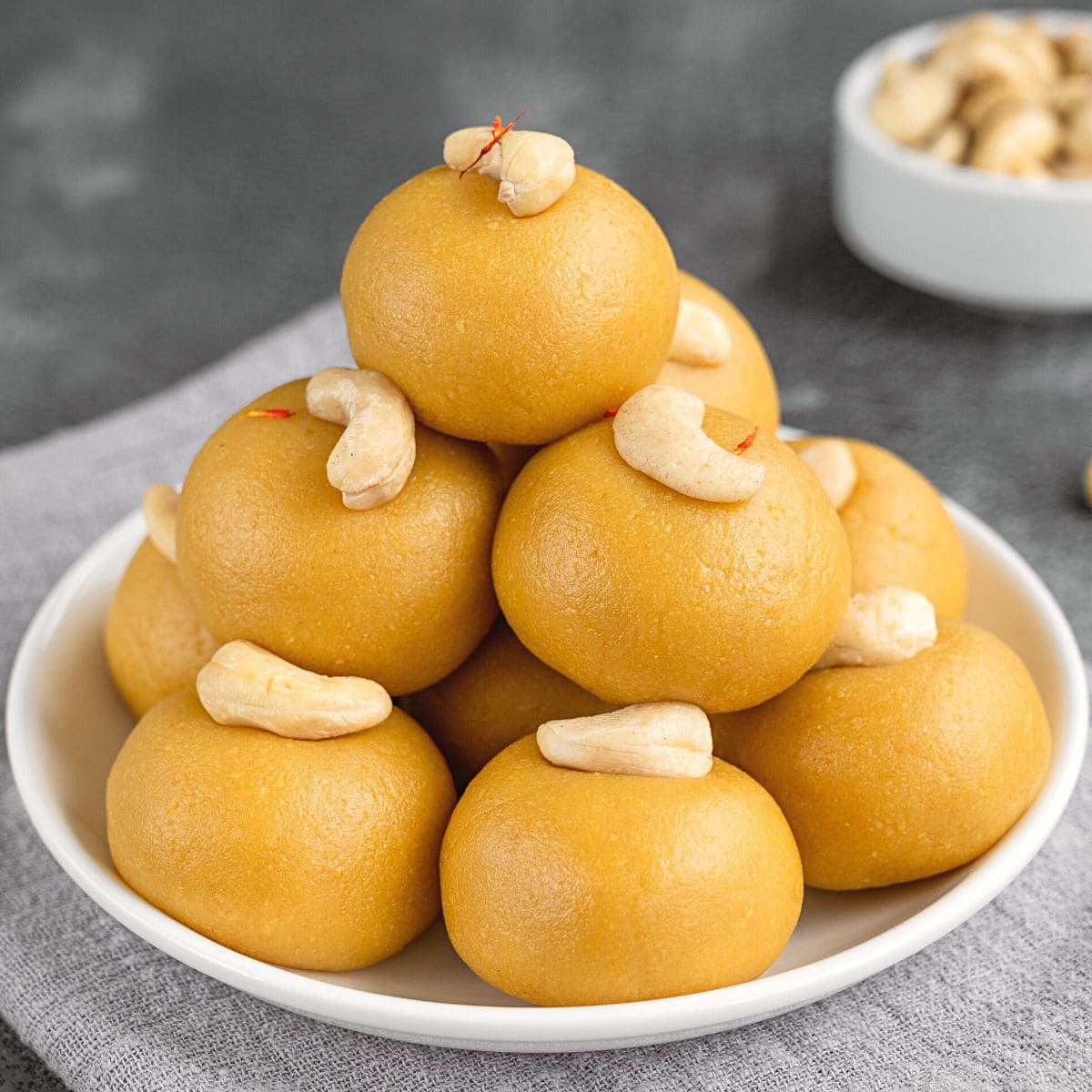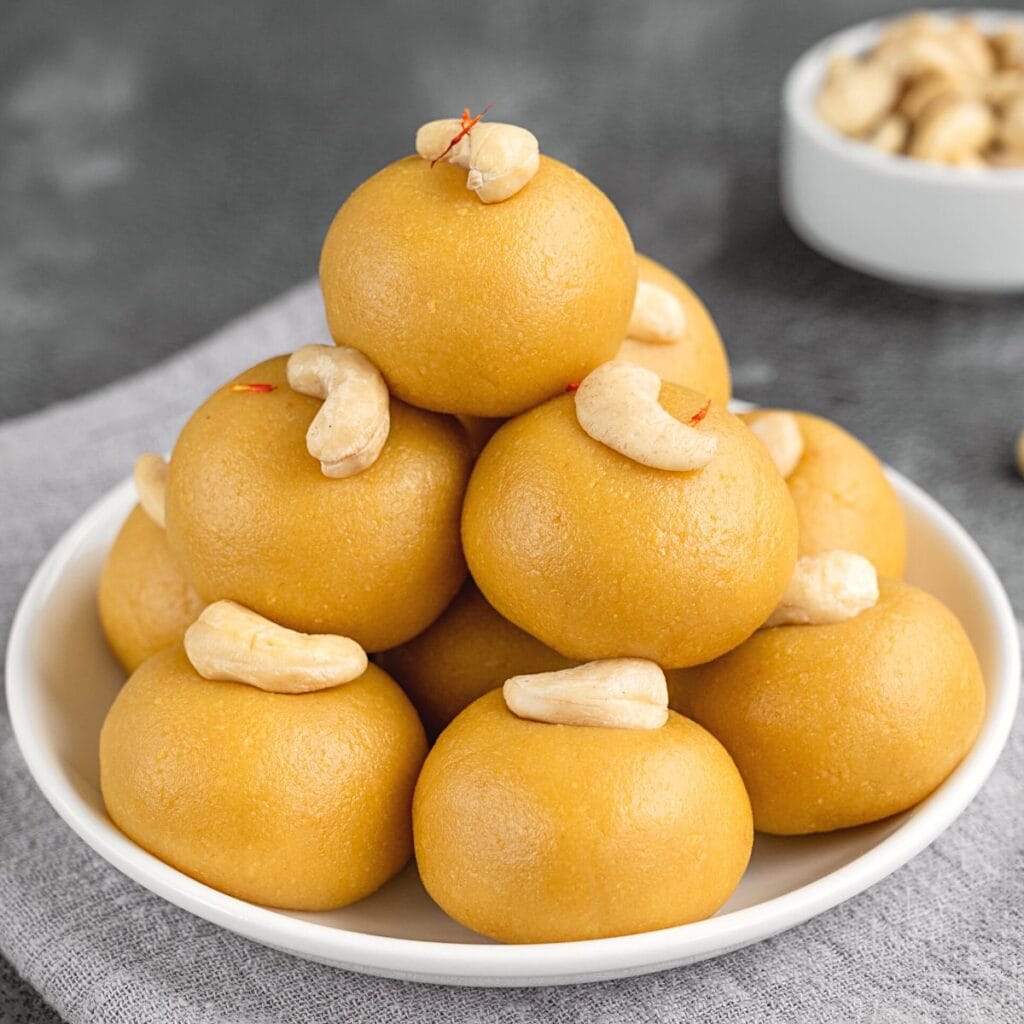 Why Is My Besan Ladoo Not Holding Shape?
It's because of the dry mixture!
Besan ladoos are made with a mixture of besan (gram flour), ghee (clarified butter), sugar, and spices. This mixture needs to be moist enough so that it can hold its shape when rolled into balls.
If the mixture is too dry, the ladoos will not hold their shape and break into pieces.
Although this is the primary cause of this issue, there are other factors that can contribute to this problem.
Here are some other reasons –
Too many dry fruits
Low-quality besan
Allowing the mixture to cool completely before shaping it
Not greasing your palms before shaping the ladoos
Using too much ghee while roasting the besan
These issues can trouble you while making besan ladoos. But thankfully, you can fix some of these issues by following the tips given below. So, let's check them out.
10 Tips To Fix The Besan Ladoo Binding Problem
Here's what you can do –
1. Add More Ghee To The Mixture
If your mixture is too dry, add more ghee to it. Start with one tablespoon at a time and mix it well.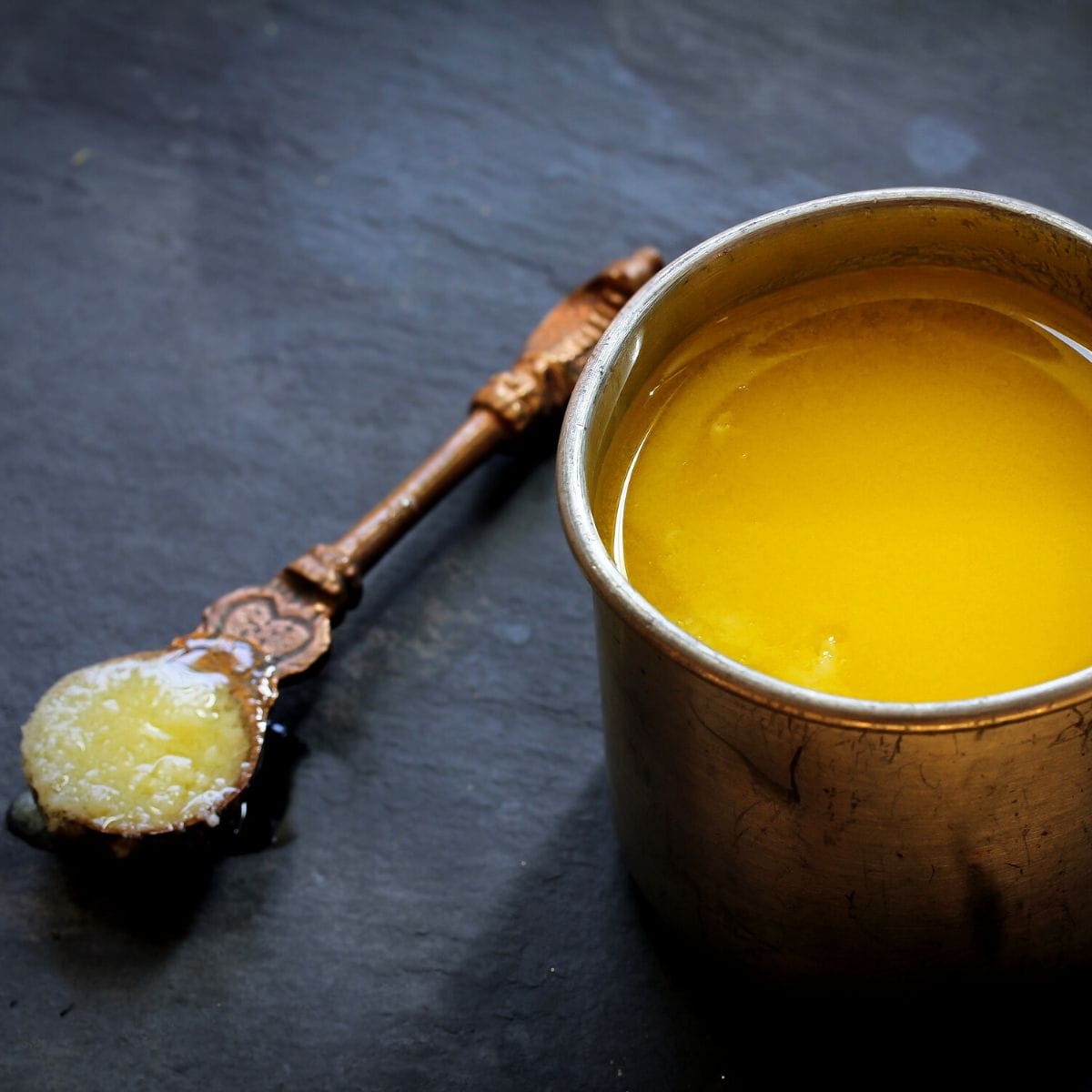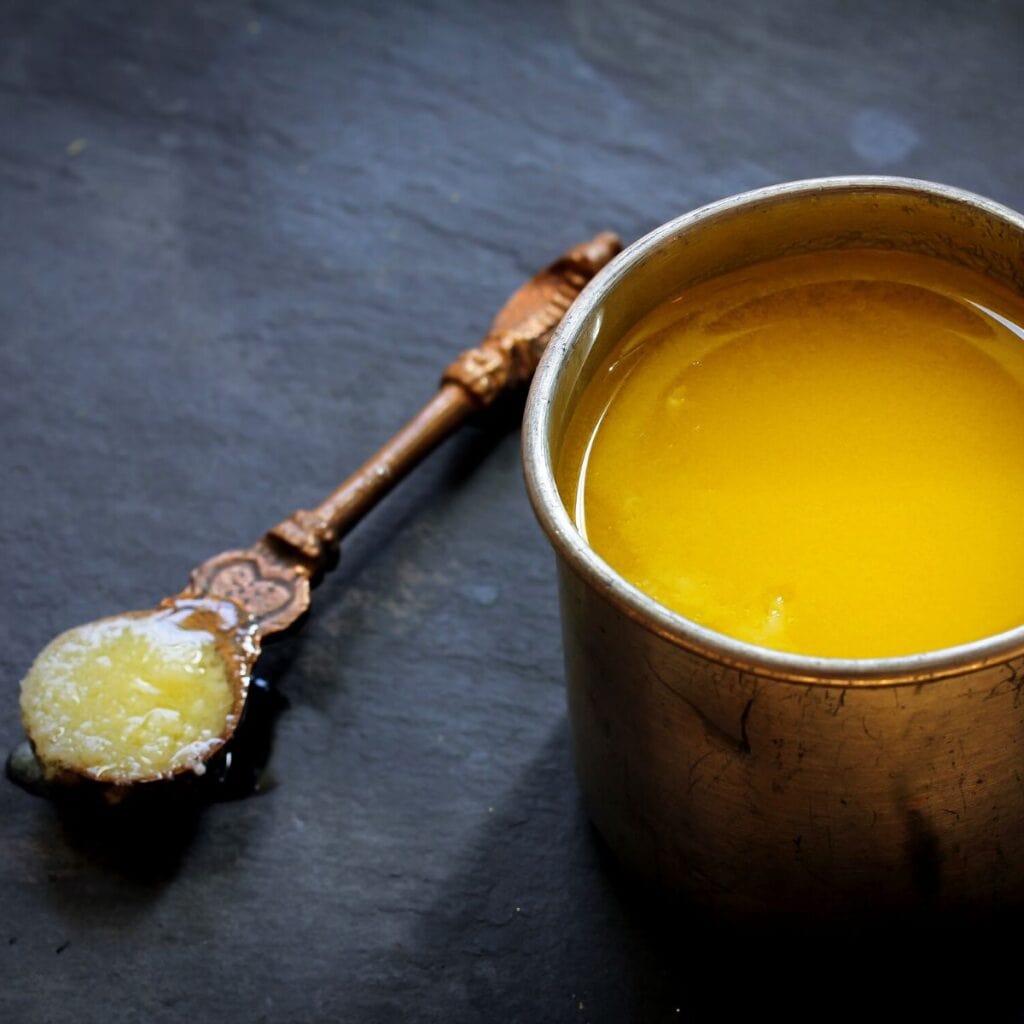 Do not add too much ghee at once, as it will make the mixture too oily and difficult to shape. Ghee is a natural binding agent and will help the mixture to hold its shape.
Note: You shouldn't be using oil for this process. It won't be effective in retaining the shape for a long time.
2. Use Warm Milk
Don't want to use ghee? No problem! You can also use milk to bind the mixture.
Add a few tablespoons of milk to the mixture and mix it well until you get the desired consistency.
That said, I'd suggest using ghee over milk as it will not only make the ladoo mixture moist but also give it a beautiful shine.
Tip: Use saffron milk if you can. It will add a soothing flavor to your ladoos. Also, don't use cold milk. Use warm milk instead.
3. Reheat The Mixture
This is a tried and tested method that many people use. All you need to do is reheat the mixture for a few seconds until it's warm and pliable.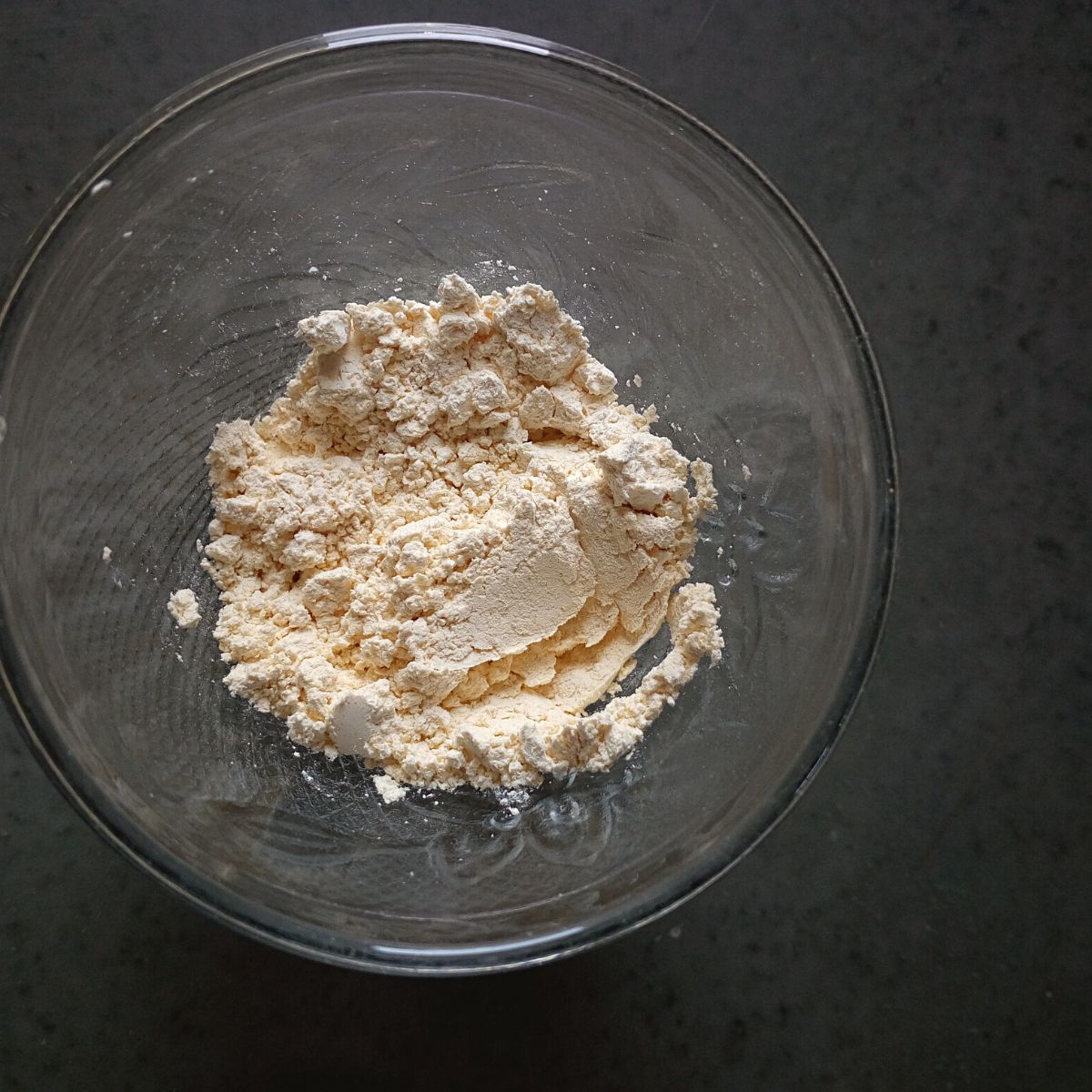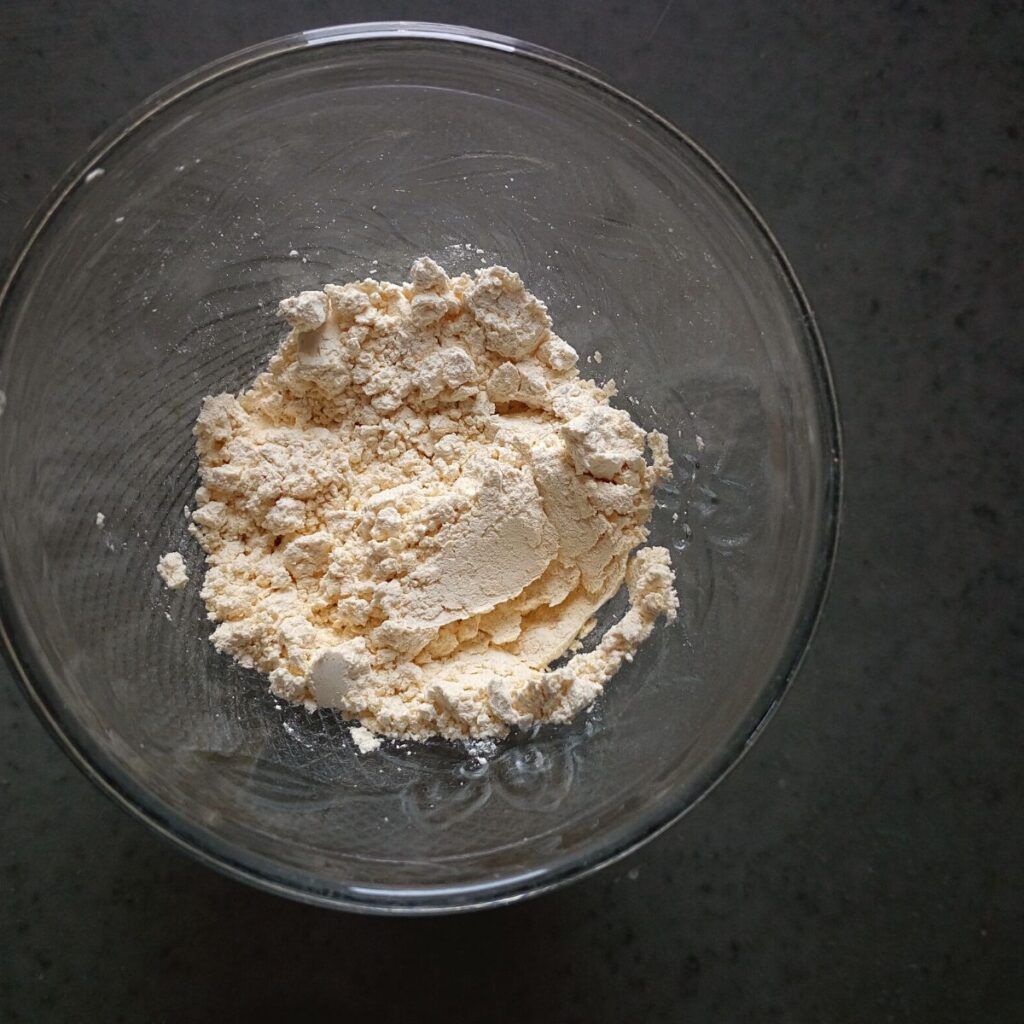 Once that's done, you can start shaping the ladoos. And you won't feel the need to add more ghee or milk as the warmth will help the mixture to bind well.
Note: You will still need to apply ghee to your palms to shape the ladoos. Don't skip this step.
4. Use Less Dry Fruits
Dry fruits can add more flavor and texture to your ladoos. But too many of them can make the mixture dry.
You will also find it difficult to shape the ladoos if there are too many tiny dry fruit pieces in the mixture. So, use them in moderation.
5. Check The Quality Of Besan
The quality of besan can also affect the texture of your ladoo mixture. If you can, get it from a reputed brand. Or better yet, grind your own besan at home.
However, it's not the primary reason for the mixture to become dry. So, don't worry too much about it.
Also, sieve the besan before using it. This will remove any lumps and make the mixture smoother.
6. Let The Mixture Cool Down Slightly
This is one mistake that many people make. They allow the mixture to cool down completely before shaping it into ladoos.
The mixture needs to be warm and pliable to hold its shape. Don't wait for it to cool down completely.
Otherwise, you will have a tough time binding the mixture, and the ladoos will not be as soft as they should be.
7. Grease Your Palms With Ghee
Whenever you shape any food item, you need to grease your palms with ghee or oil. Else, the mixture will stick to your hands and won't hold its shape.
The same rule applies to besan ladoos as well. So, apply some ghee to your palms before shaping them. This will help the mixture to bind well, and the ladoos will retain the shape perfectly.
Tip: If the ghee is viscous or solid, microwave it for a few seconds until it's melted. You can also melt it on the stove.
8. Use The Right proportions
This is the most important tip. You need to use the right proportion of ingredients to getting the perfect mixture.
If you use more besan than required, the mixture will become dry. On the other hand, if you use less besan and more dry fruits, it won't be easy to shape. The ladoos may sometimes turn sticky or oily if you use more ghee than required.
You will need to keep these things in mind to get the perfect mixture.
9. Use Powdered Sugar
Powdered sugar or castor sugar is easier to dissolve than granulated sugar. So, if you use it, the mixture will be smoother, and the ladoos will be more flavorful.
Again, it's not something that directly affects the texture or shape. But it's a good idea to use powdered sugar for besan ladoos.
10. Don't Roast The Besan Mixture For Too Long
Even though the roasting step is more important, you need to be careful not to roast the besan mixture for too long.
If you do, it will become dry. Eventually, you won't be able to shape it into ladoos. So, roast the mixture until it's aromatic and changes color. You should also add ghee in intervals to make it moist.
Try out some of these suggestions and see if they fix the issue. Meanwhile, let's check out the FAQs below.
FAQs
1. Why Is My Besan Ladoo Too Soft?

You may have added too much ghee or milk to the mixture. These ingredients are known to make the ladoos softer.
2. What Is The Shelf Life Of Besan Ladoo?

Besan ladoos stay fresh for 3-4 weeks in an airtight container.
3. How Do You Soften Hard Ladoos?

You can reheat the mixture and add some ghee or milk to make it softer.
4. Should Ladoo Be Kept In Fridge?

No, there is no need to refrigerate ladoos. You can store it at room temperature in an airtight container.
5. Why Are My Besan Ladoos Sticky?

Besan ladoos turn sticky because of too much ghee in the mixture. You can fix this issue by adding more roasted besan to the mixture.

Once you add the besan, check the taste of the mixture and add more sugar if needed.
Over To You
Besan ladoos are easy to make at home, and they taste delicious. But you need to be careful while making them.
Keep these tips in mind, and you will surely get perfect ladoos every time. Do let me know if you have any other tips to share.
You can also ask any doubts or questions that you may have. I would be happy to help.
Finally, don't forget to share this post with your friends and family.