Want to know how Maida is made in India?
Well, it is one of the most frequently asked questions, and there are quite a few misconceptions about it as well.
But do not worry.
The following guide should help you understand the detailed process of how the refined flour is made in India.
So, let's begin!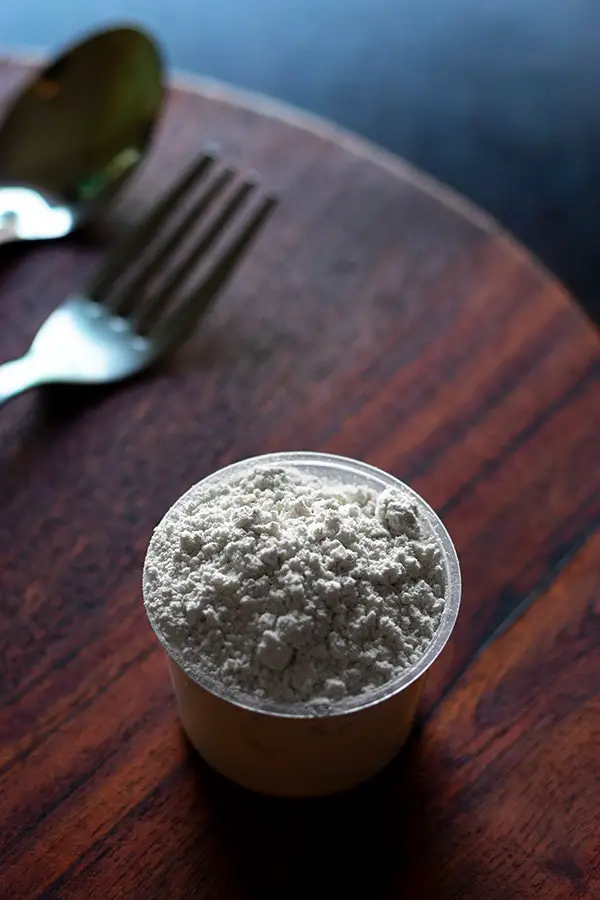 How Is Made Made?
Maida is made from the endosperm of wheat grains.
The endosperm is a part of wheat grain (seed), which stores essential elements required for the development of the plant.
It's nothing but a food storage unit of the seed.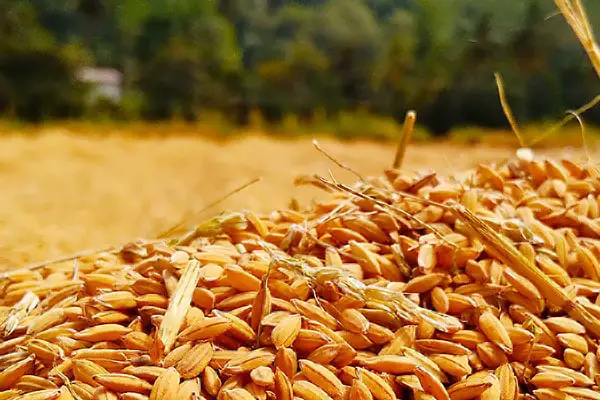 And that's what we require to make Maida as well as Sooji or Rava.
It is the raw ingredient that allows us to produce these two popular ingredients in Indian food culture.
How Maida Is Made In Factory
Now, let's have a look at the steps involved in Maida making process –
Step 1: Firstly, the batch of wheat grains goes through several filtering systems. It helps in weeding out the dust particles, stones, and husk from this batch.
Step 2: Once the filters clean the grains, it moves to the next section. Here, the systems wash the tempered grains with water to separate the bran from the endosperm.
Step 3: As the bran separates from the endosperm, it moves through the break rolls. That's where the grinding process takes place, and the endosperm turns into a fine powder. This process happens in several stages, as the wheat grains break into flour, coarse particles, and intermediate particles.
Step 4: In this stage, the intermediate particles move through the reduction rollers. This process helps in turning these particles into a fine flour. 
Step 5: The next stage is sifting (or filtering in layman's language). Here, the flour passes through sifters, which separate it from the remaining particles.
Again, this process takes place several times until all the endosperms turn into flour.
And that's how Maida is made from the endosperms.
Note – The above steps and working procedure may change with each mill setup, but the fundamental method remains the same in all systems. 
Because:
You can't get Maida without removing the bran from the endosperm.
Common Myths About Maida
Here are some of the common myths about this flour –
1. The Sabudana Story
Many people believe Maida is a byproduct of Sabudana or Tapioca Pearls.
But that's not true! 
It has nothing to do with these pearls.
The Tapioca pearls require Cassava plants' roots.
These roots help in obtaining the starchy substance, which is nothing but a raw ingredient for Tapioca's production.
Check out this detailed guide on how Sabudana is made in India.
2. Sooji vs. Maida
Sooji, also known as Semolina, is one of the most popular ingredients in Indian cuisine.
And you can make a lot of sweet and savory dishes using this ingredient.
Semolina also comes from the endosperm of wheat grains.
However, its manufacturing process is quite different than Maida.
And it's also important to note that Maida is not a byproduct of Sooji and vice versa.
Both these ingredients come from a different variety of Wheat, which is known as Durum Wheat.
3. Maida – An Artificial Ingredient
I know it sounds absurd, but some people believe it is an artificial ingredient.
The truth is:
It's a natural ingredient.
And as mentioned above, we produce it from Wheat grains.
So, you can safely use Maida for cooking.
Moving on, let's now check out the detailed guide to make Maida at home.
How To Make Maida At Home
Yes, you can make Maida in your kitchen!
It's the traditional way of making Maida, and many previous generations used this method before the invention of flour mills.
More importantly, some homemakers still make Maida at home using this traditional method.
And no, it's not as difficult as it sounds.
Of course, the homemade version is slightly different than the mill version.
But the result you get is quite similar to the store-bought Maida flour.
So, are you ready to learn how to make this flour at home?
Let's begin!
Step By Step Method To Make Maida At Home
Step 1: Soak the wheat grains in some water for a couple of hours. Here, you can also use broken wheat grains or wheat rava. Do not use Upma rava, as it's not useful in making Maida at home.
Step 2: Grind the soaked wheat grains into a fine paste.
Step 3: Use a sifter or muslin cloth to sieve this mixture. You will need to run it through some water so that you can extract it thoroughly.
Step 4: Repeat Step 3 until you sieve all the mixture. 
Step 5: Pour this mixture in a large bowl and let it sit for an hour so.
Step 6: Once you see clear water on the surface, gently remove it from the bowl. You will only need the thick mixture in the next stage, so try to remove as much water as possible.
Step 7: Spread this thick mixture on a plate or tray and allow it to dry under the sun for at least 2-3 days. Make sure you cover the plate with a clean cloth.
Step 8: Once it dries out, it should look like a solid substance. Now, remove any visible dust particles and impurities from it and grind it into a fine powder.
That's it! 
Your homemade Maida is now ready to use.
Important Notes:
If you soak the grains for a long time, you may notice a foul smell. To avoid this, refrain from soaking the grains for more than a couple of hours.
You should cover the mixture thoroughly. Otherwise, it might attract flies and other insects.
Although the entire process seems simple and easy, you will still come across a lot of issues. And sometimes, you will also need to throw away the soaked grains or mixture due to uncontrollable factors like temperature fluctuations and no sunlight.
Homemade Maida vs. Packaged Maida
Even though the process looks quite similar, there are some distinct differences between these two methods.
For example:
The professional milling method requires several steps to make Maida flour. 
It needs to go through different sifters and filters before the final product is available for packaging.
Here's a quick comparison between homemade Maida and packaged Maida –
| | Homemade Maida | Packaged Maida |
| --- | --- | --- |
| Color | Pale Yellow, Wheatish | White |
| Smell | May smell a bit different due to the fermentation | No smell |
| Wheat Variety | Any Available Variety | Durum Wheat |
| Impurities | May be present | Rare |
| Sunlight | Required | Not Required |
| Production | Can only make in summers | Not dependent on weather/environment |
| Time Consuming | Yes | No |
| Bleaching Process | Not Required | Required (in case of Bleached Maida) |
Now, let's take a look at the questions people ask around this topic –
FAQs
1. What Is Maida Made Up Of?

As mentioned in the guide earlier, Maida is made up of the endosperm of wheat grain.

2. What Is Maida Called In English?

Maida is often called as Refined Flour in India.

Sometimes, we also refer to it as All-Purpose Flour.
3. What Is The Difference Between Atta And Maida?

Atta is an unfiltered version of flour, which comes directly from wheat grains.

On the other hand, Maida goes through several processes before it's available for use.

I have written an extensive guide on this topic.

You can check out this comparison guide here.
4. Is Rice Flour And Maida Same?

No, they are completely different from each other.

Rice flour is made from the rice grains.

And similarly, you need wheat grains to produce Maida flour.
5. Is Corn Flour A Maida?

No, they are different as well.

Corn flour or Makai Atta is made from corn kernels, whereas Maida is made from wheat grains.
Over To You
Well, I hope enjoyed this guide and learned something new about Maida today.
If you have any queries regarding the Maida making process, leave a comment below.
And have you ever tried making Maida at home?
Did you make any mistakes? What are your tips for those who want to try it out for the first time?
I'd love to know more about your experience. 
Do share your thoughts in the comments section.