Basmati rice is often used in Indian cooking, especially for making dishes like biryani and pulao. It is a long-grain rice and needs to be rinsed thoroughly before cooking.
You shouldn't cook the rice directly using the pressure cooker method or pot-cooking method. This way, you won't get the desired texture for your basmati rice.
In the following guide, I have discussed this topic in detail. So, let's dive right in!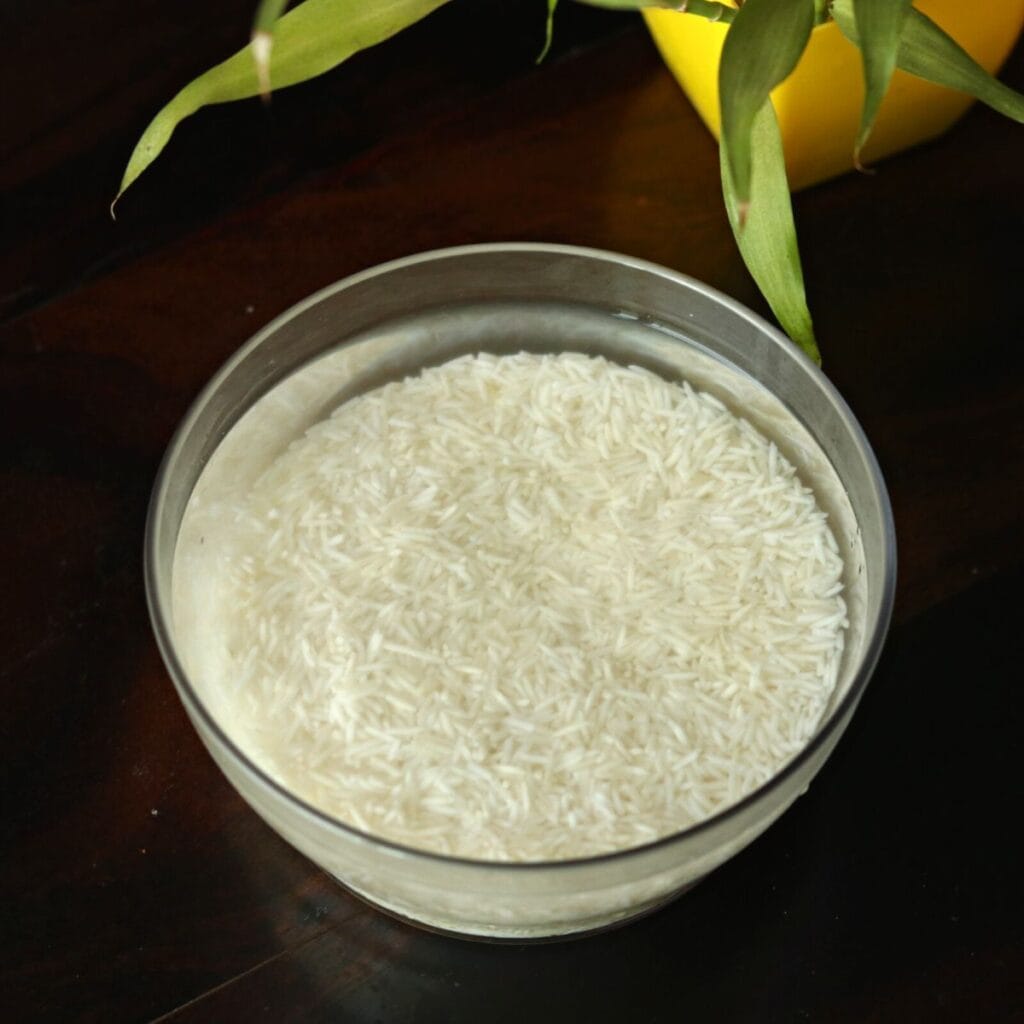 Do You Have To Rinse Basmati Rice?
Yes, you will have to rinse your basmati rice prior to cooking.
When you rinse the rice grains, the unwanted starch gets removed from the grains. Starch is not beneficial for cooking rice, as it makes the grains thicker. 
With excess starch, you will not get perfectly separate grains after cooking. The cooked rice will have a mushy texture, which won't go well with traditional dishes like biryanis. However, you can use such rice for making Kheer or Maharashtrian fried rice (Masale Bhaat), Bissi Bele Bhaat, etc.
Other than that, there is another downside to not rinsing basmati rice. The dust and debris will remain in the rice if you don't follow this process. When cooked, the rice will have a slightly brown color and taste different than the regular washed rice.
So, it's necessary to rinse basmati rice!
How To Rinse Basmati Rice
This process is very easy and doesn't require much effort or time. Follow the steps given below to rinse your rice grains – 
Step 1: Take The Rice In A Bowl
Get a bowl and place the rice in it so that it becomes easier to rinse it well. Ideally, a glass or steel bowl is required for this process. It should be clean and don't have any oily or sticky surfaces.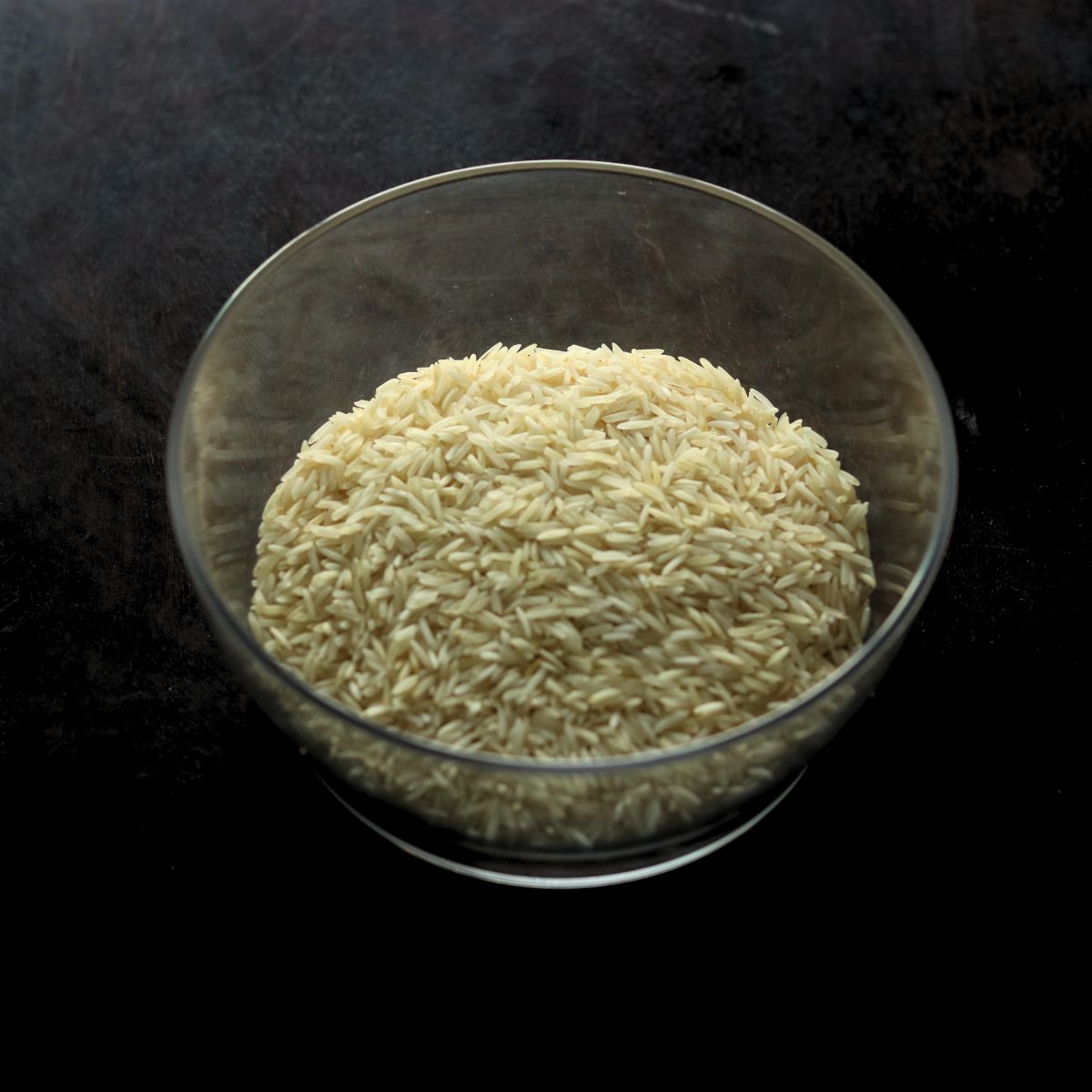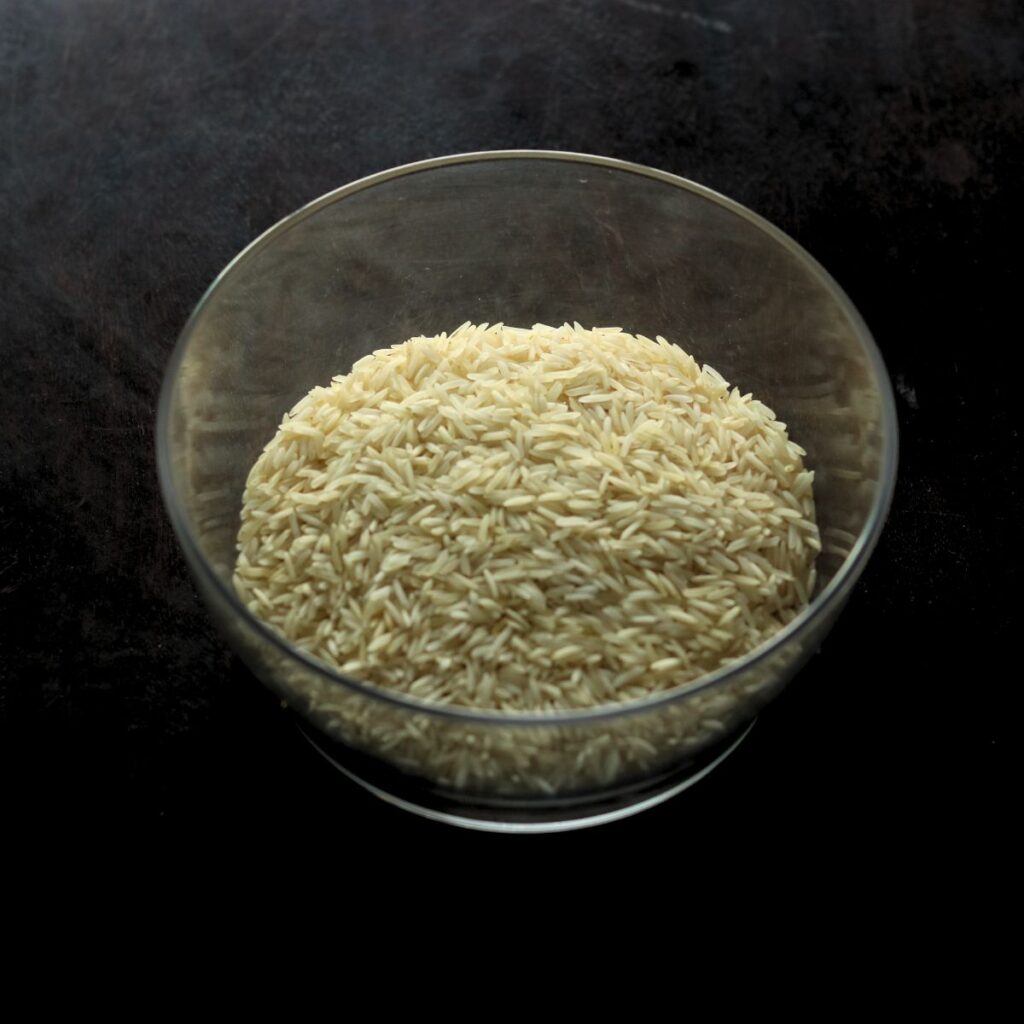 Step 2: Add Water To Rice Bowl
Use tap water or filtered water here. There is no need to use hot water to clean the rice. It should be at room temperature.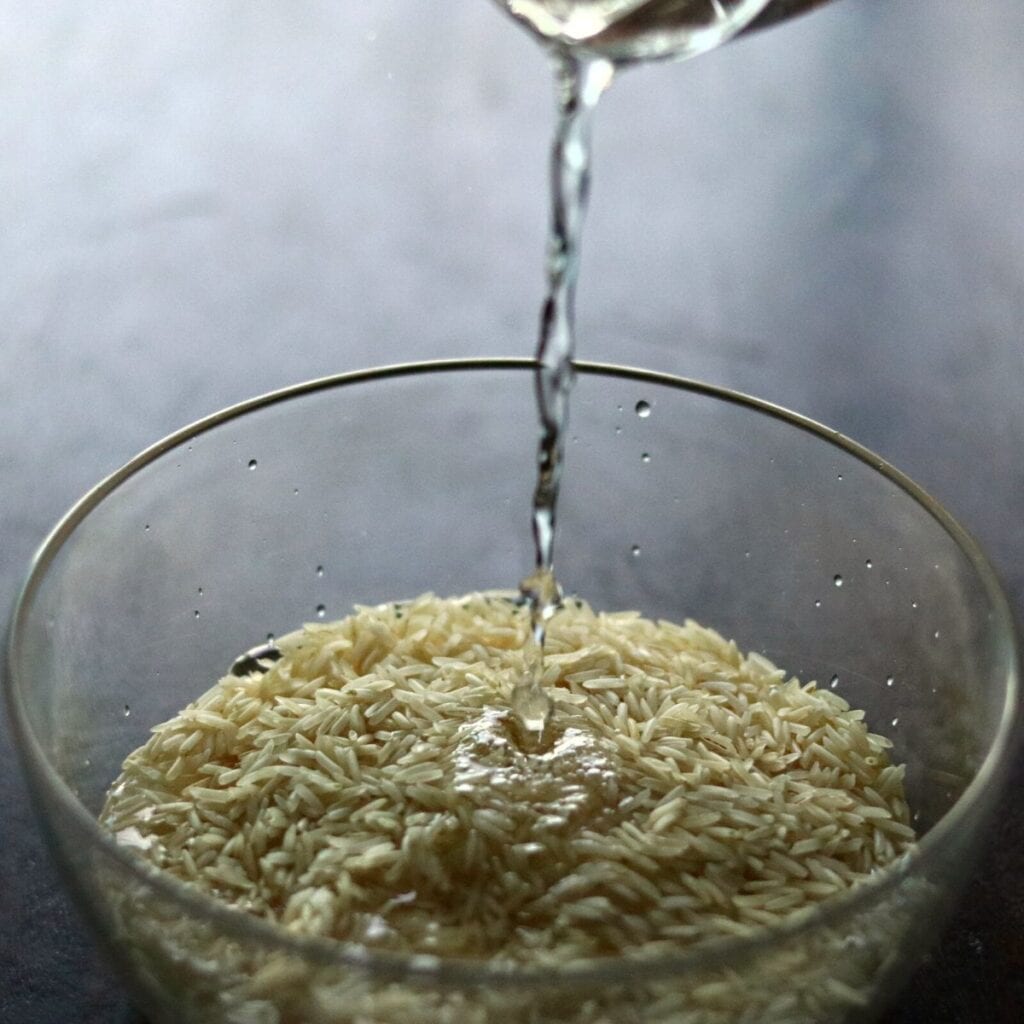 Step 3: Rinse The Basmati Rice
Place one hand in the bowl and gently rub the grains into each other. This will help extract the unwanted starch from their surface. Don't perform this step harshly, as you might break the grain structure easily.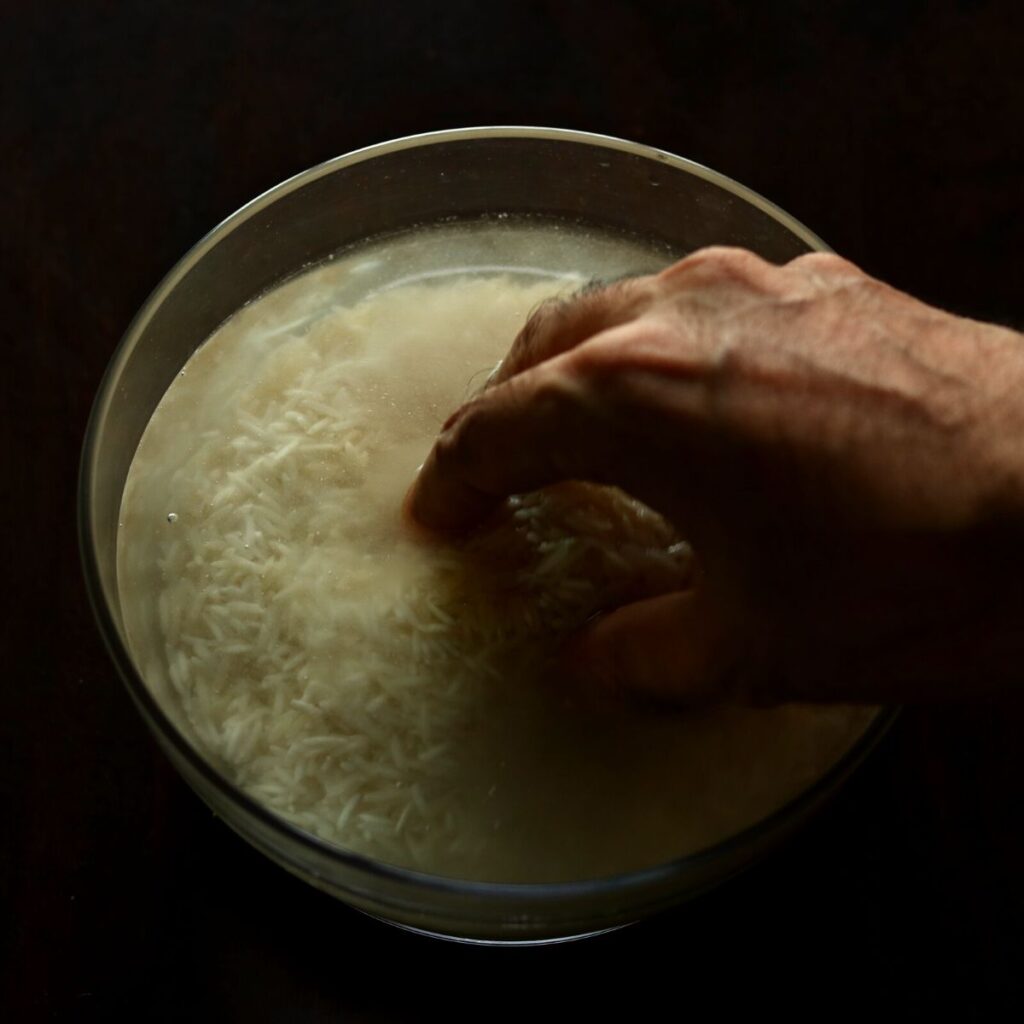 When done with rinsing, remove the excess water. Repeat this process twice or until you see clear water in the bowl.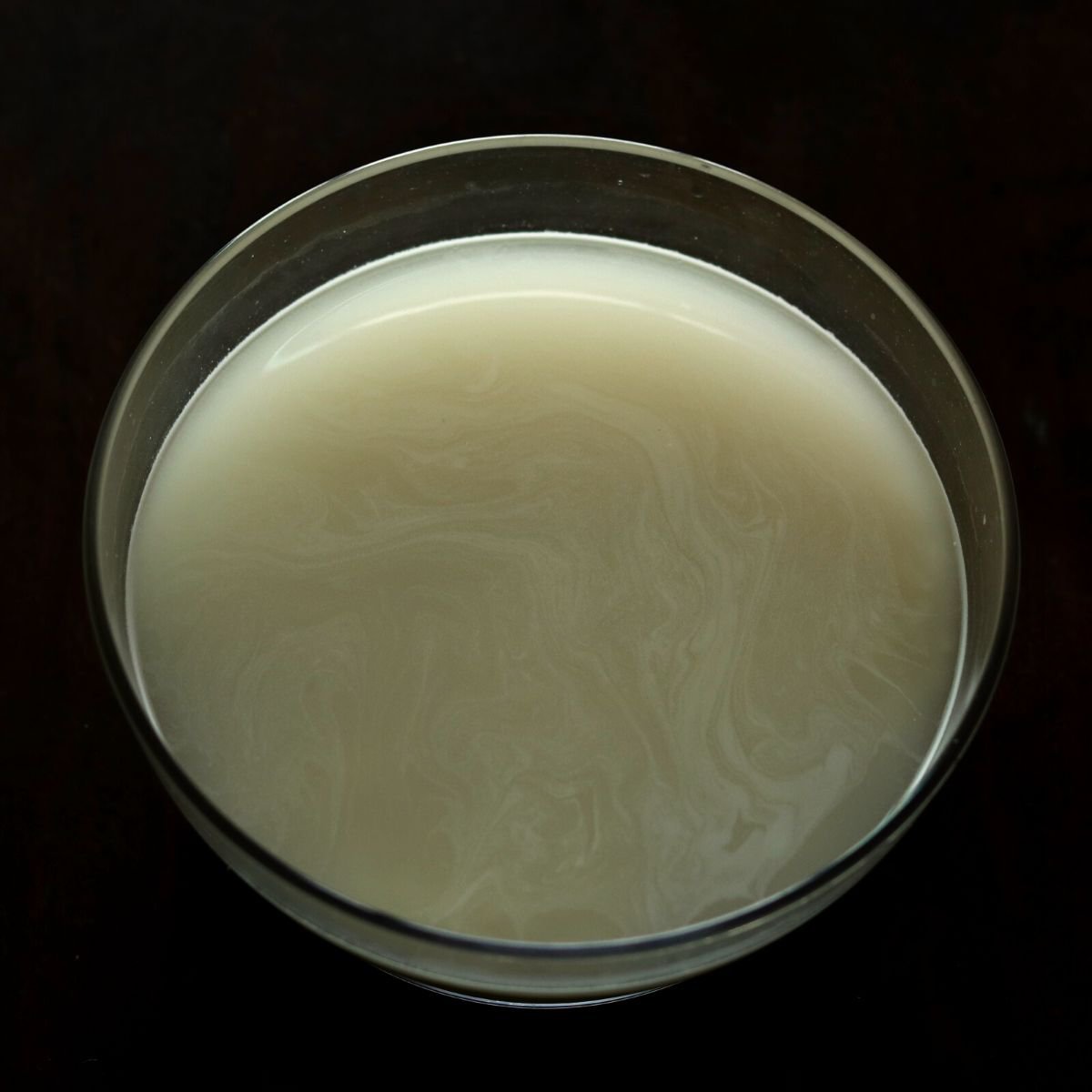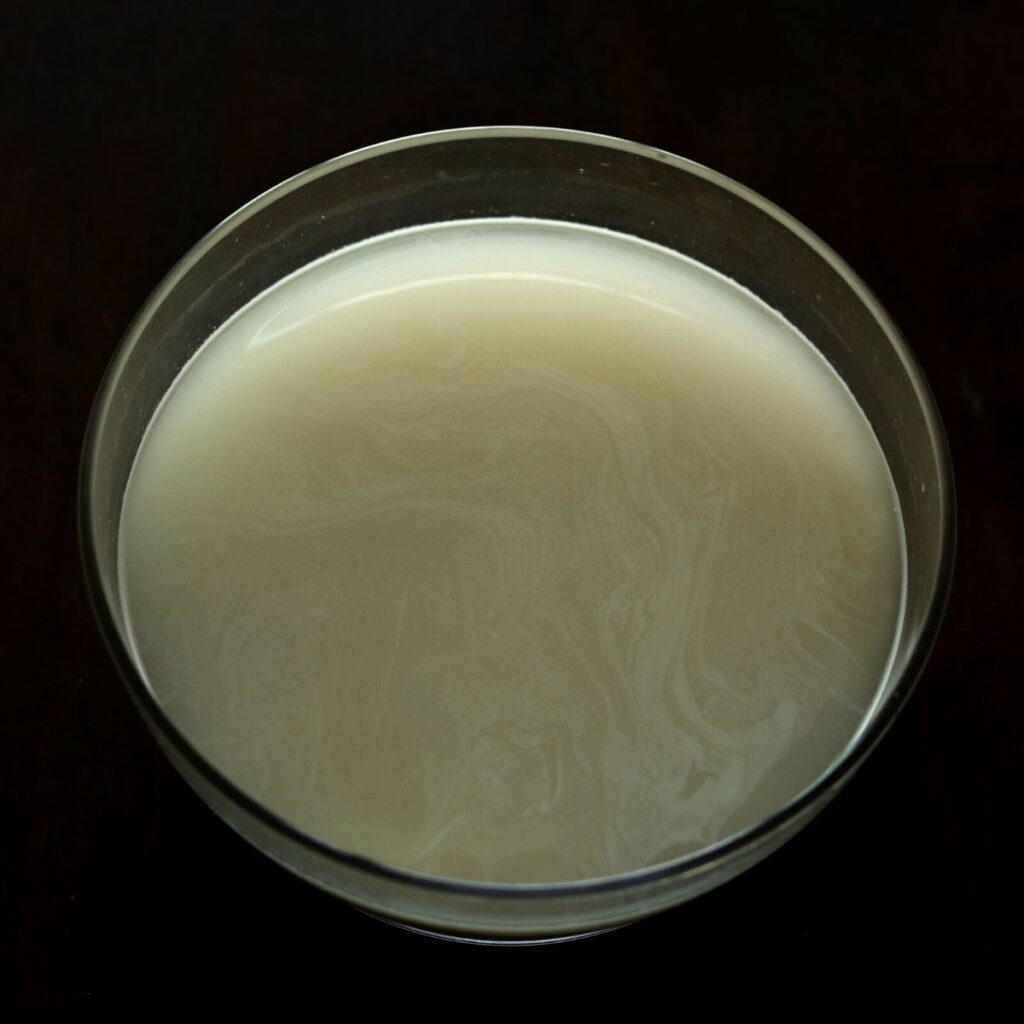 Tip: Starchy water can be used for plants. Your houseplants will get additional nutrients from this water. So, don't throw it away.
Step 4: Soak The Rice
Finally, soak the rice in water and keep it aside for 15-30 minutes. You can even keep it for an hour for better results.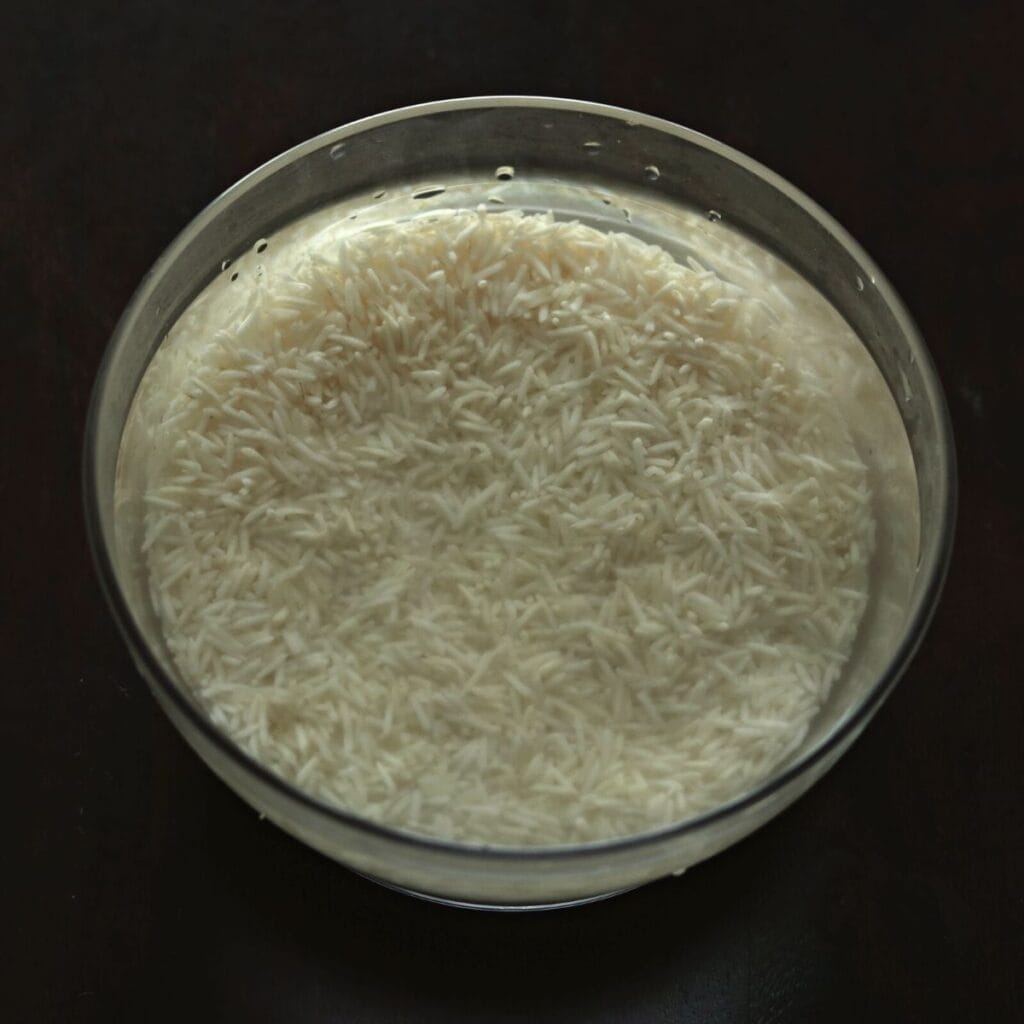 If you want to cook rice immediately, you should at least wait 10 minutes. Don't place the container directly in the cooker. The soaking period is crucial to get the slender grain structure. It also helps in expediting the cooking process.
How To Flavor Rinsed Basmati Rice
Even though you rinse the rice well, you may not get the best results for your cooked rice. It happens because you don't follow the correct method. 
Here's a how to make the most of rinsed rice – 
1. Use Whole Spices
Although basmati rice is quite fragrant, you must add whole spices to make it more flavorful. 
Some people like to use slit green chilies while boiling the rice. If you want to make the biryani spicier, slit 1-2 chilies and put them in the rice container. It will make the rice a little spicy. 
However, it's an optional step. You can elevate the spice levels by using whole spices and biryani masala.
Note:  Do not add coriander and mint leaves at this stage. These herbs will change the color of your rice grains. 
Tip: If you don't want to ruin the color of rice grains, prepare a pouch (potli) using a muslin cloth. Add all the whole spices to it. 
Then, place this pouch in boiling water. Once the rice is cooked, remove the pouch and use the rice for layering.
2. Add Ghee
Ghee helps separate the rice grains, which is crucial for making different rice delicacies. 
Apart from that, it also adds a thin oil coating to the grains, making them even more palatable. If you don't add sufficient ghee while cooking, the grains will turn dry during the dum cooking process.
If you don't want to use ghee, add vegetable oil to the rice water. It will have a similar effect to the cooked rice grains.
3. Add Lemon Juice
Lemon juice is another ingredient that needs to be included when you boil the rice. It helps remove any impurities and retains the white color of grains. It also allows you to get separate rice grains with the help of oil or ghee. 
So, you must add a spoonful of lemon juice to the rinsed rice. It will give you better results. 
Moreover, these three elements are more than enough to flavor the basmati rice. Don't add too many ingredients, though. 
Tips To Cook Rinsed Basmati Rice
Once you have all the ingredients in place, start cooking. In this process, you will have to be more careful while handling the grains. 
So, here are some tips to follow – 
Wait for the water to boil. Don't start cooking the rice when the water is at room temperature. Of course, it will cook the rice eventually, but the grains will look relatively short and may turn sticky.
Put the flame on high for 3-4 minutes after placing the rice grains to boil. Afterward, you can reduce the heat and cook the rice on a medium-high flame. 
Stir the rice in between so that it doesn't stick to the bottom.
Don't stir the rice in the later stages, as it might break down into small pieces.
Strain the water once the rice is cooked as per your liking and spread it on a flat surface. It will help release steam from the rice. If you put the rice directly in the biryani masala base, it won't get enough time to release the steam. Therefore, it might not get cooked to perfection. 
FAQs
1. What Happens If You Don't Rinse Basmati Rice?

If you don't rinse basmati rice, the grains will turn slightly thick and have more starch content. 
This type of rice is not useful for making biryani or pulao. You may use it for making kheer, but it still needs to be washed a couple of times. 
2. Can You Cook Basmati Rice Without Washing It?

No, do not cook basmati rice without washing it. The excess starch will make the rice sticky and won't taste good in the end.
3. How Often Should I Rinse Basmati Rice?

You can rinse it 2-3 times until the starch gets removed entirely.
4. How To Make Basmati Rice Not Sticky?

Add oil or ghee while cooking the rice. It will help make basmati rice not sticky. Besides, you shouldn't cook the rice for too long. The overcooked rice generally turns sticky.
5. Do You Have To Rinse Basmati Rice After Cooking?

No, you should never rinse basmati rice after cooking. It will only make the cooked rice mushy. Also, if you rinse the rice after cooking, you will essentially remove its flavor and taste.