Ever wondered why chillies are called chillies?
We use chillies in pretty much all savory foods we make these days.
It has now become an integral part of our lives.
So, I thought why not solve this mystery puzzle about the word 'chillies'.
Well, in the following guide, you will hopefully find the right answer to this question.
Let's begin!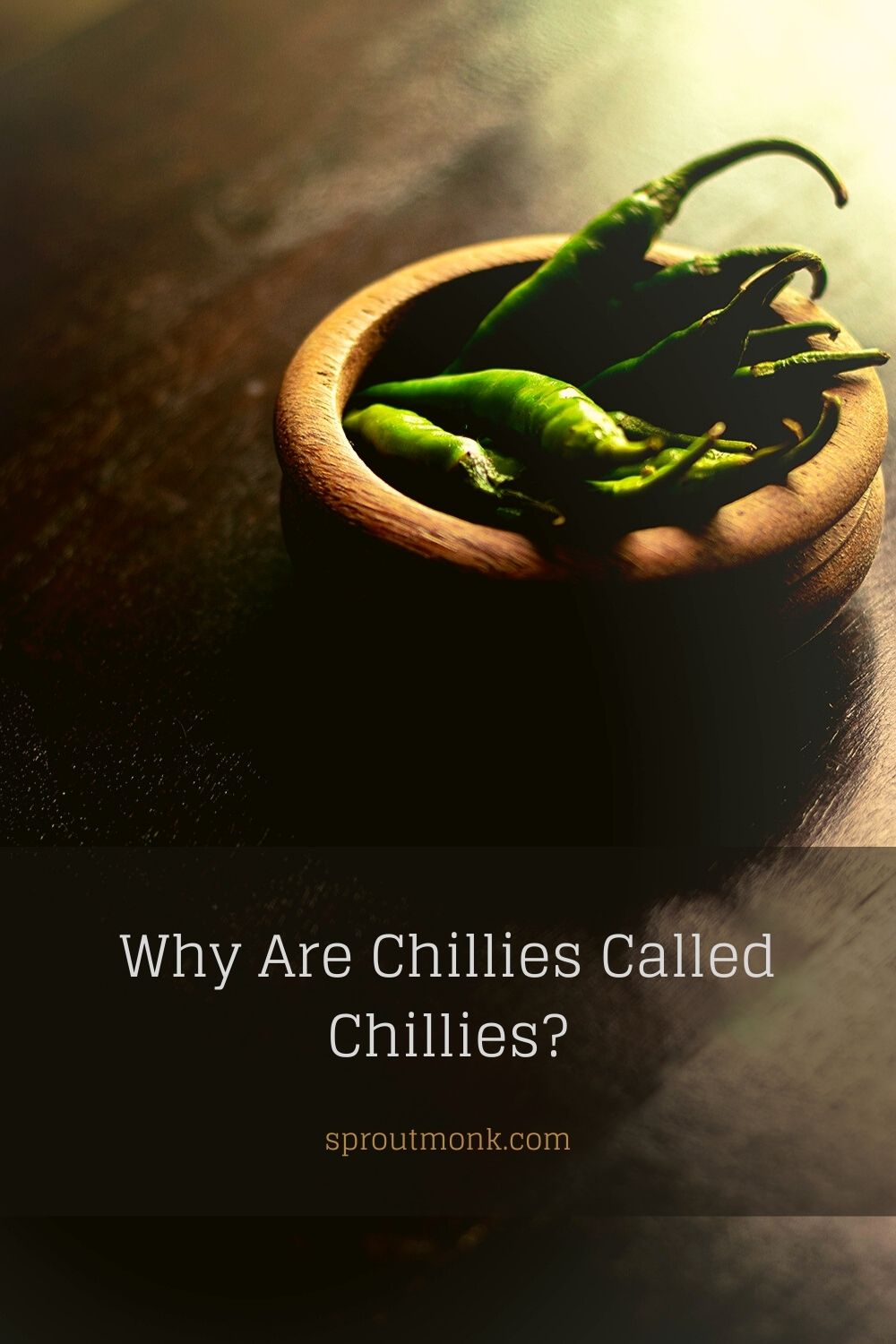 Here's Why Chillies Are Called Chillies
If we want to know more about the chillies, we will need to go back in history.
That's correct!
Around 7500 BC, early humans started growing chillies in America.
And we have also found more evidence of hot pepper cultivations in Central America, which dates back to 6000 years back in history.
Meanwhile, the Aztec community flourished in the same region for quite a long period.
They used a common language called Nahuatl.
And for the first time in history, they referred the green peppers as chillies in the same language.
Later, the Spanish colonies established in the same region, and many words from Nahuatl got introduced to more mainstream languages.
So, that's how the chillies got their names!
Few Interesting Facts About Nahuatl Language
As you know, the Nahuatl language was an integral part of Aztec culture.
The Aztec communities used this ancient language as a form of communication.
So, here are some facts about this age-old language –
It is believed that more than 1.7 million Aztec people used this language during their times.
The influence of this community over Central Mexico helped in making it one of the most used languages in the region.
It is also one of the most studied languages in America.
Apart from Chilli, we have also received many other words from this language. These words include Coyote, Chocolate, Tomato, Avocado, etc.
You can read more about this language here.
But Why Are Chillies Called Chillies, When They're Hot?
I'm sure this question might have popped up in your mind as well.
Well, it's a misconception, and many people believe the word has something to do with another similar word chilly.
As we know, the word chilly refers to a cold climate. 
But unfortunately, it's not related to the hot green peppers. 
Is it related to any geographical place?
The answer to this question is NO as well!
This word did not come from Chile in South America or any other place with a similar name for that matter.
However, the word Chile seems to have derived from the chilli itself.
But that's a different topic of discussion altogether.
In conclusion, it is not derived from any place's name.
The Aztec link also gives us a good indication of how we might have obtained this word from their local language.
What If You Don't Want To Call Them Chillies?
Valid question!
Well, if you don't want to use this term, you can use some different words.
You can call them peppers or chilli peppers or even hot peppers.
Of course, if you go to a vegetable store and ask for peppers, the shopkeeper might get confused.
And he will probably offer you capsicums or some other types of peppers. 
So, make sure you ask for the right peppers, i.e., green chilli peppers or chilli peppers.
Chilli vs. Chili
Another confusion!
What's the right word for it?
Well, there is no right or wrong word here.
It solely depends on the type of English language you use.
If you write in American English, you should refer to it as chili. 
And if you write in British English, you should refer to it as chilli with an extra L.
That's the only difference between these two words.
How Did It Become Popular Worldwide?
Again, the answer lies in the history of ancient travelers and explorers.
The great Italian explorer Christopher Columbus initiated the trade between America and Europe.
And this 'Columbian Exchange' led to the introduction of many new plants and animals to the European world and vice versa.
Later, when the Portugues traveled to Asia, they also introduced these discoveries to South Asian countries.
So, that's how the chillies traveled all over the world.
You can read more about the Columbian Exchange and its influence here.
Types Of Chillies
If you are someone who loves peppers and spicy Indian food in general, you might love this guide.
Here's the link: 13+ Different Types of Chillies in India
In this guide, I have shared some insightful details on different types of chillies.
Do check it out.
Over To You
As you can see, there is no relation to the word chilly.
So, I hope there is no confusion anymore.
If you enjoyed this quick guide, do share it with your friends and family.
For any queries on this topic, leave a comment below. 
I'll try to answer your doubts as soon as possible.