Biryani making is an art, and not everyone can get it right.
While some might find the perfect balance of spices, others might struggle to get the rice just right. But more often than not, the one common complaint people have with biryani is that it can turn out dry.
So, why does your biryani end up dry, and how can you avoid it?
In the following guide, let's learn the secret to making perfectly moist biryani.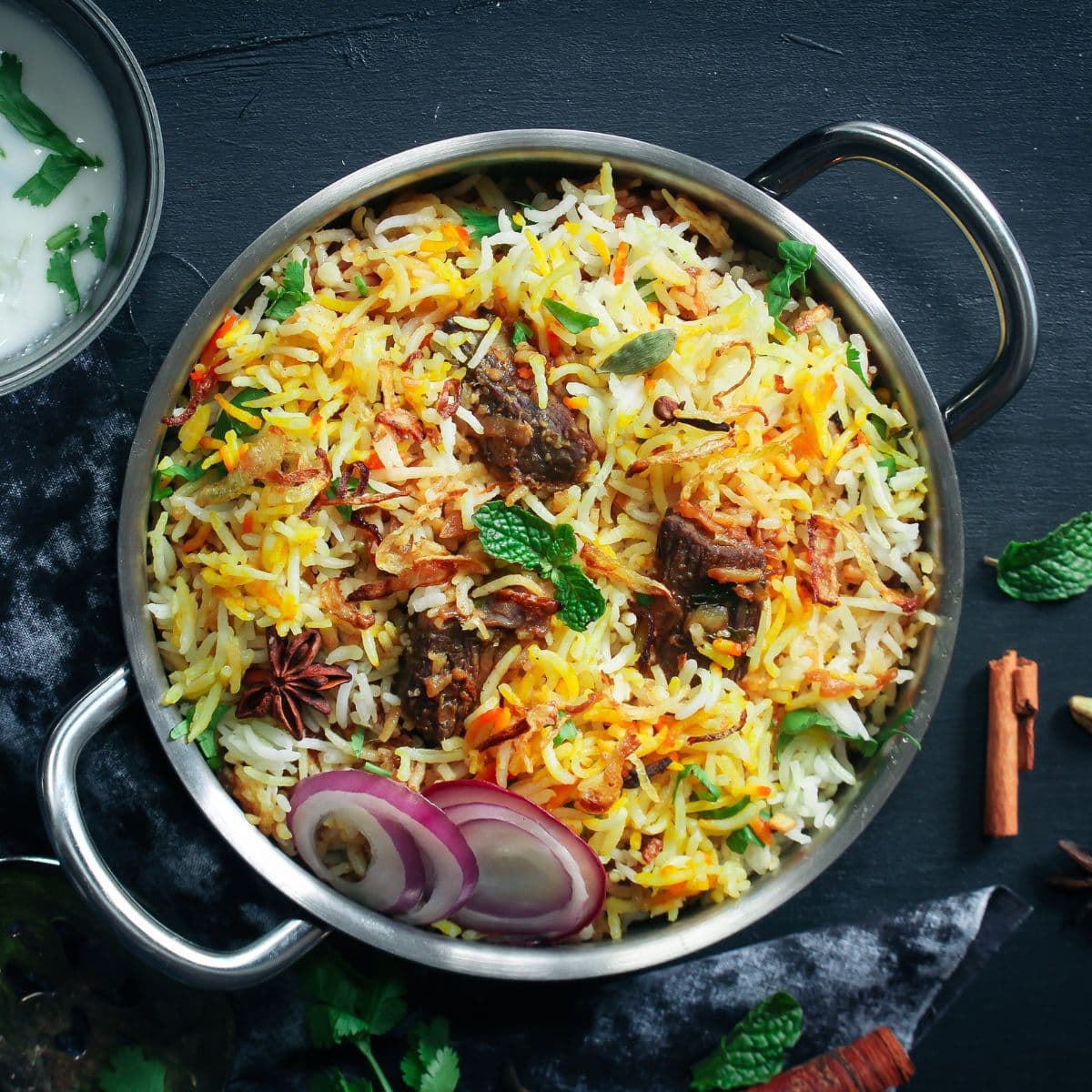 Why Is My Biryani Dry?
Lack of moisture is the primary reason why your biryani turns out dry. This can happen for several reasons, such as:
Overcooking
Not adequate steam in the biryani pot
Incorrect rice to water ratio
Not using enough ghee or oil
Using the wrong type of rice
Less masala gravy at the bottom layer
Unsealed pot or damaged pressure cooker
These are some of the secondary causes that lead to loss of water content and steam. If you don't figure them out or fix them at the right time, your biryani will be dry.
So, check out the following section to overcome these issues.
How To Fix Dry Biryani
Here's how you can get the moisture back into your dry biryani and make it delicious again –
1. Sprinkle Some Water
Water is the basic ingredient you need to make the biryani moist again.
If your biryani has turned dry, sprinkle water on the cooked rice and put it on the dum for a few more minutes. This will help increase the moisture and make the biryani more palatable.
2. Saffron Milk
If you have not added saffron to your biryani, you can add saffron-infused milk to make it more moist. It's also a much better option than using plain water.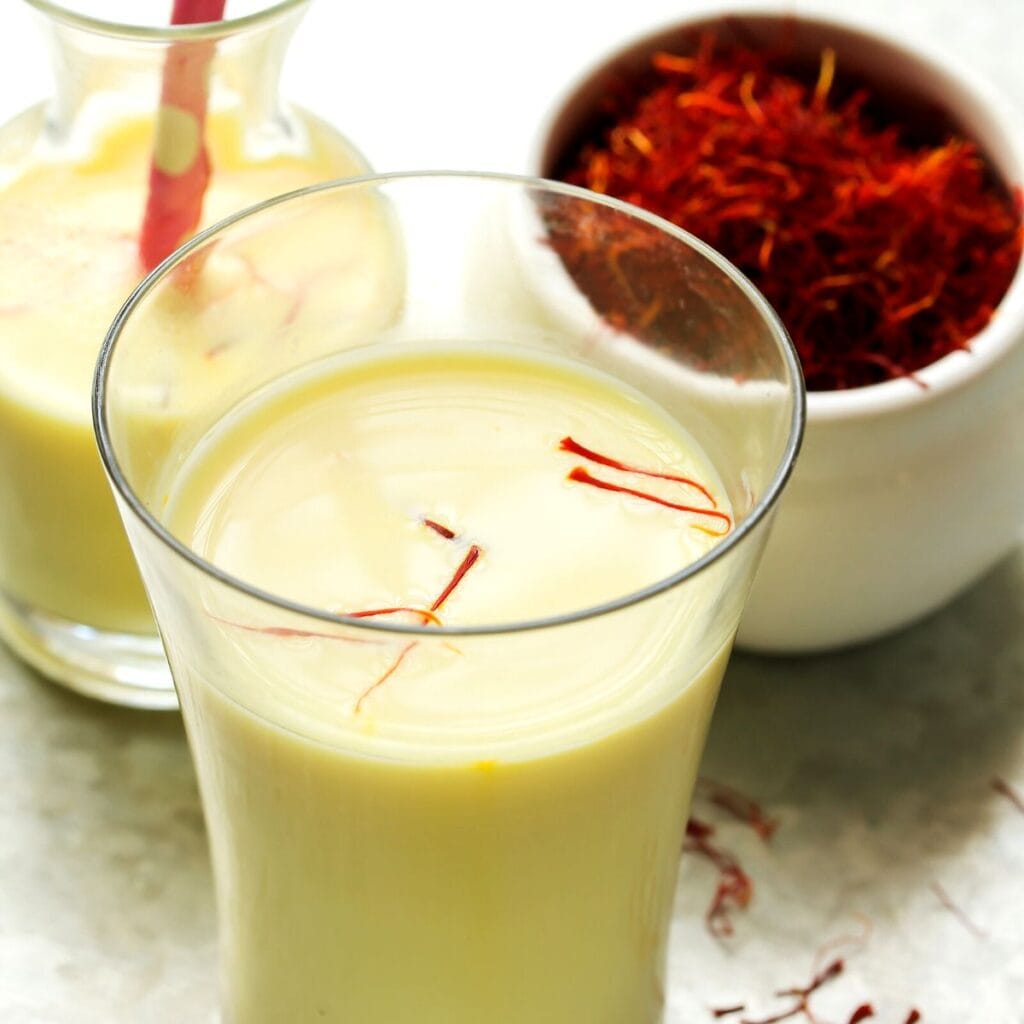 Just soak a few strands of saffron in warm milk for 10 minutes and then pour it over the dry biryani. Don't use too much milk, though. Use only as much as required to fix this issue.
3. Use A Curry
Another way to make dry biryani more moist is by adding some leftover curry or gravy from other dishes.
But don't add too much. It will make the biryani soggy and mushy. Just add enough to get the desired consistency and moisture.
For non-veg. biryanis, you can add boiled egg curry to the biryani rice. It will not only make the biryani moist but also enhance its flavor. On top of that, you get to enjoy the eggs as well.
Try out these tips when your biryani turns out dry. With a little effort, you can easily rescue it and enjoy a delicious meal.
How To Prepare Moist And Juicy Biryani
Fixing a dry biryani can be tricky, but it's not impossible. However, it's always better to avoid the issue first.
Here are some suggestions to avoid mistakes –
1. Soak The Rice Before Cooking
Rice is the main ingredient in biryani, so it's important to get it right.
To ensure the rice is moist and doesn't turn out dry, soak it in water for at least 30 minutes before cooking. You can even soak them for an hour if the time permits. This will help the rice absorb moisture and prevent it from drying out while cooking.
2. Add The Right Amount Of Water
While cooking or steaming the rice, add the right amount of water. Adding too much water will make the rice mushy, while not adding enough will make it dry.
The general rule of thumb is to add 1 cup of water for every 1 cup of rice. But you can adjust the amount of water depending on the type of rice you're using.
If you are not really sure about the water content, prepare the rice using the boiling method. It will give you better results.
3. Get The Right Consistency To The Base Masala
This is the key to making perfectly moist biryani.
The base masala must be consistent – not too thick or too watery. If the masala mixture turns dry, you can add some yogurt or water.
For a runny mixture, you will need to cook it a bit longer. You can also add potatoes to thicken the consistency.
4. Always Use The Slow Cooking Method
Biryani should be made using the slow cooking method only. You shouldn't cook it directly on the flame.
Once you've layered the masala and basmati rice, you can put it on the dum and allow it to cook for a relatively long period. And this is one of the best ways to make the biryani juicy.
5. Drizzle Ghee On Top Of The Rice
Ghee is another useful ingredient to reduce the dryness in biryani.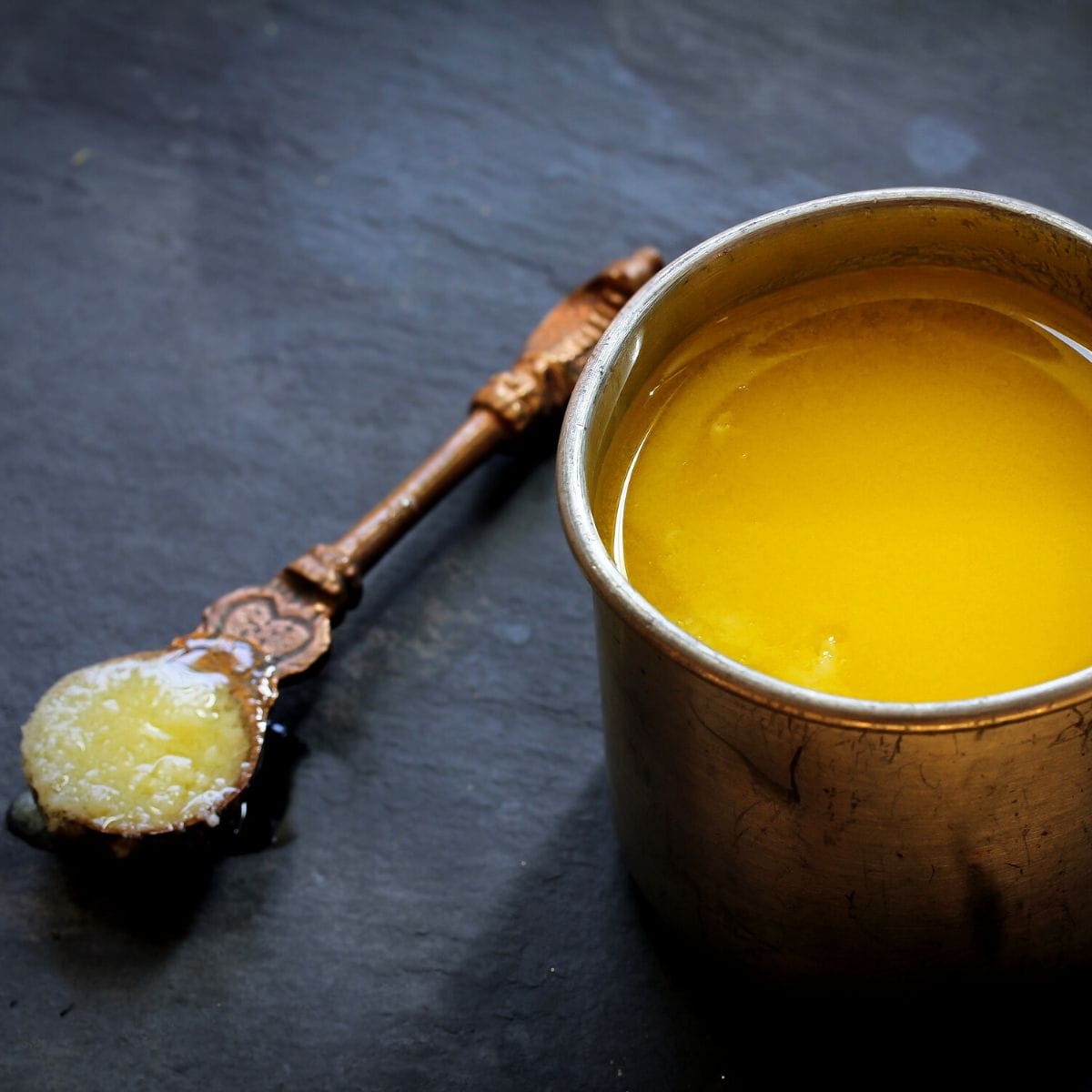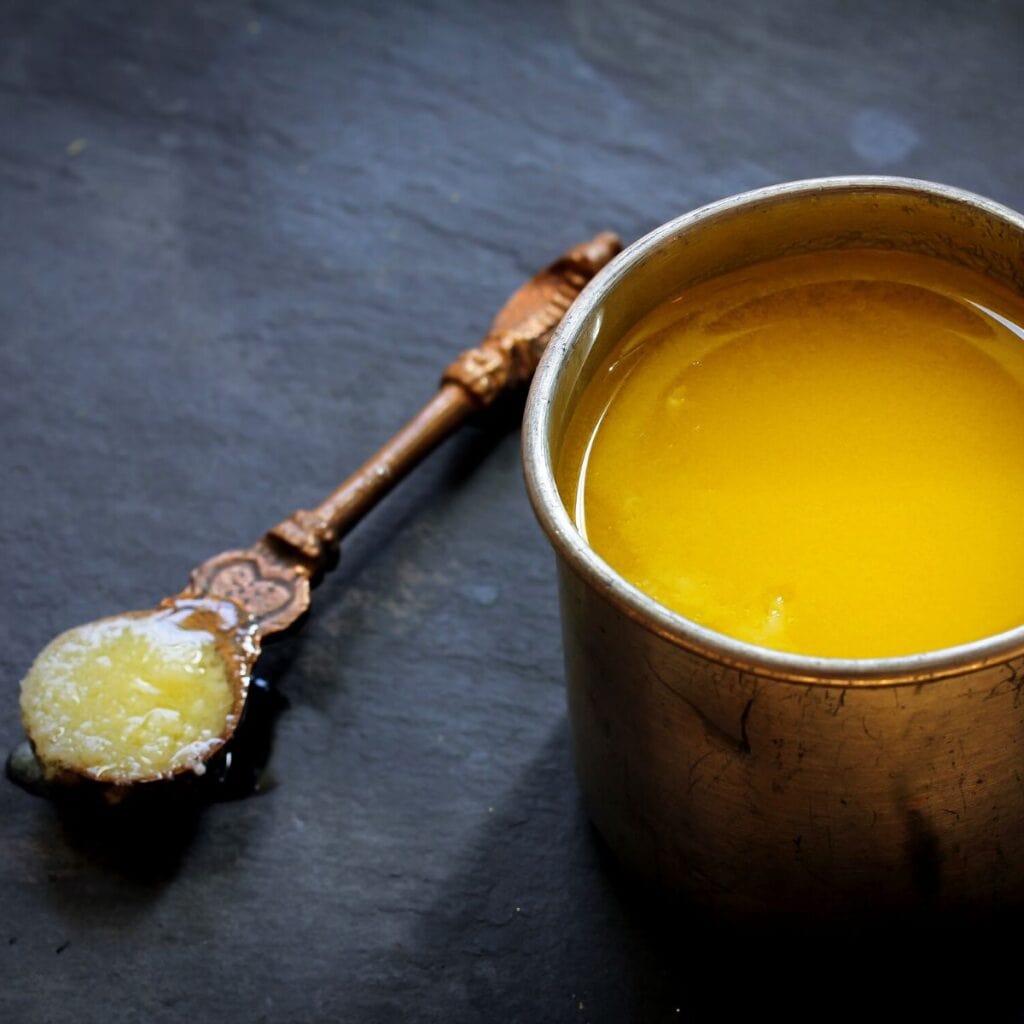 Drizzle some ghee on top of the cooked rice before putting it on the dum. This will make the rice moist and give a nice aroma to the biryani.
6. Cook The Biryani In A Heavy Bottom Pot
Finally, cook the biryani in a heavy bottom pot. This will help to evenly distribute the heat and prevent the rice from sticking to the bottom of the pot.
The pot should also have a tight-fitting lid so that there is no steam escape. Cover the pot with aluminum foil or muslin cloth if you make it in an open pot.
Remember, you don't want the steam to escape as it will make the biryani dry.
FAQs
1. How Can I Make My Biryani More Juicy?

You can make your biryani juicier by preparing it in adequate masala gravy.

For chicken or mutton biryani, you will have to select the tender pieces of chicken and cook them for the right amount of time. Do not overcook the meat, as it will make the meat dry.

You should also cook the meat in the same pot. There is no need to cook it separately, as it may lead to rubbery pieces.
2. How Do You Fix Overcooked Biryani?

You can't fix overcooked biryani completely. However, adding water, broth, or milk can make it more moist. You can also add more perfectly cooked rice to balance the texture.
3. What Gives Biryani Its Aroma?

The spices and basmati rice bring a distinctive aroma to the biryani.

To make it more aromatic, add other flavoring ingredients like saffron milk, fresh herbs, and ghee.
4. How To Give Dum To Biryani On Stove Top?

You can place a tawa or griddle under the pot and cook the biryani on low flame. This will help in giving dum to the biryani.

For smokey flavor, you can use the dhungar technique. In this, you will have to place a burning charcoal piece on the biryani and pour some ghee or oil over it.
5. Which Oil Is Best For Biryani?

Any refined oil can be used for making biryani.

If you want to make it more authentic, you should make it in ghee. It gives a soothing flavor and aroma to the biryani.
Over To You
Preparing a perfect biryani takes a lot of time and effort. But it's worth it when you see the result.
Do you have any tips to make a biryani juicier? Share it with me in the comments section below.
You can also ask your doubts or queries related to biryani in the comments section. I would be happy to help you out.
Please share this guide with your friends and family if you found it helpful.