When it comes to serving eggs for breakfast, we often look for some simple options. This includes sunny side up, scrambled, and omelette.
But what if you want something a little more fancy? This is where over easy and over medium eggs come in. Both are a version of fried eggs, but they differ in how long the yolk is cooked.
So, let's learn more about them in the following guide.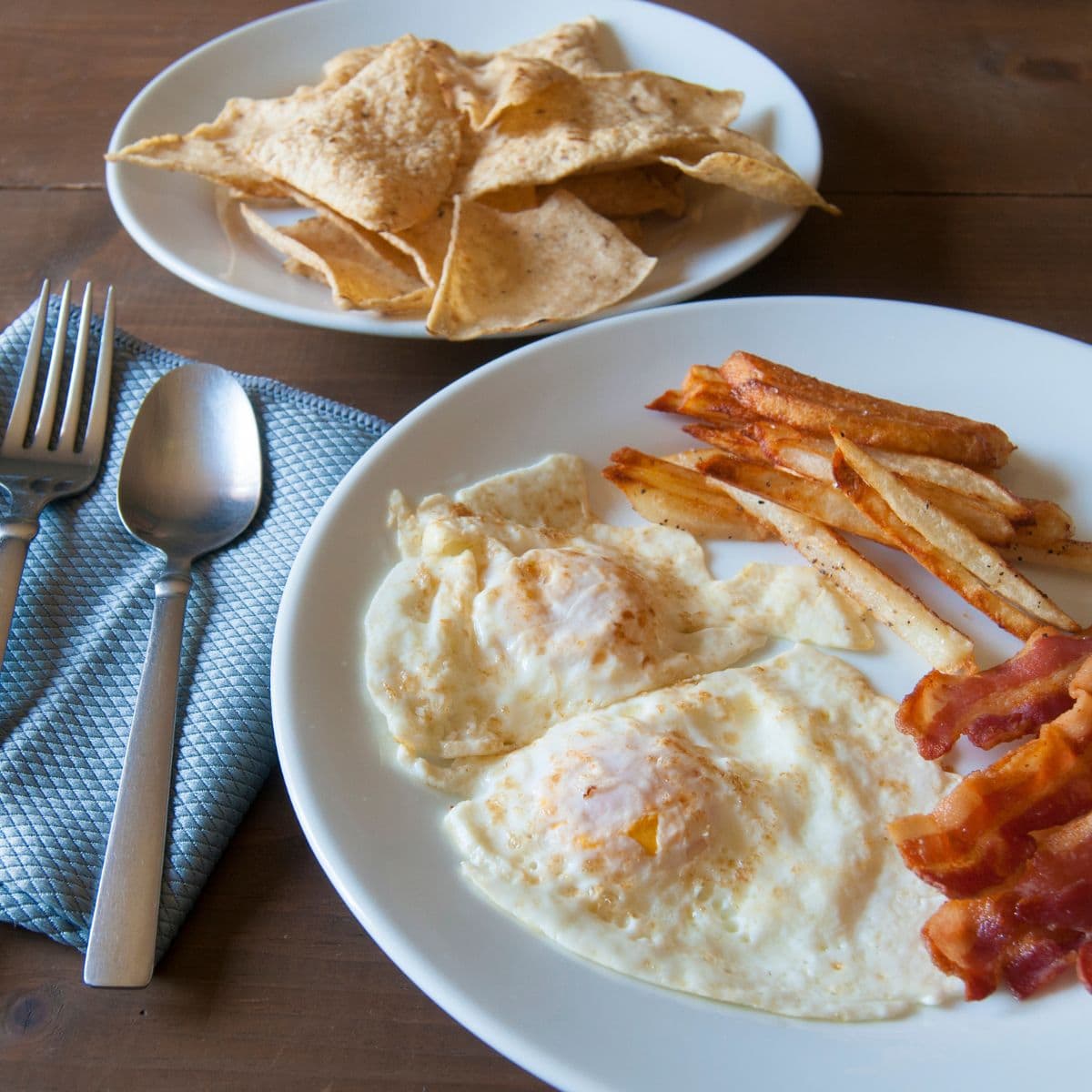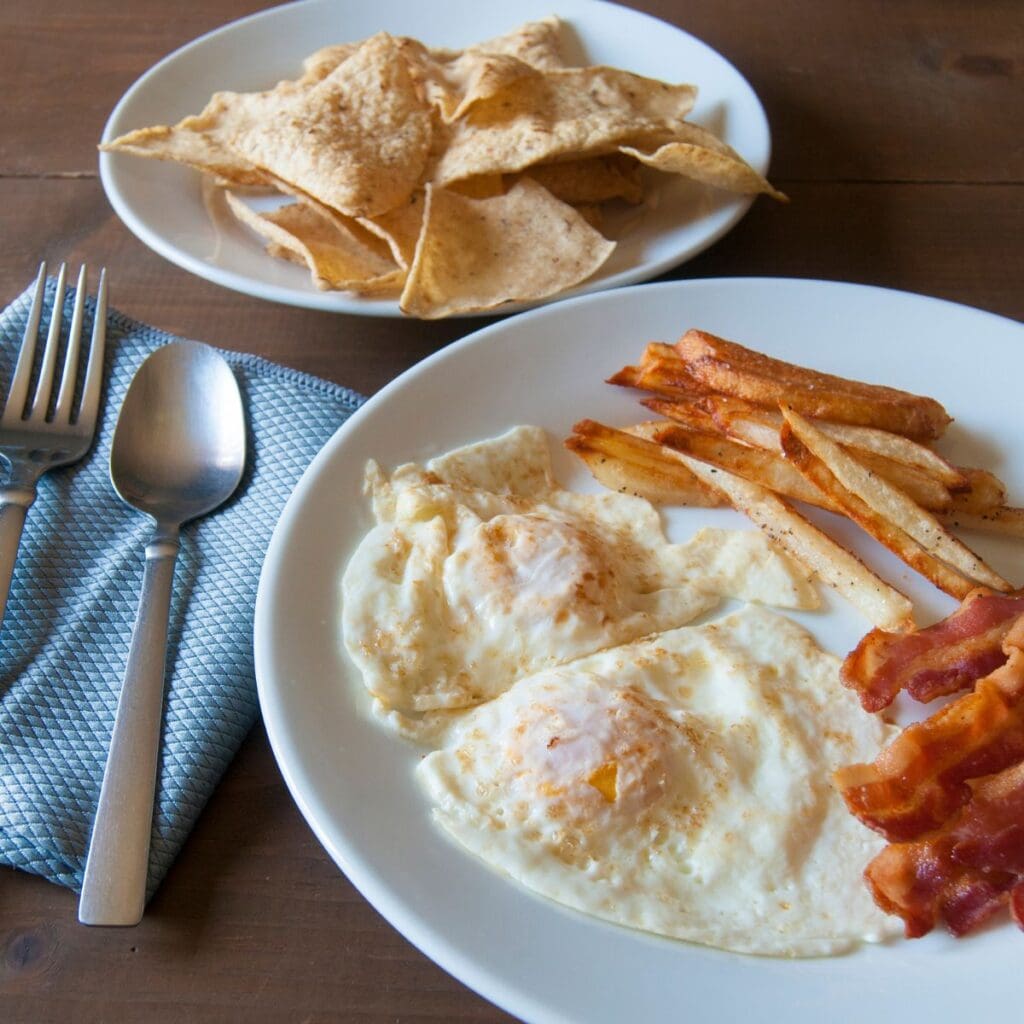 Types Of Fried Eggs
Before we look at the difference between over easy and over medium eggs, let's first understand the different types of fried eggs.
Sunny Side Up: It is a classic fried egg where the yolk remains intact, and the egg white is cooked until it forms a crispy edge.
Over Easy: In this type of egg, the yolk side is flipped and cooked until it is set but still runny.
Over Medium: It is similar to over easy, but the yolk is cooked until it is firm.
Over Well: In this type, the yolk is cooked until it is hard.
These are the main types of fried eggs, each with a different level of texture and taste.
In the following sections, you will get to know more about them in detail. So, let's dive right in.
Over Easy vs. Over Medium Eggs
There isn't much difference between these egg preparations. The only difference is in how long the yolk is cooked.
As mentioned, the over easy eggs are cooked until the yolk is set but still runny. On the other hand, over medium eggs should be cooked until the yolk turns slightly viscous. That's the primary differentiating factor between the two. Apart from that, both types are cooked in similar ways.
The only other difference is you can make over medium eggs from over easy eggs. But the reverse isn't possible.
Here's how they look: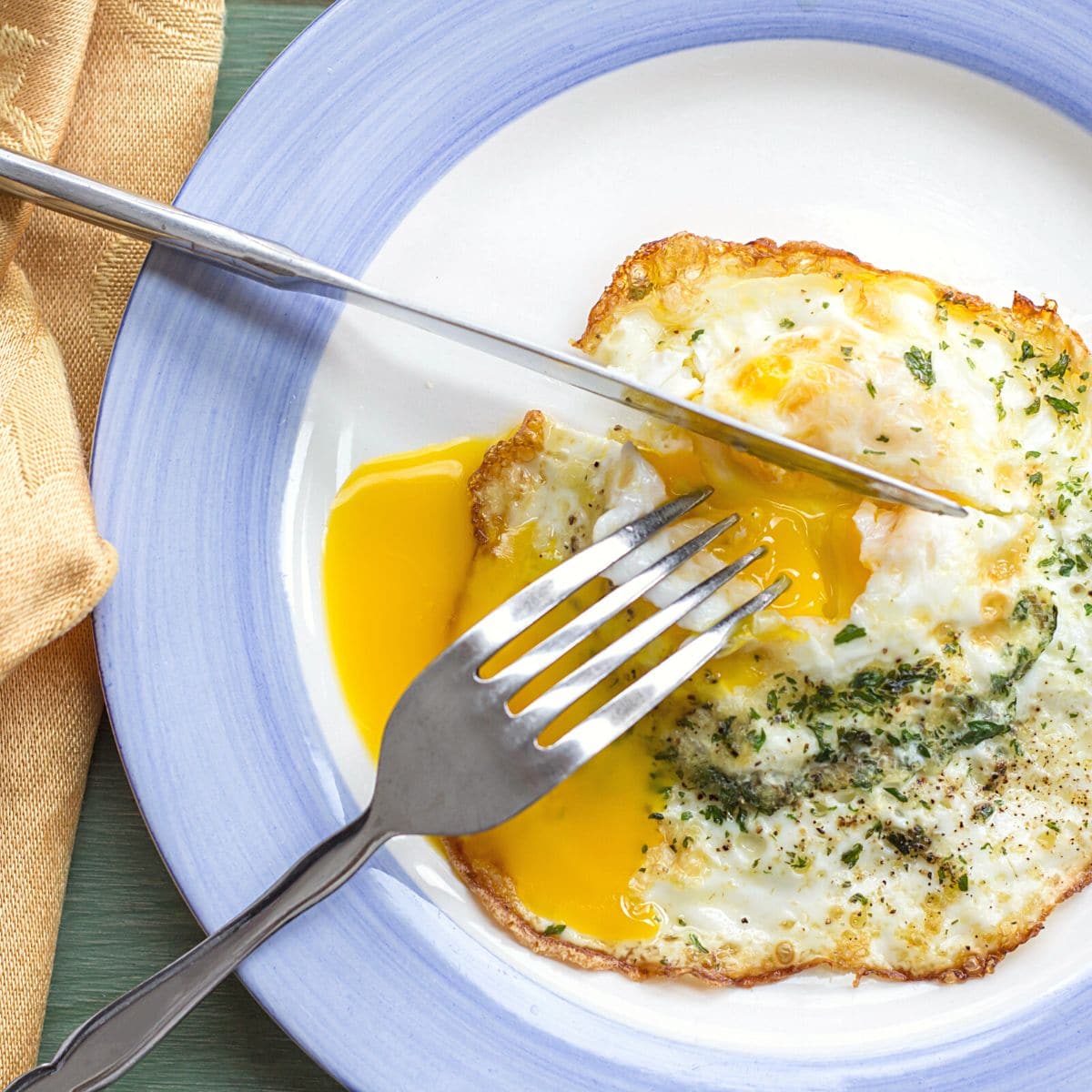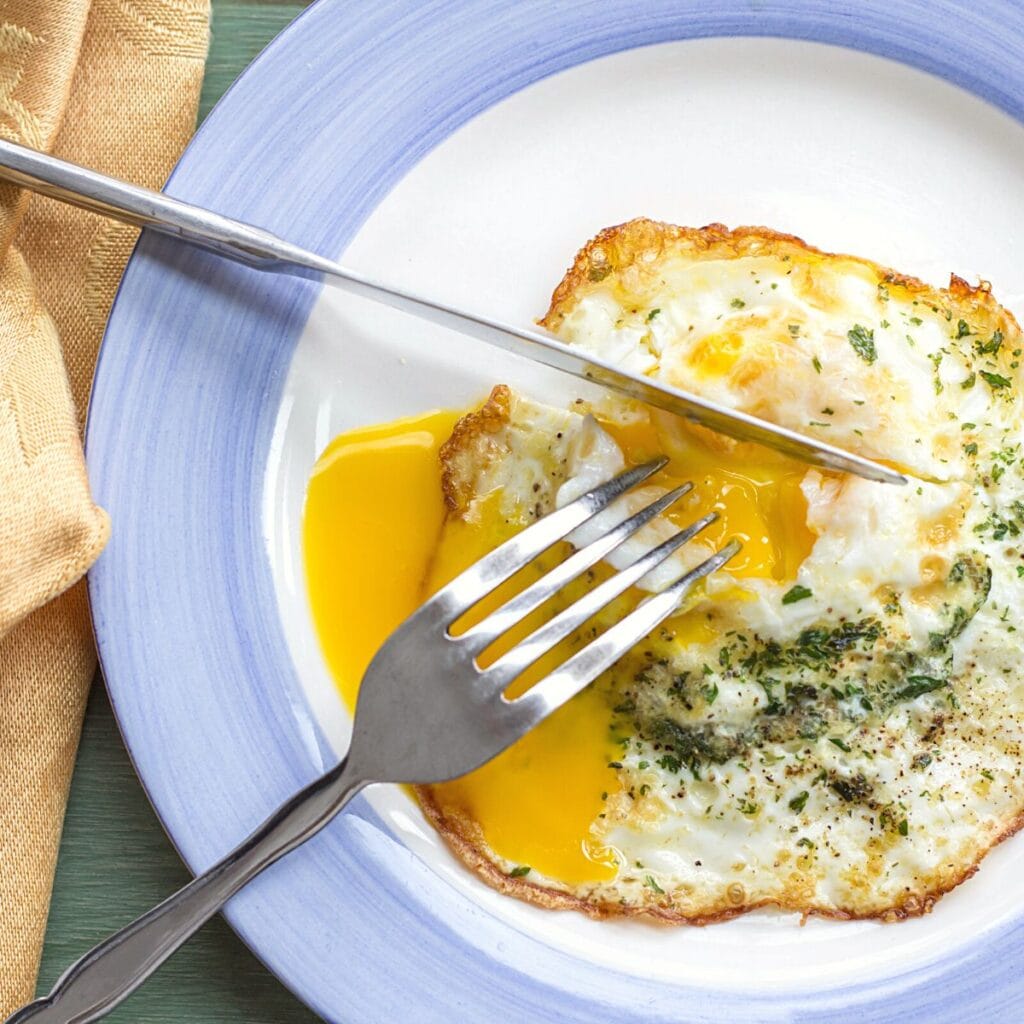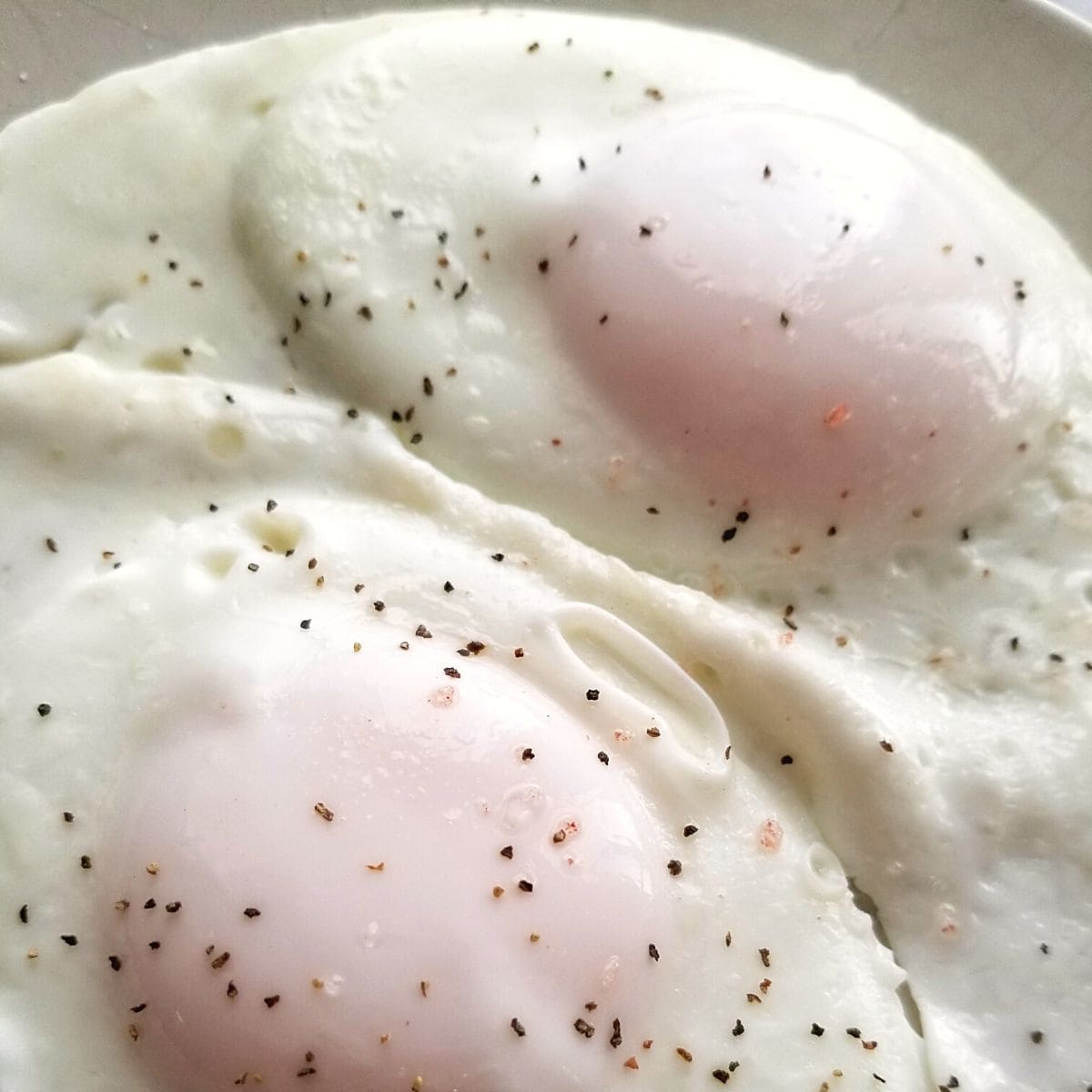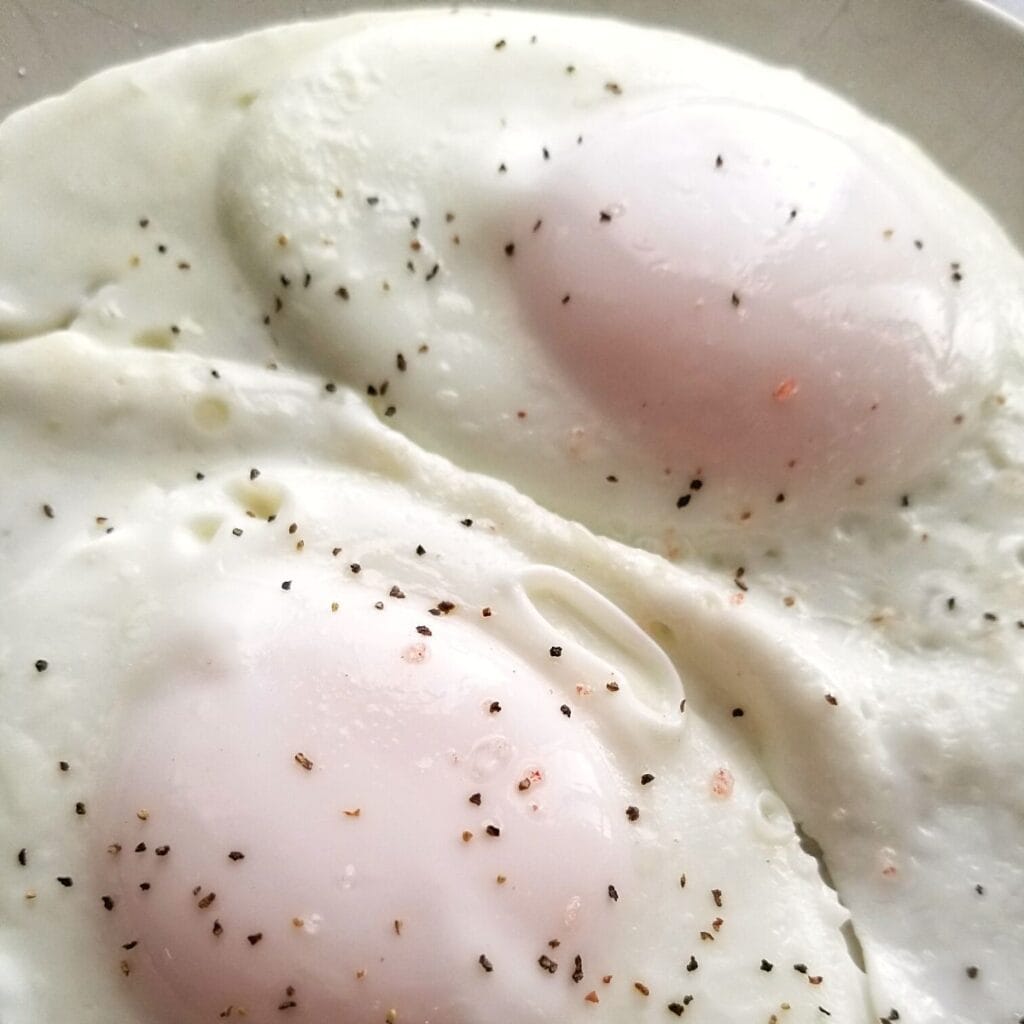 Cooking Time And Instructions
If you have never prepared these eggs, you might wonder about the cooking time. It may vary a little depending on the temperature of the pan and oil, but in general, it shouldn't take much time.
The over easy eggs take about 2 minutes to cook, whereas the over medium eggs need 3-4 minutes to cook on the yolk side.
Take a look at this comparison table to understand it even better –
| | Over Easy | Over Medium |
| --- | --- | --- |
| Cooking Time | 2-3 minutes; depending on the flame | 4 minutes; depending on the flame |
| Yolk Consistency | Runny | Runny; slightly viscous |
| Egg White Consistency | Firm | Firm |
| Flipping | Required | Required |
| Cooking Method | Pan Fry | Pan Fry |
Instructions –
Grease the pan well with oil and heat it over medium heat. Once the pan is hot, crack the eggs and add them to the pan. If the temperature of your pan is not right, the eggs will stick to the surface.
Do not touch the eggs while they are cooking.
Do not flip the egg in a hurry. Use a spatula to loosen the egg from the pan before flipping carefully.
Do not overcook the yolk, as it can make the egg dry. If you are not confident about the cooking time, you can always cook it on low heat to get a runny yolk.
Season the eggs with salt and pepper before serving. But don't add them before placing the eggs in the pan. You may find it difficult to flip them later.
Tip: Always use fresh eggs to get the best results. It will also be easier to flip them in the pan, as they generally don't spread too much and remain firm.
How To Make Over Easy And Over Medium Eggs
As you know, the process for cooking these eggs is pretty similar to each other, and the only differentiating factor is cooking time.
So, here's a quick video to help you know how to cook these egg variations –
Over Easy Eggs:
Over Medium Eggs:
FAQs
1. Is Over Easy Fully Cooked?

No, over easy eggs are not fully cooked. It has runny yolks, and the egg white is only cooked to perfection on one side.
2. Is Over Easy Better Than Sunny Side Up?

It depends on your preferences. If you like runny yolks with semi-cooked egg white, over easy is a better option. Otherwise, sunny side up is perfect.

For presentation purposes, the sunny side up looks a little better.
3. How Do I Know My Egg Is Over Easy?

The easiest way to know if your egg is over easy is to check the yolk. If it's still runny, it's over easy.
4. What Can I Serve With Over Easy Eggs?

You can serve over easy eggs with avocado toast, roasted potatoes, a grilled cheese sandwich, or even a simple salad. It's just another egg preparation, so feel free to get creative.
5. Are Over Medium Eggs Runny?

Yes, over medium eggs are slightly runny. The yolk is firm, but it's not hard.
Over To You
Understanding the difference between over easy and over medium eggs can be a little tricky, especially if you are new to cooking. But once you get the hang of it, it's pretty easy.
If you have any questions, feel free to ask in the comments below. I would be happy to help.
If you enjoyed this guide, please share it with your friends and family.