In this guide, I am going to share an all Indian vegetable names list.
This guide includes:
English and Hindi names of vegetables
Their uses in Indian preparations
A brief history of these vegetables
Useful tips to get fresh vegetables in India
So, if you want to make sure that your knowledge about Indian vegetable names is up to date, do read this guide till the end.
Now, let's get started with the guide below.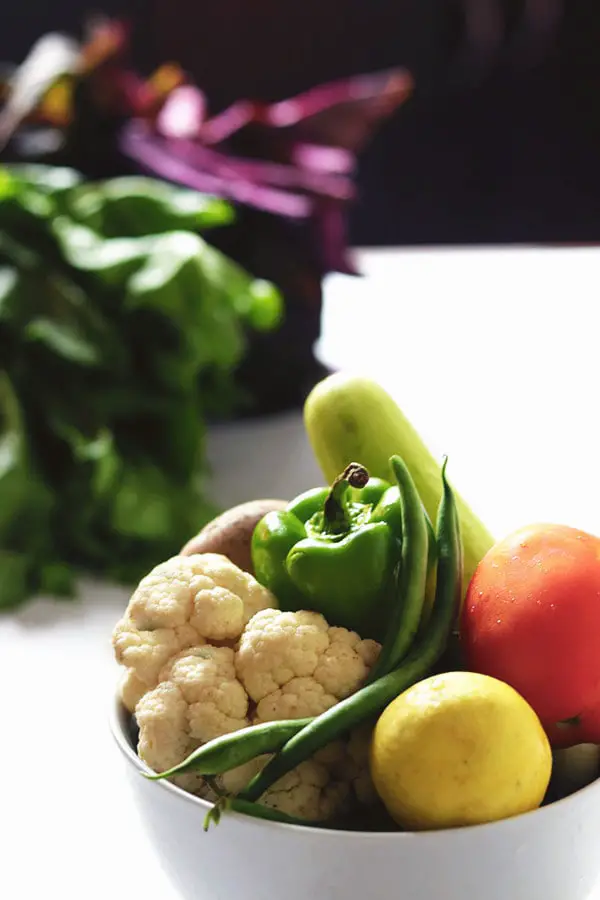 Indian Vegetable Names List
Below, I have categorized the names according to the types of Indian vegetables available in the market.
I hope it makes things easier for you to understand and memorize the vegetables' name list.
1. Green Vegetables Names
Leafy Greens or Leafy Vegetables are often used to make stir-fried Dry Sabzis in India.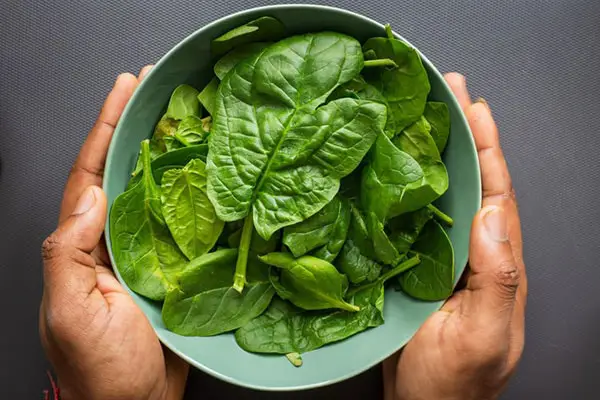 You can use them in different Indian curries and Rice preparations as well.
Some of these green vegetables are also great for making Salads and Raitas.
Here's the top 10+ Indian green vegetables list:
| English Name | Hindi Name | Used In |
| --- | --- | --- |
| Amaranth | Chaulai/Lal Maath/Lal Saag | Chaulai ka Saag |
| Colocasia Leaves | Arbi ke Patte, Patra | Aloo Vadi, Patra, Arbi ke Patton ki Sabzi |
| Coriander Leaves | Dhaniya | Coriander Chutney, Kothimbir Vadi |
| Curry Leaves | Kadi Patta | Curries and Sabzi preparations |
| Dill | Suva/Soa Bhaji | Suva ki Sabzi |
| Drumstick Leaves | Sahjan ke Patte | Sahjan Saag, Sahjan Saag Bhaji |
| Fenugreek Leaves | Methi | Methi Thepla, Methi ki Sabzi |
| Lettuce Leaves | Hara Salad, Salad Patta | Salads |
| Mint | Pudina | Pudine ki Chutney |
| Mustard Seeds Leaves | Sarson ke Patte | Sarson da Saag |
| Sorrel Leaves | Pitwaa/Gongura/Ambadi | Gongura Sabzi, Ambadi ki Sabzi |
| Spinach | Palak | Palak Paneer, Palak Paratha, Palak Soup |
| Turmeric Leaves | Haldi ke Patte | Patoli |
2. Flower Vegetables Names
In India, we do not include many flower vegetables in our traditional curries or Sabzi preparations.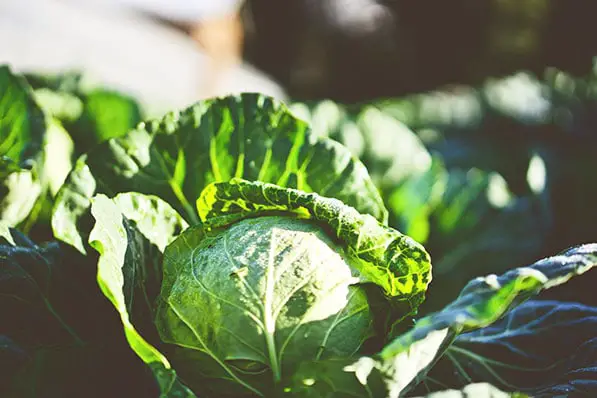 But the ones we use, for eg., Cauliflower, and Cabbage, are very popular across all parts of the country.
Here's a list of popular flower vegetables name in India:
| English Name | Hindi Name | Used In |
| --- | --- | --- |
| Banana Flower | Kelphool | Kelphool Sabzi |
| Broccoli | Broccoli | Salads |
| Cabbage | Patta Gobhi, Band Gobhi | Patta Gobhi ki Sabzi |
| Cauliflower | Gobhi | Gobi Paratha, Aloo Gobi, Gobi Manchurian |
3. Fruit Vegetable Names
These are the most versatile vegetables in India.
Because…
You can use them in:
Dry Sabzis
Curries
Salads
Rice Dishes
Sweets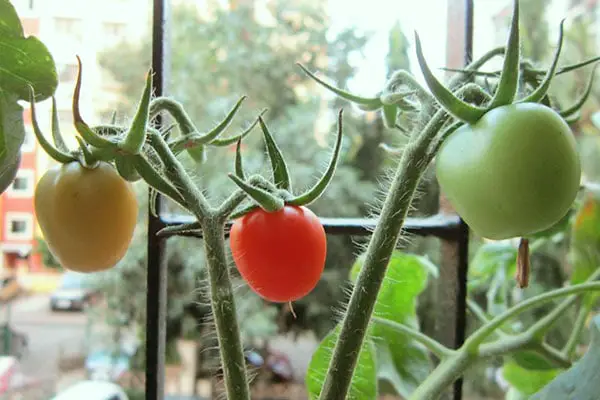 And to make it even more interesting, you can also use them to prepare appetizers and snacks at home.
Amazing, right?
So, let's quickly take a look at the fruits vegetables name in India.
| English Name | Hindi Name | Used In |
| --- | --- | --- |
| Bitter Gourd | Karela | Karela Juice, Sabzi, Stuffed Karela |
| Bottle Gourd | Lauki | Lauki ki Sabzi, Lauki ka Halwa |
| Brinjal | Baingan | Baingan Bharta, Baingan Sabzi, Baingan Fry (Begun Bhaja), Vangi Bhath |
| Broad Beans | Papdi/ Ghewda | Papdi ki Sabzi |
| Capsicum | Shimla Mirch | Bharwa Mirch, Vegetable Curries, Pulaos |
| Cluster Beans | Gawar/ Gaur ki Phali | Gawar Sabzi |
| Corn | Makai | Corn Tikki, Corn Chaat, Roasted Corn (Bhutta) |
| Cowpeas | Chawli, Chori | Chawli ki Sabzi |
| Cucumber | Kheera, Kakdi | Raita, Salad, Koshimbir |
| Drumstick | Sahjan ki Phali | Vegetable Curries |
| French Beans | Beans | Beans ki Sabzi, Vegetable Pulao, Fried Rice |
| Green Chilies | Hari Mirch | Chutneys |
| Green Peas | Matar | Aloo Matar, Matar Paneer, Matar Paratha |
| Indian Gooseberry | Awala, Amla | Awale ka Achar |
| Indian Squash | Tinde | Tinde ki Sabzi, Stuffed Tinde |
| Ivy Guourd | Tindora | Tindore ki Sabzi |
| Jackfruit (Raw) | Kathal | Kathal Biryani/Pulao, Kathal ki Sabzi, Kathal ka Achar |
| Lemon | Nimbu | Nimbu ka Achar |
| Mango (Raw) | Kairi/ Kachcha Aam | Pickle, Kachche Aam ki Chutney |
| Okra (Lady Finger) | Bhindi | Bhindi Sabzi, Bhindi Kurkuri, Bhindi Fry |
| Papaya (Raw) | Kachcha Papita | Papite ki Chutney |
| Pointed Gourd | Parwal | Parwal ki Sabzi |
| Pumpkin | Kaddu | Kaddu Sabzi |
| Raw Banana | Kaccha Kela | Sabzi, Fritters, Banana Chips |
| Red Chili | Lal Mirch | Powder, Masalas |
| Ridge Gourd | Tori/Torai | Tori ki Sabzi, Bharwan Torai |
| Snake Gourd | Chichinda | Chichinda ki Sabji |
| Spiny Gourd | Kantola | Kantole ki Sabzi |
| Tomato | Tamatar | Tomato Soup, Ketchup |
| Waterchestnut | Singhara | Singhare ki Sabzi |
4. Stem Vegetable Names
Stem Vegetables are probably the least popular vegetable type in India.
And the reason lies in the taste.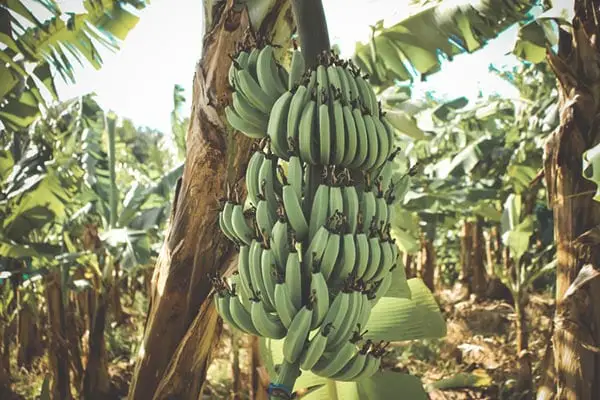 You don't get much taste or flavor from Stem Vegetables.
Therefore, their usage is limited to regional cuisines and recipes.
| English Name | Hindi Name | Used In |
| --- | --- | --- |
| Kohlrabi | Ganth Gobhi | Ganth Gobhi ki Sabzi |
| Lotus Stem | Kamal Kakdi | Kamal Kakdi Chips, Kamal Kakdi Tikki, Kamal Kakdi ki Sabzi |
| Banana Stem | Kele ka Tana | Banana Stem Curry |
5. Roots, Bulbs, and Tubers Vegetable Names
As you know, these vegetables grow under the ground in the form of Roots, Bulbs, and Tubers.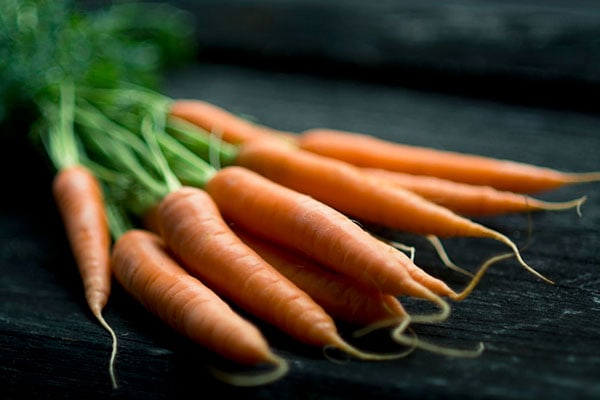 Most of these Indian vegetables are used to prepare curry-based preparations.
Here's the list:
| English Name | Hindi Name | Used In |
| --- | --- | --- |
| Beetroot | Chukandar | Beetroot Halwa, Beetroot Juice |
| Carrots | Gajar | Gajar Halwa, Gajar ki Sabzi, Gajar ka Achar, Carrot Juice |
| Colocasia Roots | Arbi | Arbi ki Sabzi |
| Garlic | Lahsun | Lahsun Chutney, Lahsun Achar |
| Ginger | Adrak | Adrak Halwa, Adrak Achar (Pickle) |
| Onion | Pyaz, Kanda | Kanda Bhaji, Pyaz Tamatar ki Sabzi |
| Potato | Aloo | Aloo Tikki, Aloo Paratha, Aloo Bonda, Vada Pav, Samosa, Aloo ki Sabzi |
| Purple Yam | Kand | Kand ki Sabzi |
| Radish | Mooli | Mooli ki Sabzi, Mooli ka Achar, Mooli Paratha |
| Shallots | Chote Pyaz | Sambar |
| Sweet Potatoes | Shakarkand | Shakarkand Halwa, Shakarkand Tikki |
| Turmeric | Haldi | Haldi ka Achar, Haldi Doodh |
| Turnip | Shalgam | Shalgam ki Sabzi, Shalgam ka Bharta |
| Yam | Suran | Suran ki Sabzi, Suran Fry |
Liked the Indian vegetables name list?
I'm sure you did.
You should also take a look at the vegetables and fruits in Sanskrit.
Also, if you like dry fruits, I have shared a detailed list of them as well.
FAQs
Here are some of the most frequently asked questions about vegetable names –
1. What is Gavar called in English?
Cluster Beans
2. What is Shepu called in English?
Dill
3. What do we call Arbi vegetable in English?
Taro Roots or Colocasia
4. What is Broccoli called in Hindi?
Broccoli or Angrezi Gobhi
5. What is Nenua called in English?
Sponge Gourd
6. What do we call Dondakaya in English?
Ivy Gourd
Now, check out some of the interesting facts about the history of the popular Indian veggies.
History Of Indian Vegetables
Just like different spices, many vegetables have also traveled to India from all over the world.
Some of the vegetables that we think are indigenous to our food culture have come from different continents altogether.
And that too not long ago.
May be around 400-500 years ago!
For eg.,
Europeans brought Tomatoes and Potatoes to India, which are now an essential part of many Indian recipes.
Both these vegetables landed in Europe through South American expeditions in the 14th century.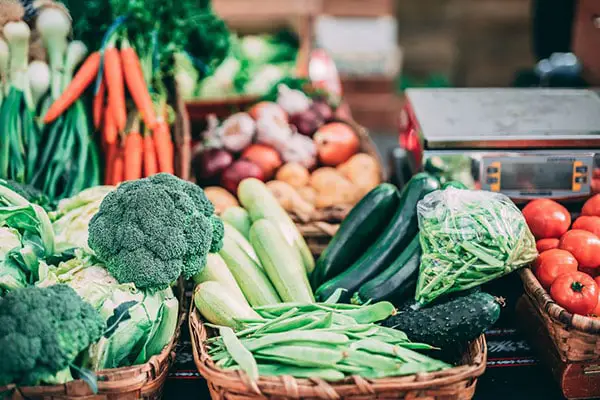 And similarly, Chilies, Okra, Corn, Cauliflower, and many other vegetables found their way to Indian kitchens.
Isn't it fascinating?
Did you know: 1/3rd of what we eat today is of foreign origin.
And of course, the vegetables' names used to be a lot different than what we use today in our Indian languages.
Tips To Get Fresh Vegetables In India
Want to know the secrets of getting fresh veggies from the market?
Check out these useful tips and tricks –
1. Seasonal Vegetables
In India, we get to enjoy three seasons, i.e., Summer, Monsoon, and Winter.
And these seasons also affect the availability of different vegetables in the market.
Therefore, it's always better to go with seasonal veggies.
Of course, there are quite a few vegetables that you can eat throughout the year.
But, in general, include more seasonal vegetables in your daily meals.
2. Price
It's an important factor!
Many times the shopkeepers try to get rid of their unsold stock (5-7 days old) as soon as possible.
To make this happen, they reduce the price of vegetables.
Now, if you buy such veggies looking at the price, you will go wrong.
You will probably end up buying stale vegetables from the shopkeeper.
So, avoid this mistake whenever you can.
Always take a close look at the vegetables, and then make your final decision.
3. Shopping Time
Another important factor!
If you shop at odd hours, you are likely to get unsold and low-quality vegetables in the market.
So, what's the right time to buy vegetables?
If you want fresh produce, go to the market during the early hours of the morning or evening.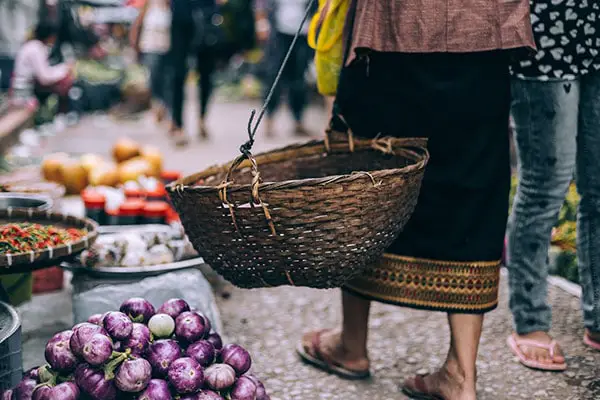 It is the right time to buy vegetables from your local market.
Because many shopkeepers often set up their shops a couple of hours before the rush hours.
And that's when you can get the best deals on fresh produce from them.
If not possible, you can also choose the rush hours of the day to visit the vegetables' market.
But do not buy them after hours.
Apart from this, you can also request your favorite vegetable seller to get fresh veggies for you.
Just give him a list or reminder a day before, and you'll get the best produce the next day.
4. Get Vegetables From Your Favorite Shop
It is a tried and tested method.
And I learned it from my mom. (Of course!)
When you buy vegetables from a particular vendor, it helps in building trust over the period.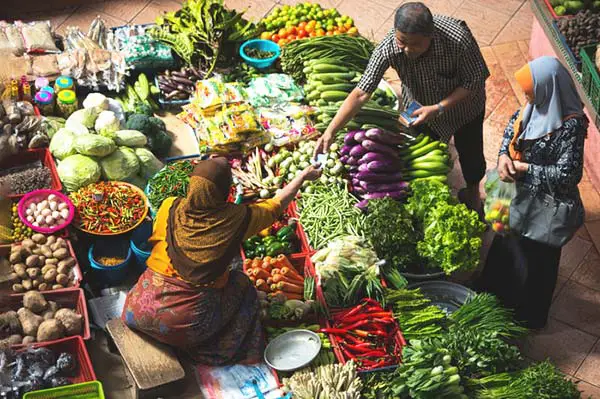 In return, you can expect quality vegetables from the vendor…EACH TIME!
This trick works!
And I have tried it many times.
But how do you find a vendor who sells quality vegetables?
Ah, simple!
Just head out to your local market in the evening.
(preferably at around 6-7 pm)
That is when you will find many women buying veggies and fruits for the next day.
And if you see a lot of crowds around one vegetable shop, don't look anywhere else.
That's the one!
Get your vegetables from this shop.
Tip: You can also ask for a specific vegetable's name from such vendors, and you will get to know the exact name in the local language.
5. eCommerce Stores
These days many online stores deliver fresh vegetables and fruits to your doorstep.
Generally, I use BigBasket to order veggies for the week, but you can also select any other online seller.
Note: Make sure you get quality products from them, though.
In my experience, the logistics department of these startups needs some improvement and efficiency.
But I'm sure things will improve in the coming years.
We may have to trust our local vegetable shops for fresh produce until then.
Well, I hope you enjoyed this little guide and the list above.
Do let me know your thoughts in the comments section below.
And if I have missed any vegetables name in the above list, mention them in your comment too. I will update it accordingly.