Are you looking for some cool ideas for your cooking without fire competition in school?
Well, you have landed on the right page.
In the following guide, I'm going to share a few useful ideas related to fireless cooking. 
So, I hope you find them useful.
Now, let's begin with the guide!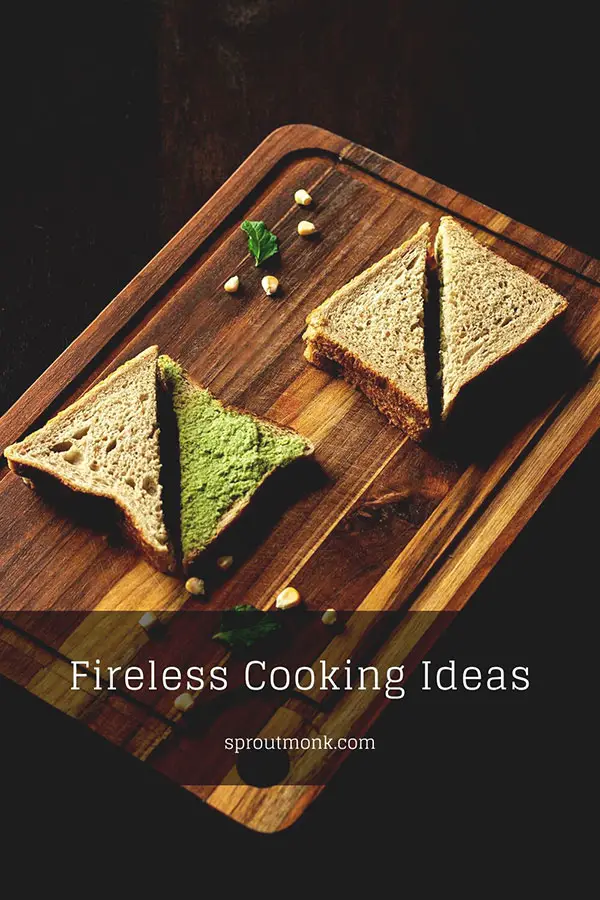 Cooking Without Fire Recipe Ideas
Here's a list of ideas you can use for fireless cooking competition – 
1. Sandwiches
It is the most simplistic form of making a fireless recipe.
Why?
You don't need to put in a lot of effort into making a sandwich.
All you have to do is chop the veggies and place them on top of each other.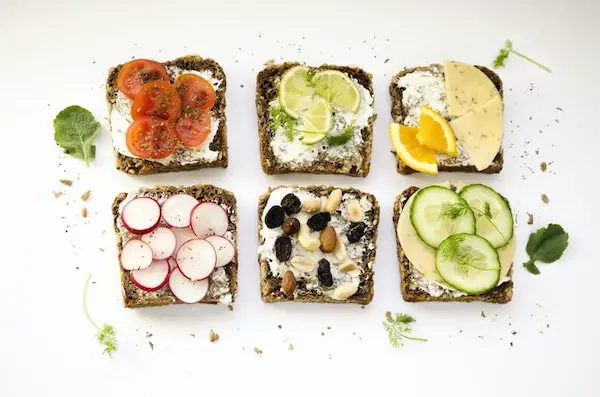 You can also prepare fruit sandwiches by using thin slices of different fruits.
For such sandwiches, make sure you use fruits with a firm texture.
For eg.,
Apple and Pineapple 
Apart from common vegetable and fruit sandwiches, you can also make traditional sandwiches like Chutney Sandwich or Jam Sandwich.
Sandwich Ideas:
Chutney Sandwich
Butter Sandwich
Cheese Sandwich
Coleslaw Sandwich
Vegetable Sandwich
Fruit Sandwich
Jam Sandwich
Tips:
Whenever you're using bread for the sandwich, use the fresh one. 
Chop the veggies at the time of assembling, as it helps in retaining the freshness for a long time.
Don't forget to add salt and other seasoning ingredients to your sandwich. 
Serve it with dips instead of regular Chutney or Sauce.
2. Chaat Dishes
All-time favorite!
If you make a chaat dish for your fireless cooking competition, you will have a good chance of getting the taste right without much issue.
Chaat dishes mostly consist of all the flavors, including Sweet, Tangy, and Spicy.
So, you shouldn't face many difficulties in getting the flavors and tastes right for your dish.
Here, you have to balance the flavors of all ingredients!
And if you do it correctly, you will have more chances of competing with top competitors.
Now, here are some of the ideas you can use for fireless chaat dishes –
Cornflakes Chaat – Cornflakes + chopped Tomatoes + chopped Onions + chopped Coriander Leaves + Farsan (optional) + Chaat Masala + Red Chilli Powder + Lemon Juice + Salt as needed
Moongfali Chaat (Peanut Chaat) – Salted Peanuts + chopped Onions + chopped + chopped Toamtoes + chopped Coriander Leaves + Sev (optional) + Chaat Masala + Lemon Juice + Salt as needed
Dry Fruits Chaat – Mix dry fruits + Sev or Farsan + Chaat Masala + Salt as needed
You can also add sweetened curd to chaat recipes if you like.
3. Monaco Sev Puri
Sounds like an exciting dish?
This fireless snack idea is based on the Monaco biscuits available in India, but you can use any salty biscuits available to you.
In this case, the round-shaped Monaco biscuit gives a firm base to prepare a different version of Sev Puri.
Of course, you can't make use of boiled Potatoes in the fireless cooking competition.
So, you will need to think about some other filling ingredients that can replace the potatoes in your dish.
For eg.,
You can use Paneer or Cheese mixture.
It will add a nice touch to the recipe, and you can also play with the relatively bland taste of both these dairy products.
If you don't want to use these two ingredients, you can try the Salsa mixture.
Alternatively, you can also experiment with Ice creams as a filling ingredient. 
For the remaining ingredients, you will need to choose them as per the taste and flavors of the dish.
4. Milkshakes
Milkshakes are great for cooking without fire in school!
The best thing about milkshakes is you can transform them into as many styles as you want.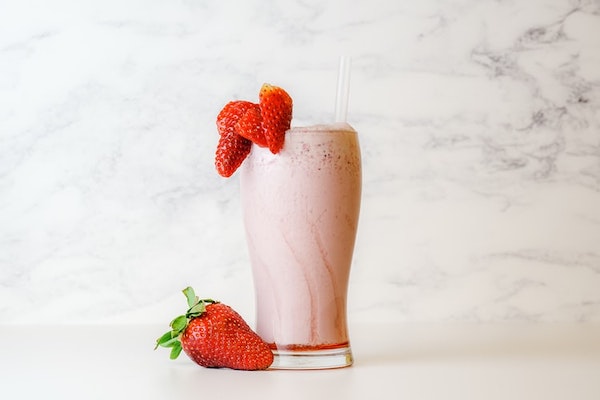 For fruit-based milkshakes, you only need to change the type of fruit. 
And it entirely changes the texture, taste, and flavor of the milkshake. 
Similarly, each fruit adds to the color of this drink, which makes it even more fun and exciting.
You can also experiment with dry fruits.
The dry fruits bring a contrasting texture to the milkshake consistency.
Here are some of the milkshakes ideas you can try –
Mango Milkshake
Chikoo Milkshake
Peru (Guava) Milkshake
Strawberry Milkshake
Banana Milkshake
Vanilla Milkshake
Ice cream Milkshake
Chocolate Milkshake
Dry fruit Milkshake
These are some of the ideas for different milkshake recipes.
Falooda is another version of milkshake, though you will need to prepare it without Vermicellis. 
5. Shrikhand and Amrakhand
You shouldn't miss out on these two Maharashtrian desserts.
For those who don't know, Shrikhand is made using hung Curd, Cardamom powder, and Sugar.
On the other hand, Amrakhand is prepared using Mango pulp, hung Curd, Cardamom Powder, and Sugar.
And traditionally, both these desserts are served with Poori.
Coming back to the competition ideas, it's an excellent choice for fireless cooking.
It doesn't require too many ingredients, but it offers a great taste that is on par with any other dessert in the world.
Of course, you will have to be a little more creative while presenting these two traditional Maharashtrian recipes.
For eg.,
You can add another ingredient or two to add more fun to the flavors.
Or you can think of an accompaniment that can help you present a complete dish.
6. Vegetable Salads
Vegetable Salad is another option if you want to prepare something with vegetables only.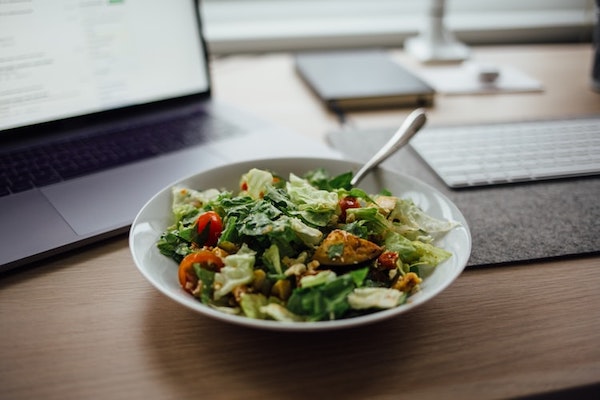 Now, there are many types of salad options available for you.
If you want to make something Indian, you can think of Koshimbir or Cucumber-Tomato salad.
For variation, you can also use sun-dried Tomatoes to get a different texture to these traditional salads.
If you're considering English or Italian salad, you might need to get desired veggies from the store.
And you will also need to prepare separate dressings to complement these vegetables.
So, do think about these factors whenever you plan to make such a salad for a fireless cooking competition.
7. Fruit Salads
If you don't want to make vegetable salads, you can think of presenting a fruit salad.
Fruit salad is also a perfect dish for school competitions.
And kids will have more fun while making this uncomplicated delicacy.
For variations, you can drizzle some chocolate syrup or place a scoop of Ice cream on top of the fruit salad. 
It instantly takes the dish to the next level.
8. Boondi Raita
Boondi Raita is a quick raita recipe, which doesn't require fire to cook the ingredients.
However, you will need to check the rules for the competition.
If the rules are strict, you may not be able to present this dish at all.
The reason is Boondi.
You can't prepare Boondi without hot oil.
And even if you get it from the store, the judges may not allow its use in your recipe.
The same thing applies to the above mentioned Sandwiches as well.
So, do take a look at the competition guidelines before finalizing your recipe.
9. Bhel
Bhel is an alternative for fireless chaat recipes.
And more importantly, it tastes great too!
For the fireless competition, you can make a couple of changes in its recipe.
Firstly, you won't be able to use Tamarind chutney for this recipe.
So, you will need to include something sweet that goes well with other ingredients.
You can bring sweetness using different natural ingredients like crushed Jaggery, Dates, Honey, etc.
All these ingredients are easily available in the market.
So, you shouldn't find it hard to make these appropriate changes to the recipe.
For tanginess, you can always use fresh lemon juice.
Along with these changes, you will also need to work on the texture and flavors of this delicacy.
Bhel is quite common street food in India.
Hence, you should consider adding a few more elements to this traditional Indian snack.
10. Lemonade
Ah, the classic lemonade!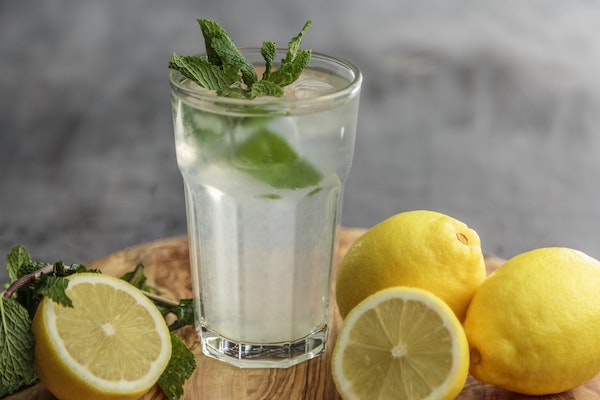 There is no better refreshment drink than a glass of lemonade.
If you select this idea for cooking without fire competition in school, it will also be a great learning experience for your kids.
But as you know, you can't serve a plain lemonade during competition.
The judges might enjoy the drink, but it won't be enough to win the competition.
So, what can you do about it?
Try spices!
Yes, spices are effective in transforming various dishes.
It includes juices too!
For lemonade, you can add Black Pepper Powder or Ginger Powder.
You can also add a bit of Chaat Masala powder if you don't want to add the above spices.
As for the taste of lemonade, there isn't much you can do about it. 
You need to maintain the essential taste so that it doesn't seem like some other juice altogether.
11. Lassi
Lassi may not seem like an exciting option for cooking without fire in school, but it does give you a scope to explore its taste and flavors with new additions.
In general, Lassi is made using sweetened Yogurt, Sugar, and Fresh Cream (Malai).
But you can add many more ingredients to make it even more tasty and flavorful!
For eg.,
You can add fruit pulps to bring a more pleasing color and taste to the traditional Lassi.
If you don't feel like fresh fruits, you can also use concentrates and syrups.
Now, here's a list of different types of Lassi you can make for the competition –
Mango Lassi
Malai Lassi
Kesar Lassi
Pista Lassi
Strawberry Lassi
Chocolate Lassi
Dry Fruit Lassi
12. Mocktails
Even though they look quite complex and intricate from outside, they are easy to make with the help of a few ingredients.
Mocktails are nothing but fusion drinks, which means you need to mix 2-3 different concentrates for the preparation.
So, think about the flavors you like and add them to the mocktail preparation accordingly.
For kids, do not suggest too many flavors. 
Because the kids will get confused during the competition, and the outcome may not be as enjoyable as you'd think.
13. Ice Creams
Finally, the Ice Creams!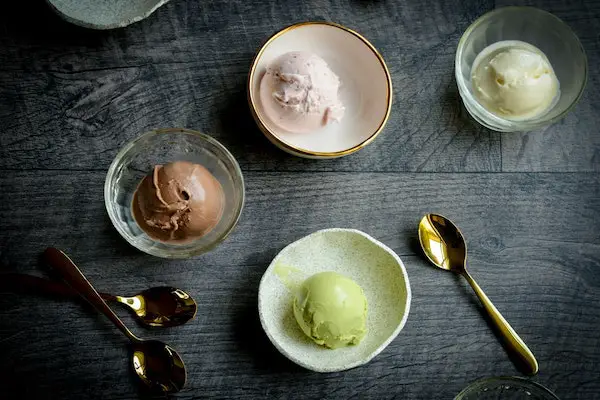 It's one of the favorite types of desserts among all age groups in the world.
Therefore, there is a high probability of it being selected as one of the top dishes in the competition.
You just have to get the taste right, and everything else will fall in line.
And if you are considering it for a school competition, try to use flavors that kids like the most.
For eg.,
Vanilla, Strawberry, Mango, Pista, Chocolate, etc.
All these flavors are a hot favorite among kids.
So, it'd be easier for them to remember these flavors while preparing the Ice Cream during the competition.
Note: Make sure there is a freezer available during the competition.
If not, you will have to think about some other options mentioned in this guide.
Well, these are some of the basic ideas for fireless cooking.
I'm sure you will find these ideas useful.
For competitions, though, you will have to tweak them more to impress the judges.
In the following section, I have shared a few more ideas on how to get extra points during these competitions.
Do read them.
Tips To Score Extra Points During Fireless Cooking Competition
Yes!
Sometimes, the dish prepared with all guidelines is not enough to win the competition.
So, what's the secret?
There are a few things you need to do to be able to stand out from the rest of the competitors.
Because: 
You won't find many exciting ideas on this topic of cooking without fire.
So, you need to add more effort into transforming a simple dish into a competition-level delicacy. 
And even if you come up with an excellent dish, you will still have to get a few things right to win the competition.
Here's a list of to-dos to get more points from the judges –
1. Presentation
For any competition dish, you will have to think about the presentation as well.
It's one of the main elements of the dish, which will help you stand out from the rest.
So, think about unique ideas to elevate the dish.
You can play with different colors, flavors, and ingredients to enhance it further.
For eg.,
Kashmiri Red Chilli powder can be an excellent ingredient for garnish. 
It adds a bright red color to the dish.
Also, it's not spicy chilli powder, which means it won't interfere with the taste of the dish.
Similarly, you can use Saffron (Kesar) to get the yellow shade to the dish.
Kesar goes well with milk-based dishes.
So, do keep it in mind.
Moving on, let's take a look at the next factor that can help you gain more points.
2. Name Your Dish
Correct!
Don't forget to name your dish!
Try not to use common names for the dish. 
You will need to think out of the box. 
It's necessary because it helps in generating curiosity in the judges' minds.
And if you prepare a great dish, you might score an extra point for the unique name as well.
So, don't miss out on this opportunity whenever you're participating in a fireless cooking competition.
3. Don't Complicate The Dish!
Finally, you need to understand it's cooking without fire competition.
Therefore, your focus should be on the taste of the dish than anything else.
Sometimes, you may go overboard with presentation or accompaniments.
And these things can ruin all your efforts.
So, make sure you don't complicate the dish with too many elements.
Keep it simple and make it presentable in the best way you can.
That's all it takes to win such competitions!
Finally, I just want you to know it doesn't matter if you win or lose the competition.
Do you know what matters?
It's the passion and dedication you show while creating something on your own.
Ultimately, the judges will decide whose snack or dessert was the best on that given day.
So, don't stress a lot about winning the competition.
Enjoy the process of creating something out of nothing!
Over To You
Well, I hope you liked this basic guide of cooking without fire recipe ideas.
I tried to share as many kids-friendly ideas as possible in this guide.
So, do try them out.
Meanwhile, have you participated in any fireless cooking competitions?
If yes, do share your experiences in the comments below.
If you enjoyed this guide, don't forget to share it with your friends and family.