What's the difference between Atta and Maida?
It was probably the most difficult question during my childhood.
And I used to get very confused when my mom would ask me to get one of these flours from a nearby grocery store.
But, as I grew up, I understood the difference between Wheat Flour and Maida.
Of course, both the flours look and feel different.
But if you are new to the cooking world, you can find it difficult to understand the difference between them.
So, in the following guide, I've shared a few more details on this topic.
I hope you find it useful.
What Is The Difference Between Atta And Maida?
Maida is the Endosperm of Wheat grain, whereas Atta is the combination of Bran, Endosperm, and Germ.
Therefore, the difference between Atta and Maida is in their production processes.
Generally, Atta is made using the simple milling process in the flour mills.
On the other hand, Maida requires a more advanced level of filtering and milling process to separate the non-essential particles from the Wheat grain.
It is a multi-level process, which needs to be performed in professional mills and factories.
And this is the key difference between these two flours.
Now, let's find more about these flours in the following comparison guide.
What Is Atta?
In Hindi, Atta is a standard word for any variety of flour.
For eg., Gehu ka Atta, Jowar ka Atta, Bajre ka Atta etc.
However, in this context, it primarily refers to Wheat Flour or Gehu ka Atta.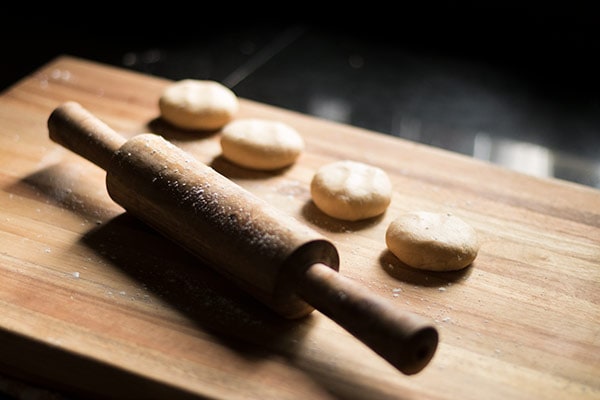 Generally, the professional mills produce Gehu ka Atta in large quantities, but you can also make it at home using mini flour mills.
The mini version of the flour mill is also known as Gharghanti in local languages.
What Is Maida?
In India, Maida is a common term for refined flour.
Maida is a byproduct of Wheat grains.
Yes, that's true!
Even I wasn't sure when I first came across this piece of information.
But the truth is –
Maida is made from the 'Endosperm' of Wheat Grain.
For those who don't know, Wheat Grain consists of Bran, Endosperm, and Germ.
Bran is nothing but an outer shell of the grain, which comes off during the production phase.
Later, the Endosperm turns into Maida or Refined Flour.
Interesting Fact: Maida is typically Yellow-ish in color, but it changes its color to White during the bleaching process.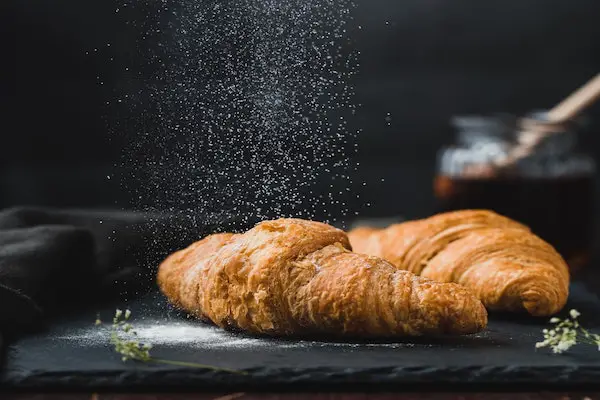 And that's how you get to see white color Maida in the packages.
Now that you've got the basic idea about these two flours, let's learn more about them in the following tables.
Maida vs. Atta: The Similarities
There are some similarities between these two flours.
So, let's have a look at them before we move to the differences below.
| | Atta | Maida |
| --- | --- | --- |
| Produced From | Wheat Grains | Wheat Grains |
| Food Type/Form | Flour | Flour |
| Milling Technique | Finely Milled | Finely Milled |
| Kneading Required | Yes | Yes |
| Durability | Good | Good |
| Availability | Easily Available | Easily Available |
Maida vs. Atta: The Differences
And finally, the differences!
Here's how Gehu ka Atta differs from Maida –
| | Atta | Maida |
| --- | --- | --- |
| Production Process | Milling Whole Wheat Grains | Separating Bran and Germ from Endosperm; and Milling |
| Bleaching Required | No | Yes |
| Taste | Slightly Sweetish | No Taste |
| Color | Light Brown | White |
| Nutrients Present | Proteins, Fibre, Minerals, Vitamins, and Carbohydrates | Carbohydrates |
| Bakery Use | Limited | Common Ingredient |
| Can Be Prepared At Home | Yes | No |
| Price | ₹ 40 - ₹ 60 per kg | ₹ 35 - ₹ 45 per kg (Generally Cheaper Than Wheat Flour) |
| Mostly Used In | Chapatis | Naan, Kulcha, Tandoori Roti, Deep Fried Snacks, and Bakery Items |
| Other Names | Wheat Flour, Gehu ka Atta, Peeth | Refined Flour, All Purpose Flour |
Also Read: Difference Between Thepla and Paratha
Even though the differences between these two flours are quite evident, many people ask this following question quite often.
So, here's a quick answer for those who're still struggling to find the difference –
Is Wheat Flour Maida?
No, Wheat flour is not Maida!
Wheat flour is a byproduct of wheat grains, whereas Maida atta is more of a refined version of wheat flour.
Hence, both of them are completely different from each other.
FAQs
Here's a list of FAQs that might help you resolve a few more questions:
1. Is Rava Made From Maida?

In short, NO!

Semolina, popularly known as Rava, is also a byproduct of Wheat grains.

However, its manufacturing process is quite different than Atta and Maida.

It is obtained through the sifting process of cracked endosperm particles.
2. How To Store Wheat Flour And Maida At Home?

Both ingredients don't require much attention as far as storage is concerned.

You only need to pack them in air-tight containers to help increase their shelf life.

Also, make sure there is no moisture in the container.

Store them in a dry place only.
3. Can You Make Maida At Home?

Yes, Maida can be made at home.

For the preparation, you will need a grinder and some Whole Wheat grains.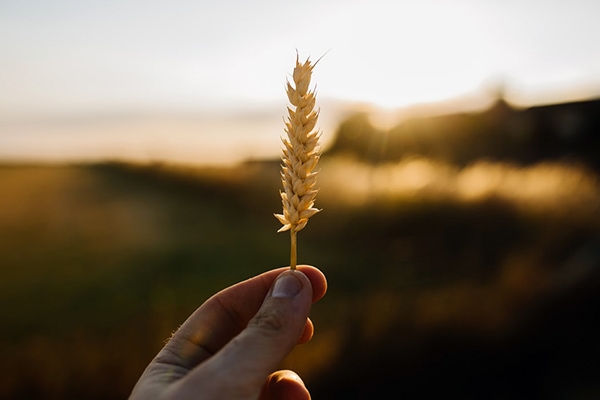 Step By Step Process To Make Maida At Home
Soak Wheat grains for a couple of hours.
Grind the soaked grains in a grinder.
Sieve the mixture and remove the milky water from it.
Put the remaining extract into a bowl.
Let this bowl sit still for a while so that thick mixture accumulates at the base.
Drain excess water.
Now place this thick mixture in a plate or tray and spread it evenly. Wrap the tray with a clean and slightly transparent cloth.
Sun-dry it for 3-4 days under direct sunlight.
Finally, grind this sun-dried mixture into a flour consistency.
Sieve the flour and store it in an air-tight container.
As you can see, it requires a lot of work and patience to make Maida at home.
And even if you do these things correctly, you may have to deal with natural factors like limited sunlight, humid weather, etc.
These natural conditions can easily ruin all your efforts.
So, if you'd ask me, I'd rather prefer buying a Refined Wheat Flour packet from the grocery store.
Over To You
Liked this guide?
I have shared a couple of more interesting guides on the process of making Sabudana and Maida in India.
You can check them out here –
And oh, if you enjoyed the above guide, do share it with your friends and family.
If you still have any questions related to this topic, let me know in the comments section below.