Does Aloo Paratha need any introduction?
It is one of the most popular snacks in India.
And if I'm not wrong, you can find Aloo Parathas in pretty much all parts of India.
Many restaurants serve Parathas for breakfast, tea as well as lunch/dinner.
Also, this delicacy doesn't require a lot of time to prepare in the kitchen.
If you've prepared wheat flour dough and boiled Aloos (Potatoes) in advance, it can be made within a few minutes.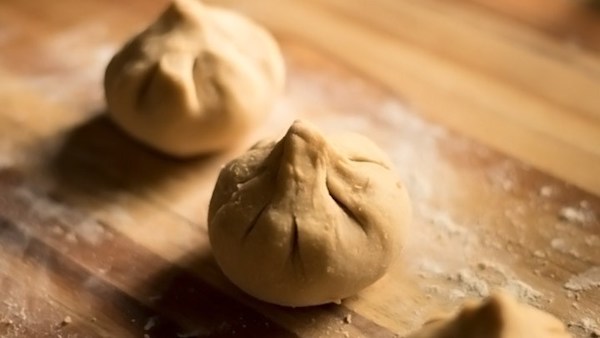 Once you have both these ingredients, you just need to prepare the Aloo Parathas on Tawa or Griddle.
The process is pretty similar to making Rotis/Chapatis at home.
I recommend a good non-stick Tawa for this recipe, as it helps in roasting the Parathas evenly.
If you use an old Tawa, there is always a possibility of Parathas sticking to the surface.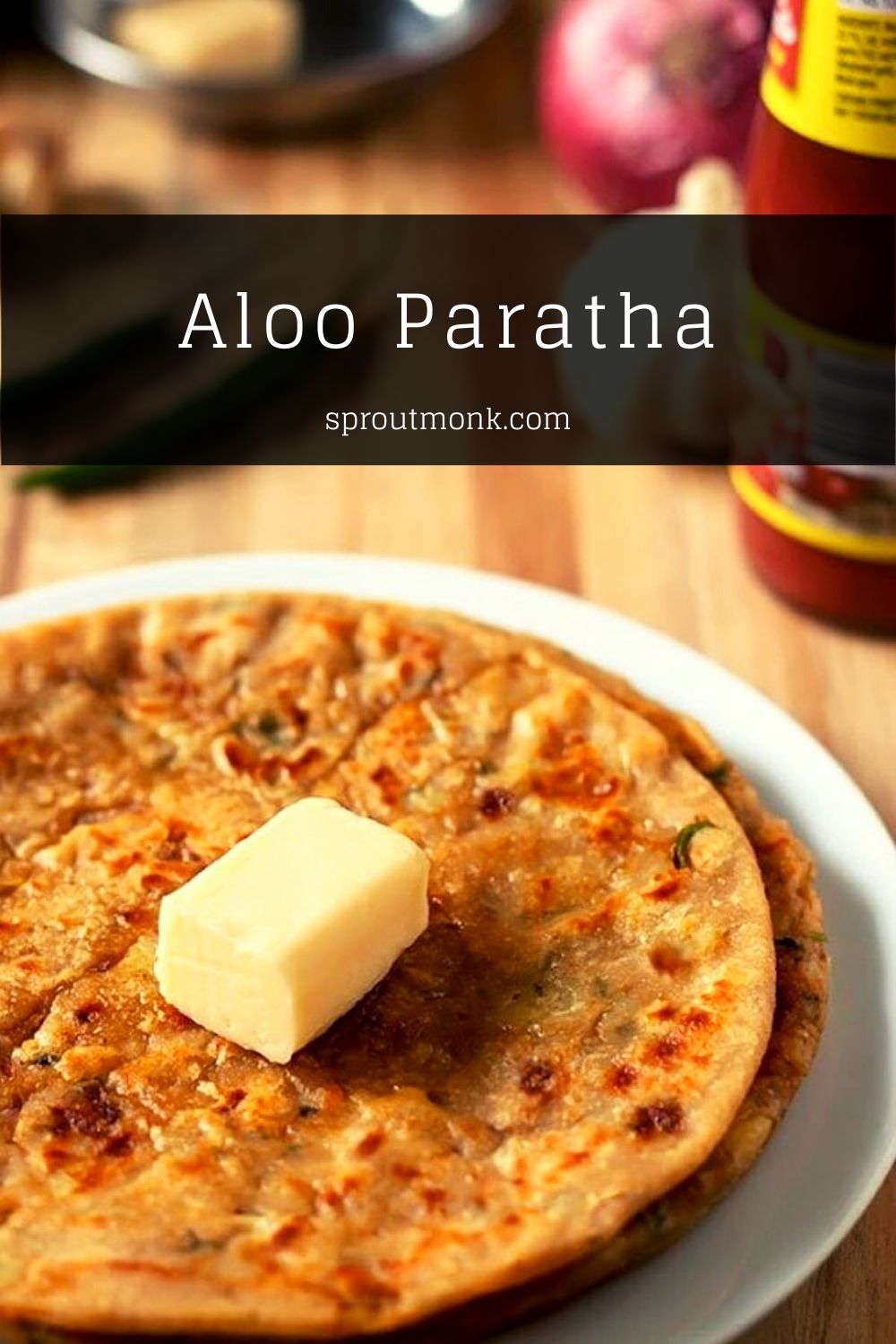 Tips To Make A Perfect Paratha
Don't forget to add some flour to the stuffing mixture so that you can easily prepare the stuffing balls (pedas).
Use Ghee (Clarified Butter) while roasting the Paratha. It gives more traditional taste and richness to this dish.
Don't cook it on a high flame. You won't get the perfect results for your Parathas.
You can also cook Masala stuffing separately, which can help make your Paratha even tastier.
Squeeze some fresh Lemon juice into the mixture if you don't have the Chaat Masala Powder or Amchoor Powder.
Now, let's check out the following recipe –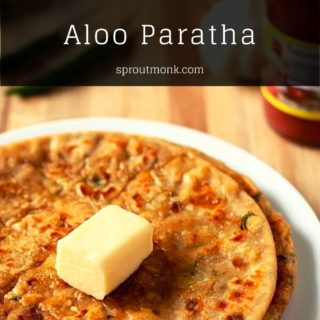 Aloo Paratha Recipe
It is a traditional Indian stuffed flatbread, which can be enjoyed with many accompaniments including Chutneys, Sauces, Pickles, and Yogurt. 
Ingredients  
125

gm

Wheat Flour (Gehun ka Atta)

2

Potatoes (Aloo); medium sized

boiled and peeled

1/2

Onion; medium sized

finely chopped

1

Green Chili (Hari Mirchi)

finely chopped

2

tsp

Ginger (Adrak)

finely chopped

2

tsp

Garlic (Lahsun)

finely chopped

2

tsp

Kashmiri Red Chili Powder

1

tsp

Garam Masala Powder

1

tsp

Chaat Masala Powder

Coriander Leaves (Dhaniya Patta)

finely chopped

Ghee or Oil

for roasting

Water

for kneading the dough

Salt

as per taste
Instructions 
For Dough Preparation:
Get a bowl and add Wheat flour to it.

Now, add the Water and Salt to it and mix well.

Prepare a dough out of this mixture and apply some Oil on it. 

Let it rest for half an hour. Meanwhile, you can start preparing the Aloo stuffing mixture.
For Aloo Stuffing Mixture:
Get another bowl and add the boiled Potatoes to it.

Mash well till you see no lumps in it.

Add the chopped Onions, chopped Ginger and Garlic, Red Chili Powder, Garam Masala Powder, Chaat Masala Powder, Green Chilies, chopped Coriander Leaves, and Salt to the Mashed Potatoes.

Mix it thoroughly and prepare some small balls to stuff inside the dough. If you can't form the balls properly, mix some flour in the mixture to bind it together.
For Paratha Preparation:
Get a medium sized dough ball and flatten it slightly as shown in the following video.

Place the stuffing ball in the center of this flattened dough.

Cover the stuffing with the help of dough and prepare a flat round shaped dough.

Dust it with some flour and flatten it gently using a rolling pin.

Switch on the flame and heat a Tawa on it. 

Once the Tawa is hot enough, pour some Oil or Ghee and spread it across the surface.

Place the Aloo Paratha on this greased surface and cook it on medium flame.

Roast it nicely on both the sides till you get the perfect crisp brown color.

Serve it hot with your favorite accompaniment.
Notes
If you are planning to make these Parathas for long journeys, roast them with some extra Oil. The additional layer of Oil will help you preserve them for more time.
You may avoid Green Chilies if you don't prefer spicy Parathas.
Variations
Although it's a complete dish in itself, anyone can easily get bored with the same Aloo stuffing.
So, here are a couple of variations for this snack recipe:
Mix Veg. Paratha
For this variation, you can try different vegetables that go well with Potatoes.
For eg.,
Green Peas and Potatoes (Aloo Matar)
Beans, Green Peas and Potatoes
Capsicum and Potatoes
Carrots, Corns and Potatoes
All these veggies combinations taste amazing!
So, go ahead and make this Paratha for your breakfast or snack.
Veg. Kheema Paratha
Kheema Paratha is another variation that you can try at home.
Just prepare a Kheema of your favorite veggies and use it as a stuffing for this Paratha.
For more enhanced flavors, use the Dhungar method to smoke the prepared Kheema.
It will completely change the aroma and taste of your Veg. Kheema Paratha.
If you are a non-veg. food lover, use minced Chicken or Mutton in this recipe.
Tip: You can also use leftover Pav Bhaji for this different type of Paratha.
Cheese Aloo Paratha
Cheese Paratha is an interesting alternative to the regular Aloo Paratha.
And more importantly, your kids will love the combination of Potatoes and Cheese in their Parathas.
If you don't like Cheese, you can also add some grated Paneer while preparing the stuffing.
It will have a similar taste to the Paratha, and you can enjoy it without any guilt in mind.