Kaju Katli is one of the most difficult Indian sweets to make at home. Although it doesn't require too many ingredients, you can easily go wrong during the preparation. The katlis can easily turn chewy, hard, or too soft if you don't get the method right.
So, let's look at some of the common mistakes and how to fix them in the following guide.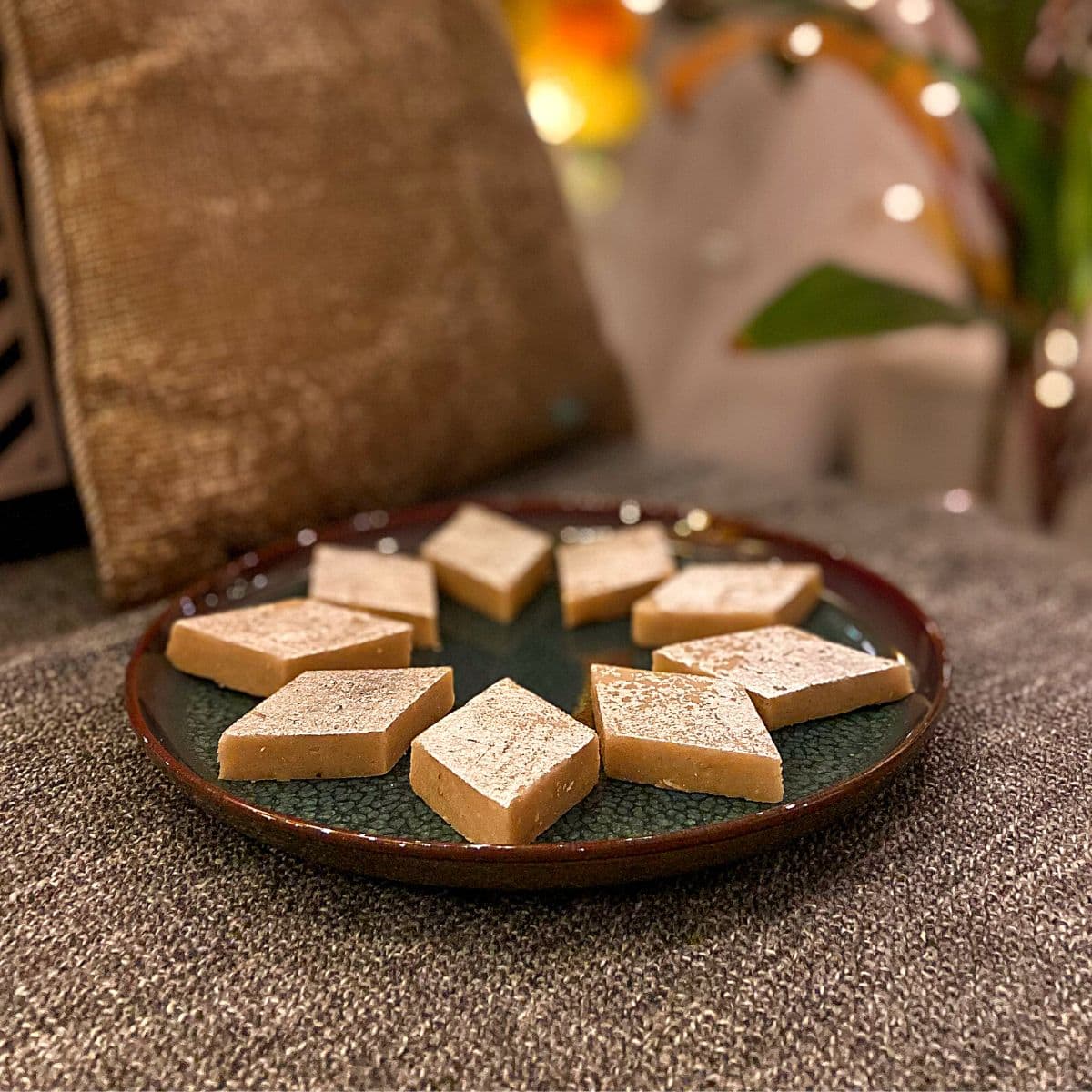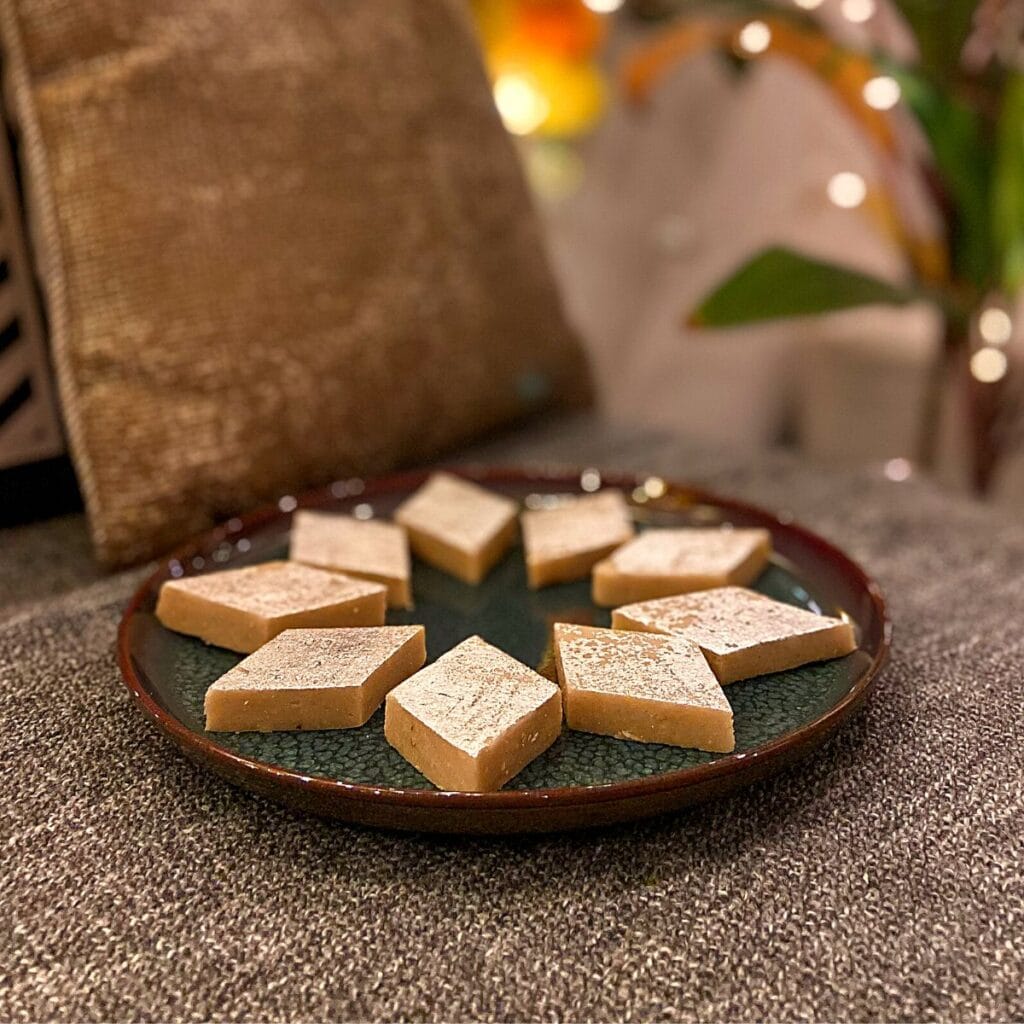 Kaju Katli Mistakes
Here's the list of mistakes –
Not Cleaning The Cashew Before Freezing
Not Freezing The Cashews Before Grinding
Grinding The Cashews Coarsely
Cooking The Sugar Syrup For Too Long
Inconsistent Stirring During The Cooking Process
Cooking The Cashew Mixture For Too Long
Adding Too Much Ghee Into The Kaju Katli Dough
Insufficient Kneading Of The Kaju Katli Dough
Not Rolling The Dough In Time
Not Rolling Out The Kaju Katlis Thin Enough
How To Correctly Make Kaju Katli
In the above section, we learned about common mistakes people make when making Kaju katli. To avoid these mistakes and to ensure that your Kaju katlis turn out perfectly, here are some tips and tricks that you can follow:
1. Rinse The Cashews
It's not a mandatory step, but it's a good idea to rinse the cashews before freezing them. This will help remove any debris or impurities from the cashews.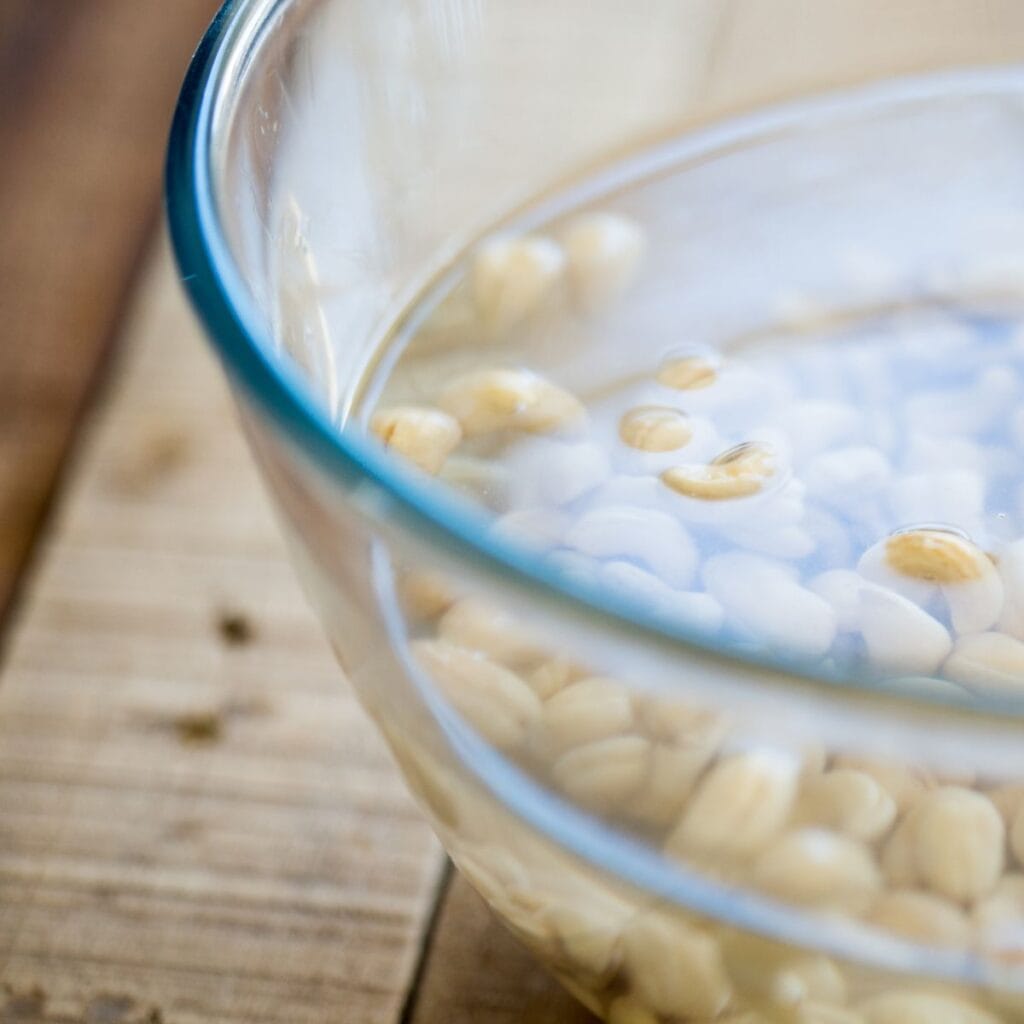 Most importantly, you will get a pretty clean-looking Kaju Katli. You may also boil them to get even cleaner cashews, although this is not necessary.
Note: You will need to sun-dry the cashew after this process, as you don't want to use wet/damp cashews.
2. Keep Them In Freezer For 6 Hours
This is one of the secret tips that helps during the cashew grinding process.
If you grind them without freezing, you will end up with coarse cashew powder. The grinder will also heat up and cause the cashews to release their natural oils. That's something you don't want while preparing Kaju Katli at home.
Therefore, keep the cashews in the freezer for at least 6 hours. You can even keep them overnight. This should help achieve more crunch to the cashews.
3. Grind Them In Small Batches
As I said above, the grinder will heat up quickly if you continue grinding the cashews for too long. So, grind them in small batches.
Also, you should grind them in small intervals so that the grinder gets ample time to cool down.
Here's the video guide for reference –
4. Get The Proportion Right
You should never add too much cashew powder while making the dough. The ratio of cashew nuts to sugar should be around 2:1.
If you add too much cashew powder, it will be difficult to knead the dough. Similarly, you shouldn't add too much milk powder, as that can make the katlis too hard.
5. Cook The Sugar Syrup For 1-String Consistency
You don't need thick syrup for Kaju katli, but you also don't want a runny one.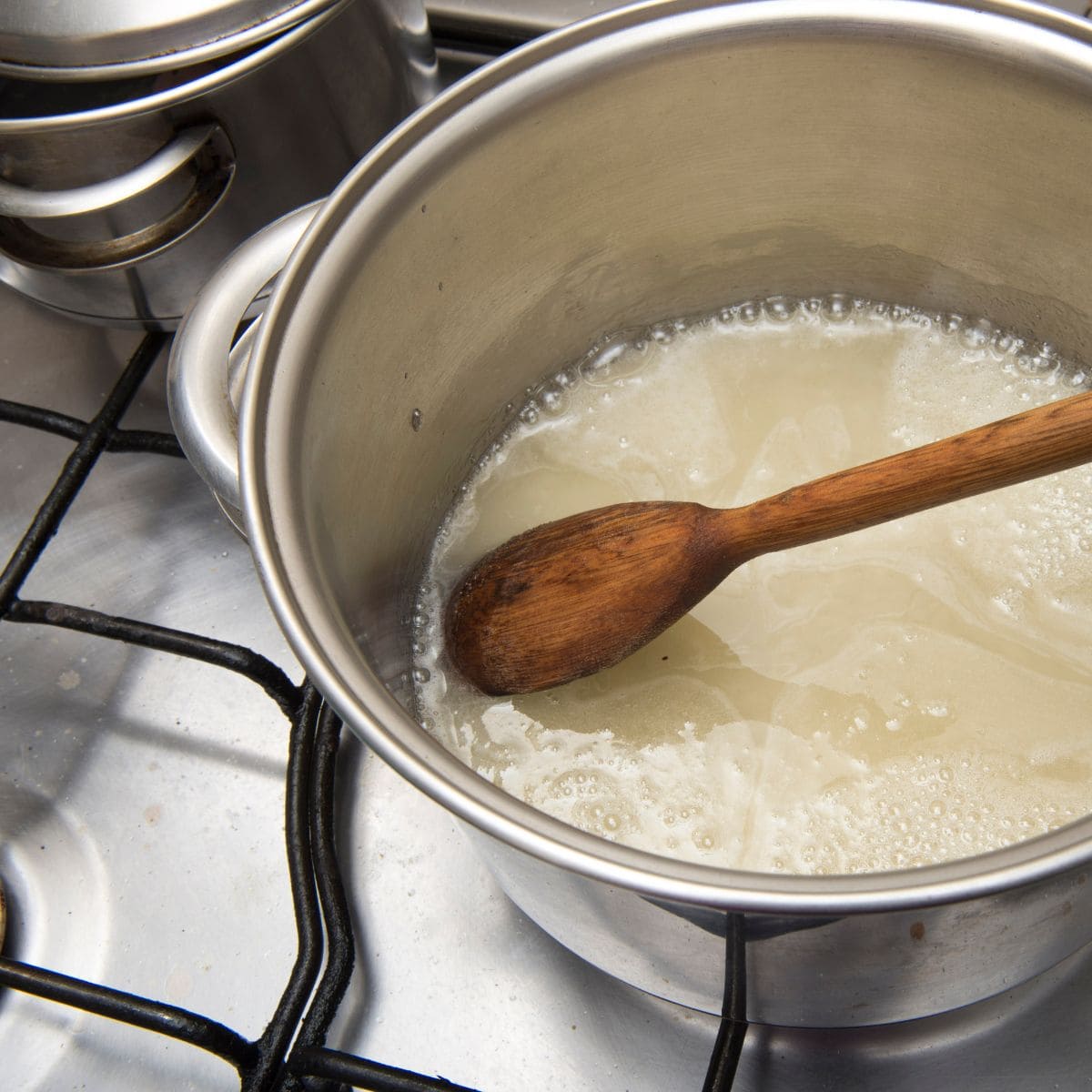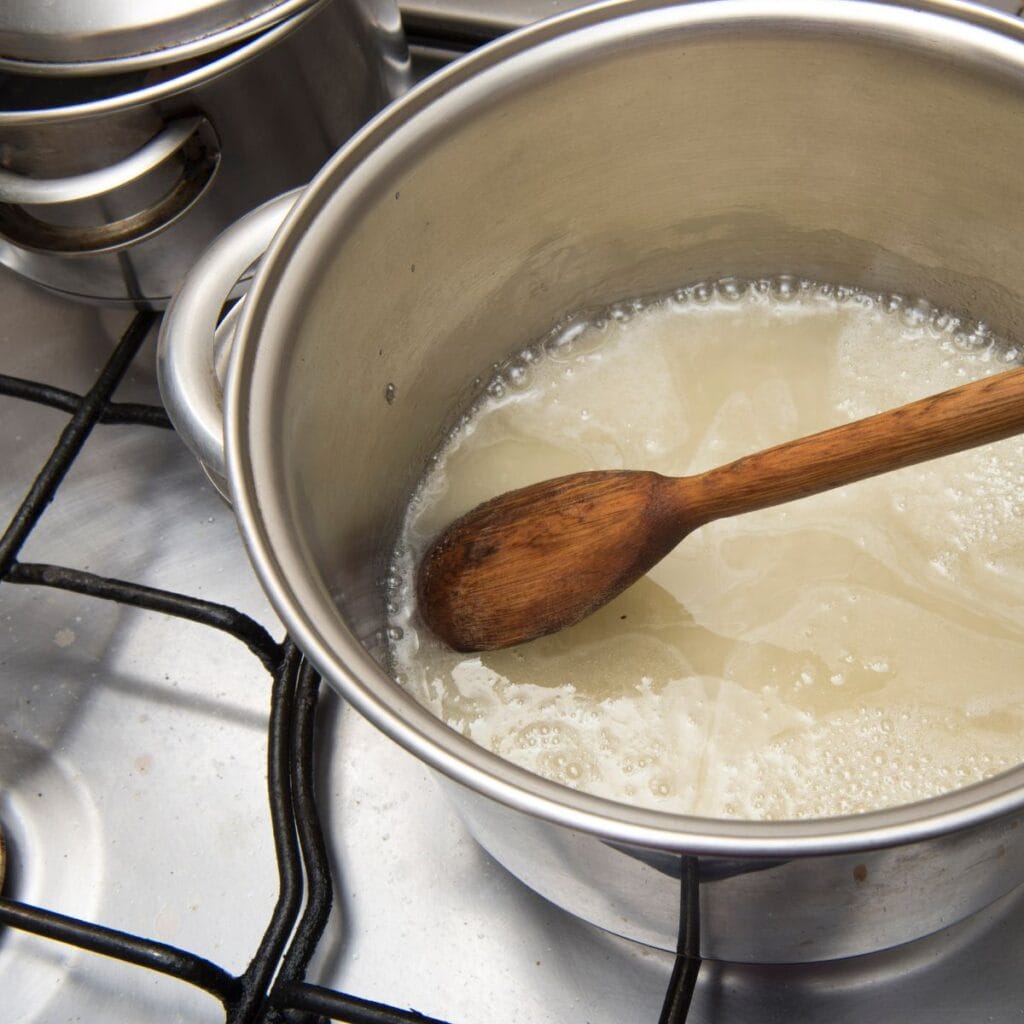 The best way is to cook the syrup for 1-string consistency. It will ensure that the sugar syrup is just right – not too thick, but not too thin. But don't overcook it.
You can check the syrup consistency with your fingers. If you touch the syrup and pull your finger away, it should form a single string.
6. Always Stir The Mixture Consistently And Slowly
Once you have added the cashew powder, you should continue stirring the mixture consistently. It will help prevent it from lumping or burning.
You can also remove it from the flame to lower the heat level, but you will still need to stir it continuously.
You can use a wooden spatula instead of a metal spoon for this process. The latter may get too hot and keep sticking to the mixture. You might even scratch the surface of the container when using the metal spoon.
7. Knead The Dough Well
Once the mixture is cooled down, you can knead it into a soft dough.
If it's a bit tough, add a couple of teaspoons of ghee or milk to the dough. If it's too smooth, add some milk powder and incorporate it into the dough.
But kneading is an important step, so don't skip it. It will help make your Kaju katlis soft and smooth.
Tip: If the dough is too soft, you can keep it in the refrigerator for a while. You can take it out when the dough firms up and becomes easy to knead again.
8. Roll Out The Kaju Katli Dough In Time
The final step is to roll the dough into thin sheets of cashew katlis before cutting them into diamond shapes.
When rolling the dough, apply some ghee on top to make the sheets smooth and easy to cut. You can spread the dough on a greased metal plate if you don't have butter paper.
You should also roll it with equal pressure to avoid uneven edges.
Once the dough is flattened, cut it into diamonds. If you have trouble cutting the katlis, apply ghee to the knife.
 Important: If the dough is soft, put it in the refrigerator or keep it aside for 10 minutes or more after flattening it. If you try to cut it immediately, it will tear apart and leave a messy effect at the edges.
Check out the following recipe video to learn more about this process –
FAQs
1. Does Kaju Katli Spoil?
Yes, if the Kaju katli is not made correctly, it can spoil more easily. Moreover, it's just another sweet, so it's like to get spoiled if not stored or prepared properly.
2. Should Kaju Katli Be Kept In Fridge?
You can keep it in the fridge if you wish to store it for a long. However, it tastes better when you consume it right away.
3. Can We Keep Kaju Katli In Freezer?
Yes, you can keep Kaju katli in the freezer. But it will lose its softness and turn hard as the moisture in the Kaju katli freezes. So, try to store it in the refrigerator and finish it in a day or two.
4. Does Kaju Katli Contain Ghee?
It depends on the recipe. While some Kaju Katli recipes call for a small amount of ghee, others are made entirely without ghee.

But ghee does help in getting the right texture and softness in Kaju Katli. So, if you are trying to make the perfect Kaju katli at home, you should add ghee to the dough.
5. Why Is My Kaju Katli Chewy?
Lack of moisture and incorrect cooking method can cause Kaju katli to turn out chewy.

If it turns chewy, you can add a couple of teaspoons of milk to the dough and roll it out again. Alternatively, you can also try adjusting the cooking time and stirring more frequently during the cooking process.
Over To You
Whether you are a pro or a beginner at making Kaju Katlis, you're bound to make some mistakes during the preparation. So, I hope the above guide will be a good reference for you when you go through this process.
What other questions do you have about making Kaju Katli? Or what challenges have you faced while making Kaju Katli? Share your thoughts and comments with me. I'd love to hear about your experiences!
Please share this guide with your friends and family if you found it useful!