Flour or cornflour thickens the curry well without much interference to the taste. However, your curry may turn bland if you use these flours in large amounts. And then, you will have to fix the taste of your delicacy with additional ingredients.
To avoid this problem, you might have to use different thickening agents like cashew paste, potato, onion-tomato masala, etc. These ingredients work great too, but you must use them appropriately.
In this guide, you will find more insights on thickening agents. So, let's dive right in!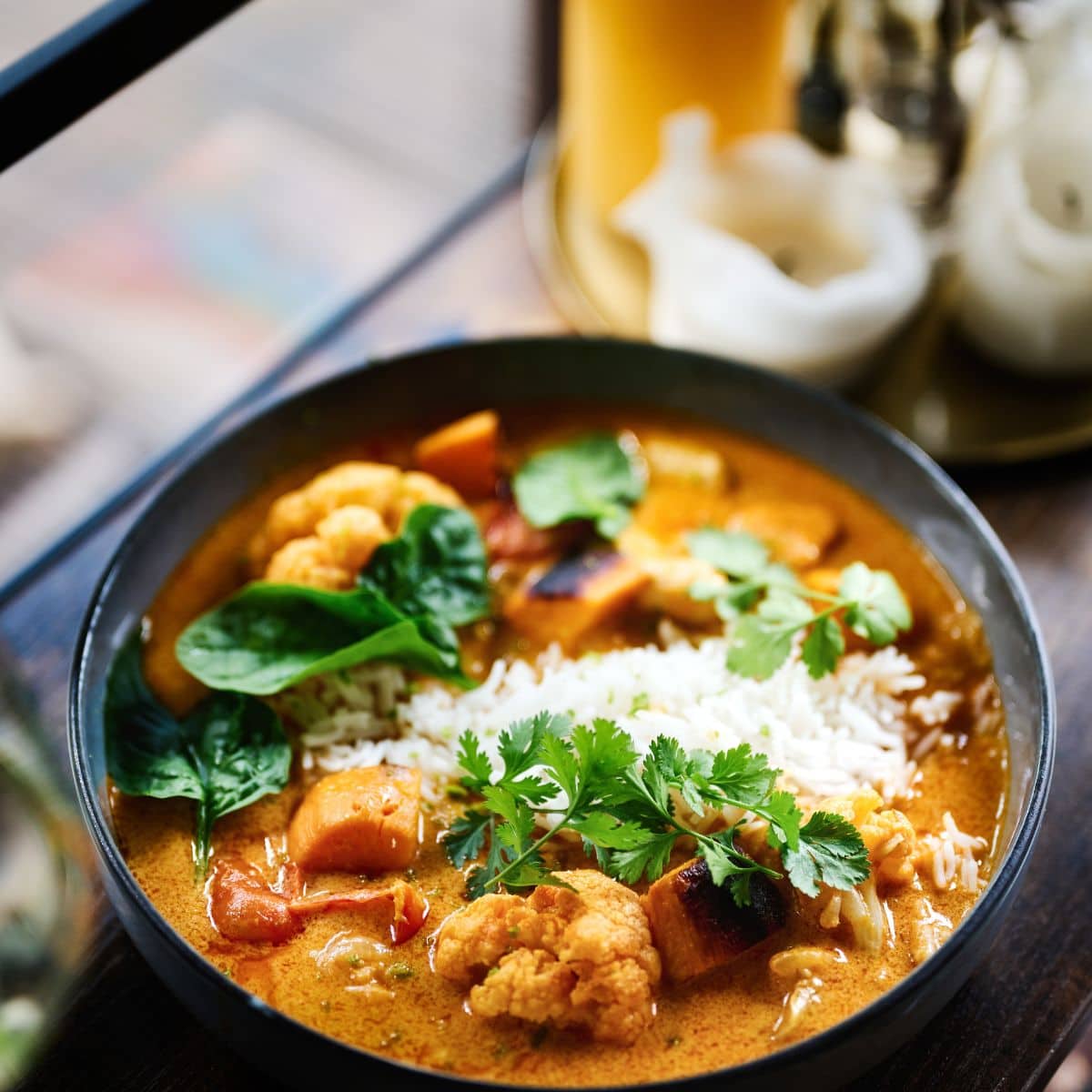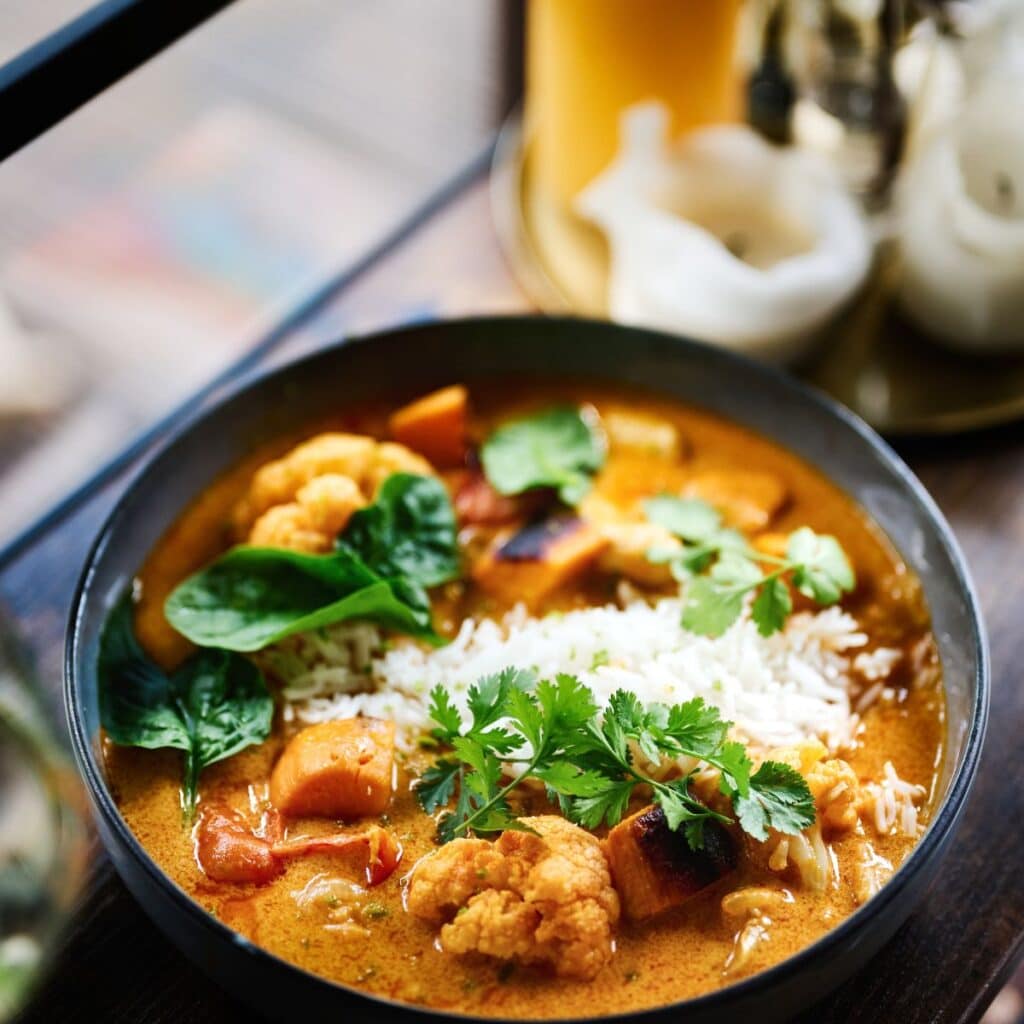 How To Thicken Curry Without Flour Or Cornflour
You need a thickening agent to thicken a curry, so here's a list of ingredients for this purpose. 
Yogurt
Til-Phalli-Kopra Paste
Cooked Dal/Lentils
Fresh Cream
Cheese
Cashew Paste
Onion-Tomato Masala
Onion-Coconut Mixture
Coconut Chutney
Peanut Paste
Almond Paste
Boiled Potatoes
Egg Yolk
Let's see how to use these ingredients in place of flour or cornflour. 
1. Yogurt
Yogurt is a natural ingredient for making several curries thick and smooth.
If your base curry has turned watery, add a few tablespoons of fresh yogurt. Unlike flour, yogurt needs to be cooked with curry to get the right thickness. So, you have to cook it until it is cooked completely.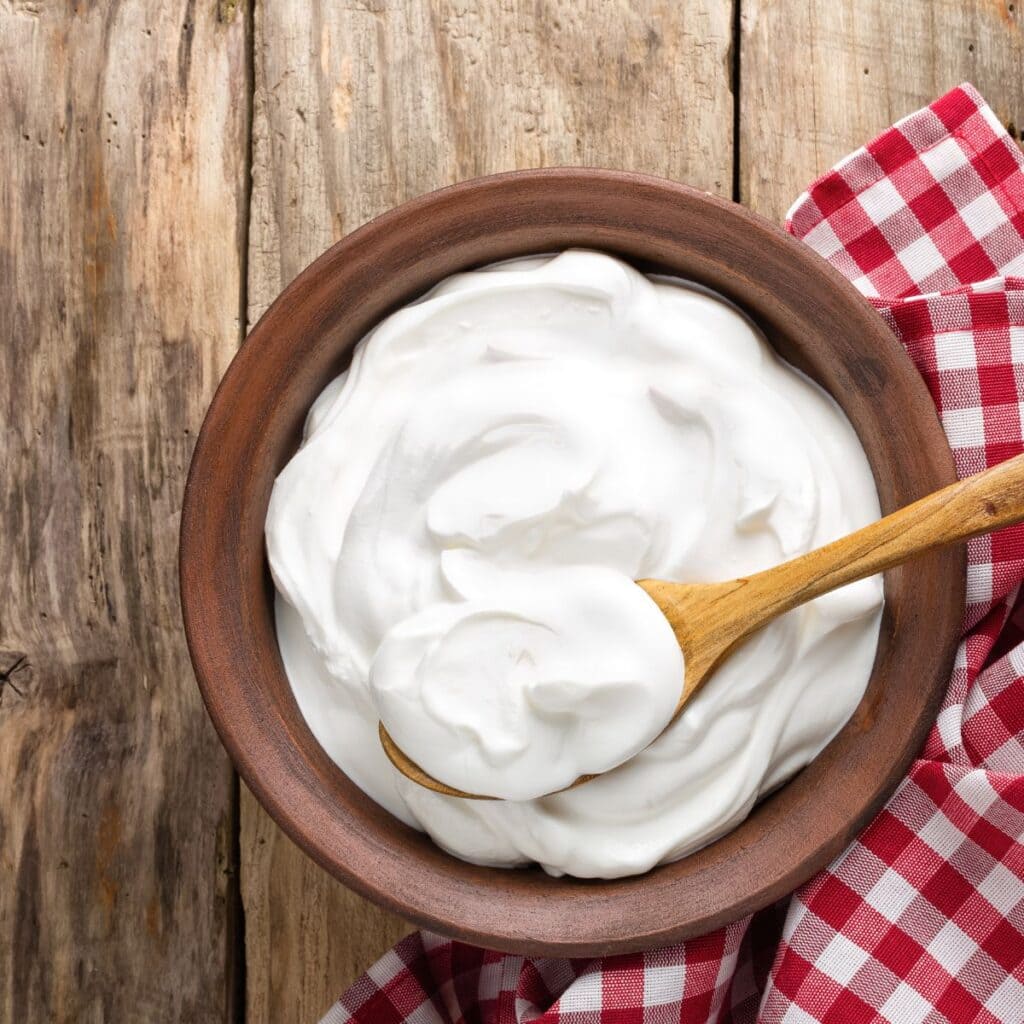 Always use fresh and thick yogurt for this procedure. Sour yogurt will alter the taste of your curry.
Also, it is important to note that the yogurt will not make the curry too thick, like flour or some other thickening agents. Hence, you should only use it in slightly runny curries. If there's too much water in the curry, you should use the alternatives mentioned below.
2. Til-Phalli-Kopra Paste
Til-Phalli-Kopra paste is a combination of white sesame seeds, peanuts, and dry coconut. It is mostly used in traditional Hyderabadi cuisine in India. 
For overly watery curries, make a thick paste of these three ingredients and cook the paste with the mixture. Your curry will turn thick in a few minutes of simmering. 
Having said that, this paste does have its taste and may not be suitable for all curries. So, you should use it while making certain Hyderabadi curry dishes only.
3. Cooked Dals/Lentils
Cooked dal is another great alternative thickening agent for flour or cornflour slurry. 
If you have already prepared a dal (particularly yellow dal), add 2-3 tablespoons to your curry. Simmer the curry and check the thickness. Add more dal if required.
Cooked lentils naturally have their own taste. So, it's better to stick to yellow lentils with muted flavors. Do not add rajma or black dal/urad dal to thicken the curry.
4. Fresh Cream
Fresh cream is a beneficial ingredient for Punjabi or North-Indian style dishes. Most of these dishes require rich flavor and thick consistency, and fresh cream complements well to such dishes. 
You should add the cream only at the end. If you add it too early, the dish might get spoiled. Likewise, don't use it extensively. It will make your curry bland and a little sweet.
5. Cheese
Cheese is very different from other thickening agents and can only help thicken curries or gravies that are not too runny. 
Also, cheese doesn't pair with all curries, so you must be very selective in choosing this ingredient as a thickener. Besides, it contains excess salt, which can make your curry salty. 
Do consider these points before using cheese to thicken your curry. 
6. Cashew Paste
Cashew paste is my favorite ingredient; it works wonderfully as an alternative to flour. 
Here's how to prepare a cashew paste – 
Slightly toast the cashew in the pan or boil them separately. 
Drain the dirty water from the container and rinse them with cold water. Allow them to cool down for 10 minutes. 
Put them in a grinder and add water to prepare a thick paste. 
Utilize the paste directly in the curry. 
Note: Don't grind the cashews for long. The grinder will turn hot and transfer the heat to the cashew paste. This process can lend a bitter taste to your paste. 
To avoid this problem, grind the paste in small intervals without allowing the grinder to turn hot. 
Tip: Add your cashew paste at the end to thicken the curry. If you add it early, the paste might stick to the bottom and offer your preparation a burnt and bitter flavor.
7. Onion-Tomato Masala
Most Indian curry dishes require a base sauce to turn them flavorful. The onion-tomato masala is commonly used in the North-Indian food culture, and it undoubtedly aids in making rich and delicious curries.
Prepare the same masala base in a separate pan and add it to your watery curry. Check the taste, as you might need to adjust the salt and spices in your curry. 
Depending on the texture and taste of your dish, add other ingredients like cashews, capsicums, or mushrooms to the onion-tomato masala base.
8. Onion-Coconut Paste
If you've made a coconut-based curry, make an onion-coconut paste and use it as a thickener for your curry. The only downside of this paste is that it takes a long time to prepare it from scratch. 
You will need to toast the spices, onions, and coconut beforehand. Similarly, you have to cool them down before putting them into the grinder. 
But if you have spare time, make it in large quantities. Thereafter, store it in the freezer and use it as you like. It will remain useful for 7-10 days.
Note: Coconut and fried onions bring sweetness to the dish, so utilize this paste sparingly. Else, it will change the taste of your dish.
9. Coconut Chutney
Coconut chutney is a convenient alternative to the above onion-coconut paste.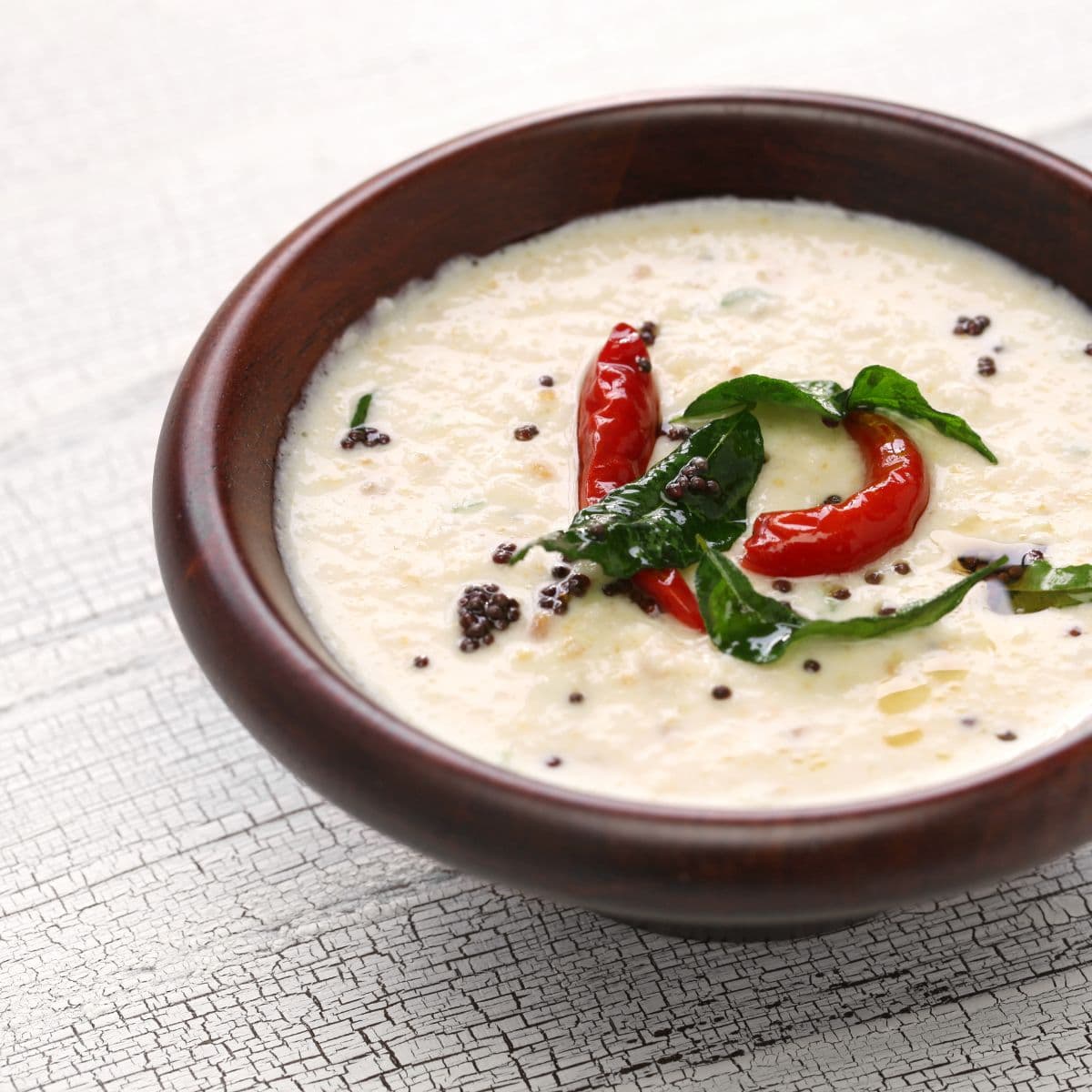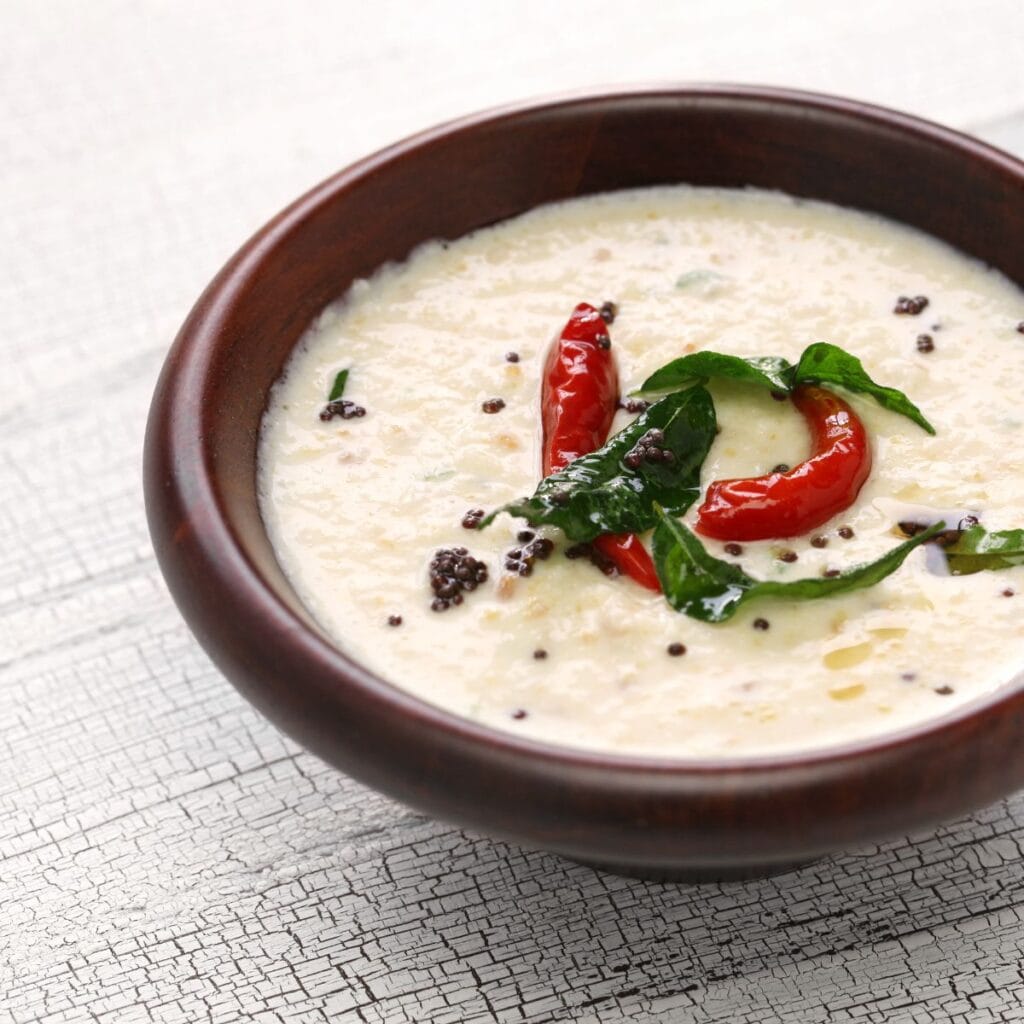 If you have prepared this chutney for breakfast, use leftover chutney to thicken your curry. You can also grind it further for a more fine texture. 
Regardless, similar to the above paste recipe, be mindful while using this chutney in your dish. The coconut juice weakens the taste of curry and makes it a little sweet.
Important: Coconut chutney doesn't store well. So, use it for lunch, particularly if you've made it in early in the morning. Don't store it for dinner preparation.
10. Peanut Paste
Peanuts work like cashew nuts and can be used as a thickener for your curry.
While making this paste, follow the same instructions I shared above for cashew paste. Toast them lightly in a pan and make a paste out of them.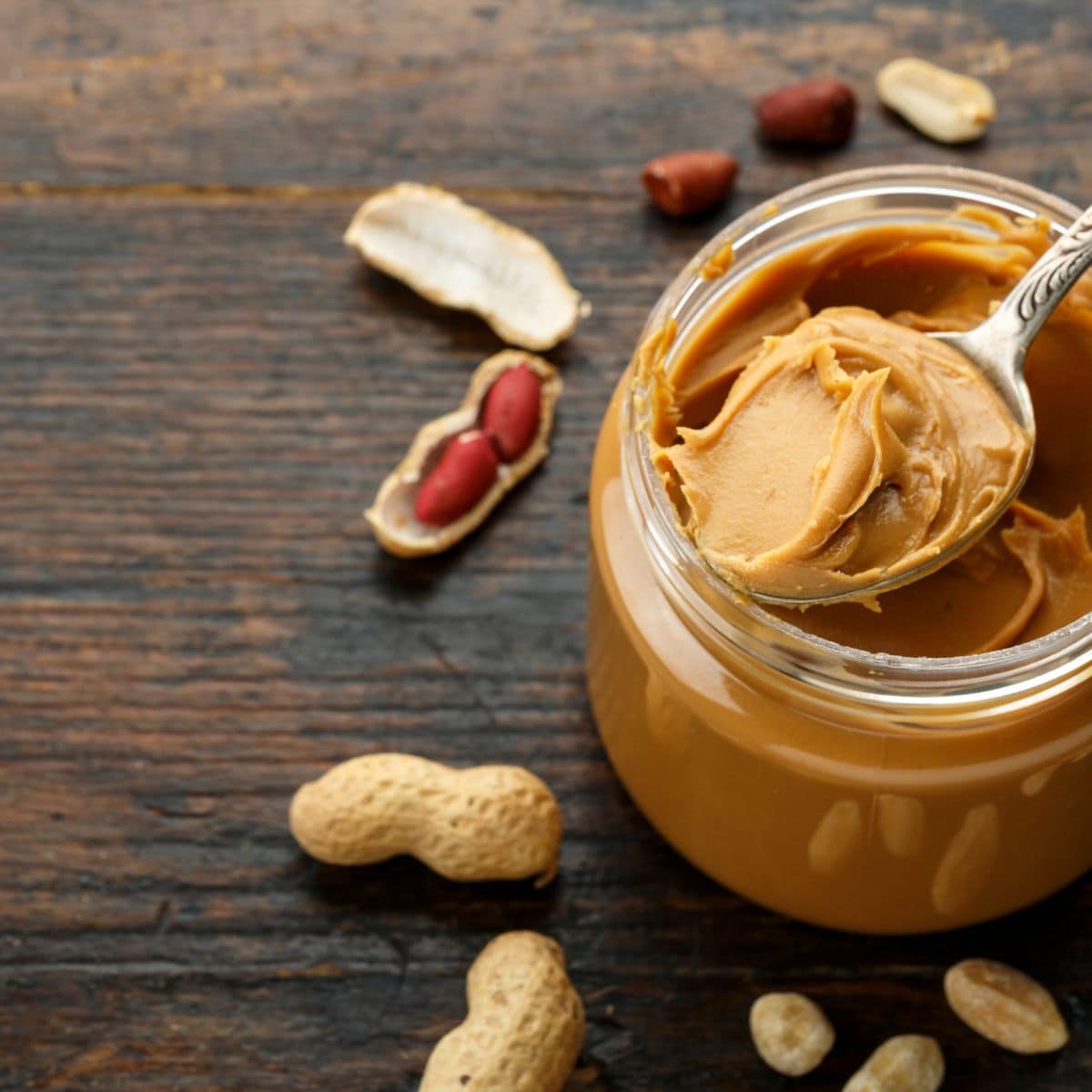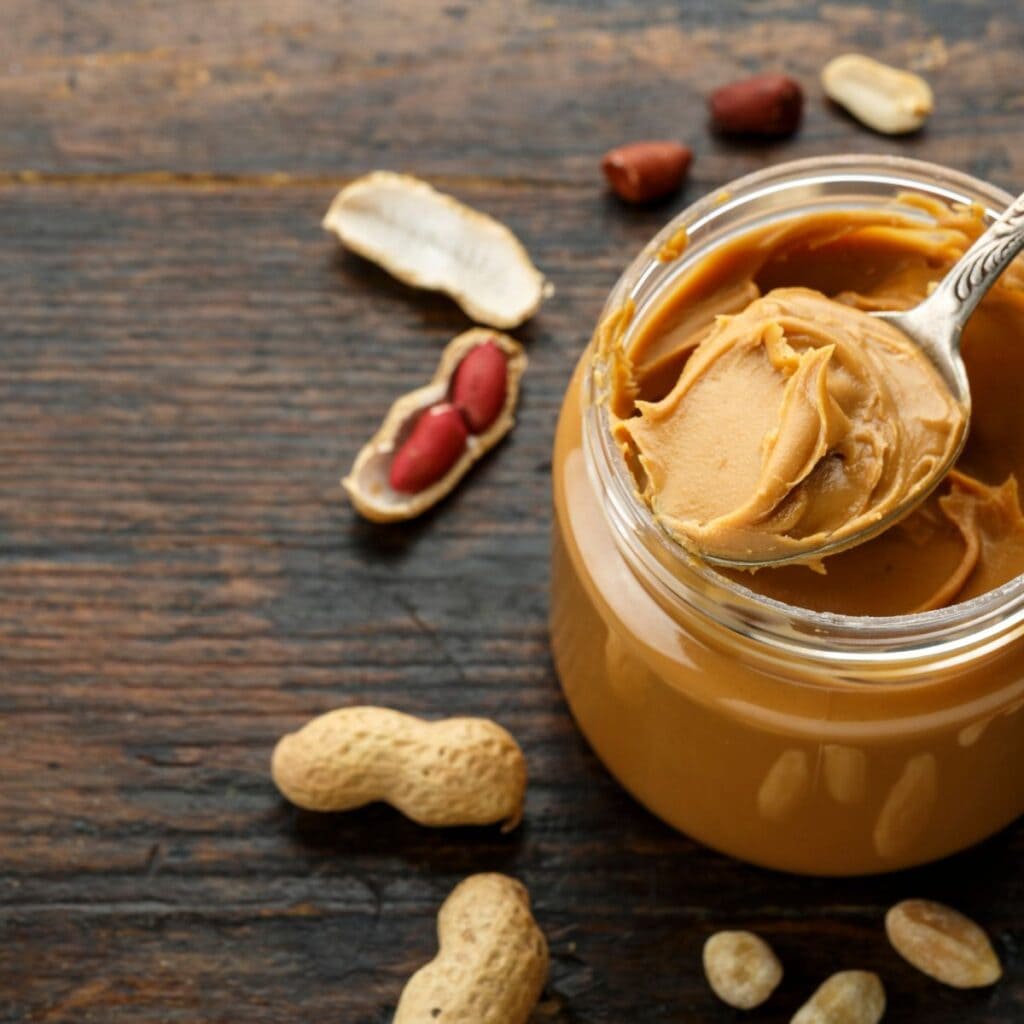 Do not prepare raw peanut paste, as you will not get the right taste for your paste. Remove the skin from your peanuts. It can also lend a bitter taste to the curry. You will also need to cook the paste thoroughly to eliminate the raw taste.
Unlike cashew paste, peanut paste doesn't complement all curry dishes. It has an earthy taste, so you will have to add it to curries with robust flavors only. 
11. Almond Paste
Almond can be a decent alternative to flour as well as cashew paste. 
However, it can add slight bitterness to your preparation if used in large quantities. Almond has thick skin, which should be removed entirely before using them for making the paste. 
You can boil or soak them in water to make this task easier. There is no need to roast them, though. 
12. Boiled Potatoes
The biggest advantage of using boiled potatoes is they taste good with almost all curries.
If your curry has turned out thin, dice a few pieces of boiled potatoes and put them in the gravy. Place the lid on and cook them for a few minutes. It will help them absorb surplus water content from the curry.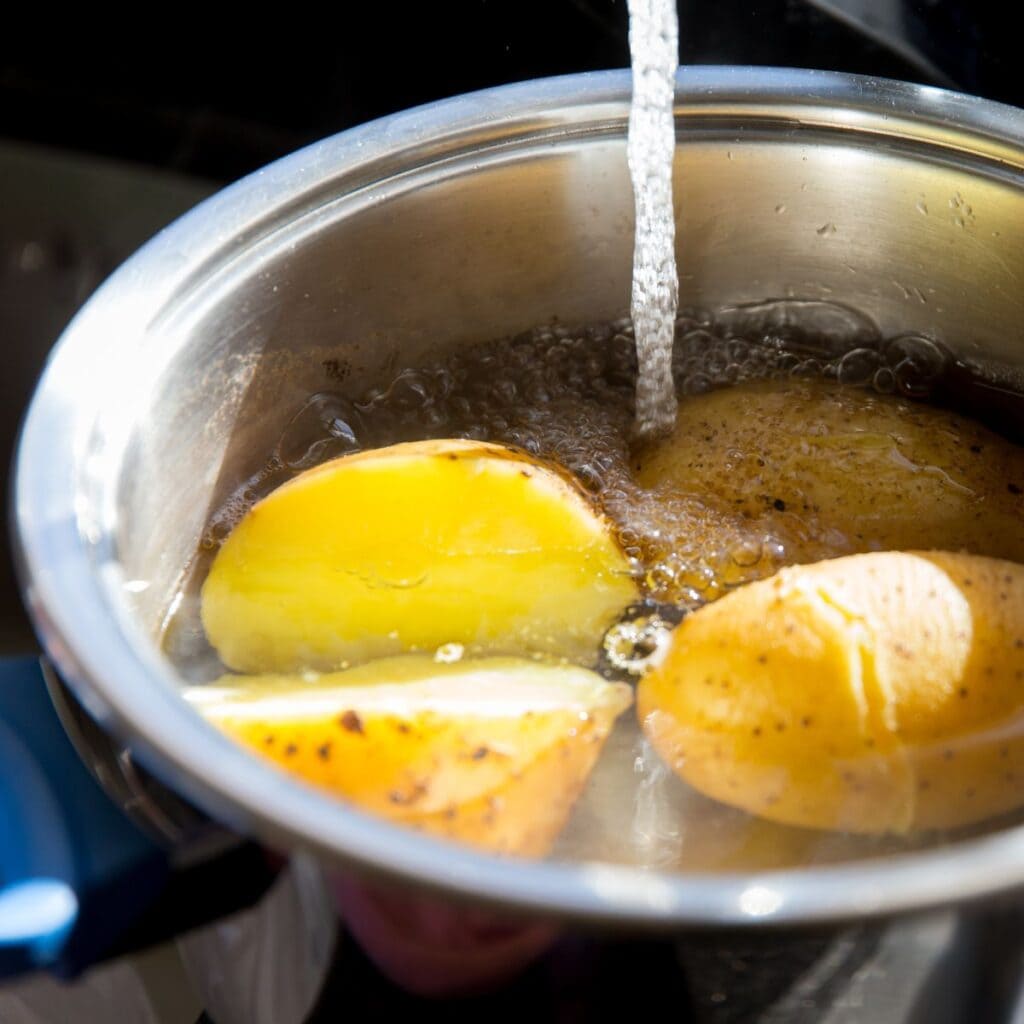 If you want to use raw potatoes, try them out. They need more time to cook. Rather, use semi-boiled potatoes and cook them with curry. 
Note: When you add boiled potatoes, check the taste of your curry at the end. You might need to adjust the salt and seasoning subsequently.
13. Egg Yolk
Egg yolk is an uncommon alternative to flour or cornflour. It is usually not used in Indian cooking. 
But if you have made a soup that needs a thick consistency, try adding egg yolk to it. It will significantly vary its texture and make it more appetizing. 
That said, reaching the desired consistency with egg yolks is difficult. You require more experience and practice to control the flame when cooking.
How To Thicken Curry Without Any Additional Ingredients
You can thicken the curry by simmering it on a medium flame for a few minutes. This is the best method to resolve this issue without adding other ingredients to the curry.
But if the curry is already cooked well, remove the cooked ingredients and let the sauce boil for a few minutes separately. 
Here's how to do it – 
Get a strainer and strain the runny curry into a pot. 
Keep the strained vegetables or meat pieces on a plate. 
Put the remaining sauce back into the cooking pan and boil until it reaches the required consistency. 
Place the strained ingredients into the pan and cook the curry for a couple more minutes.
Adjust the salt and seasoning as required. 
Tip: You can remove the whole spices while straining the curry. Since they've already lent their flavors and taste to the sauce, there is no point in putting them back in the curry. 
How To Avoid Making Watery Curry
Here are some tips to avoid making watery curry – 
Follow the right proportion for ingredients required in your curry. 
Do not add extra water. Add water in small quantities and let the curry simmer for a few minutes. 
Most vegetables release their juices after a certain point in cooking. So, even if the base mixture appears dry initially, the vegetable juices will balance the consistency later. Therefore, allow the veggies to cook and add water only at the end. 
Don't cook the curry on a high flame initially. Cook it on a medium flame.
Don't cook it with the lid on. If you feel the curry might turn a little watery, remove the lid and allow the steam to release in the air. 
FAQs
1. Does Simmering Thicken Curry?
Yes, it can help thicken your curry to a certain extent. 
2. Can I Use Self-Raising Flour To Thicken Curry?
Yes, you can use self-raising flour. But you can also thicken it with plain flour. 
3. How Long Should I Simmer A Sauce To Thicken It?
It depends on the consistency of your sauce. Simmer it for 5 minutes and check the consistency. If you find it runny, simmer it more. 

There is no standard cooking time to attain thick consistency for a runny dish. 
4. Does High Heat Or Low Heat Thicken Sauce?
High heat can help reduce the water content quickly, but it's better to stick to medium heat when thickening the sauce.
5. Should You Stir While Simmering?

Yes, it's important to stir while simmering the curry. If you let it cook on the heat, some of the base mixtures might stick to the bottom surface and begin to burn quickly. 

So, keep an eye on it and stir the curry in small intervals.