When we talk about masala dosa, the one thing that strikes the mind is the delicious potato filling. 
The dosas made with spicy potato fillings taste so good that you don't even require a sambar or chutney to accompany them. Normally, boiled potatoes, cabbages, and green chilies are used to prepare the yellow stuffing for such dosas.
But you can experiment with different fillings to make the dosa more interesting. The following guide will help you find some tasty recipe ideas for dosa fillings. So, do check them out!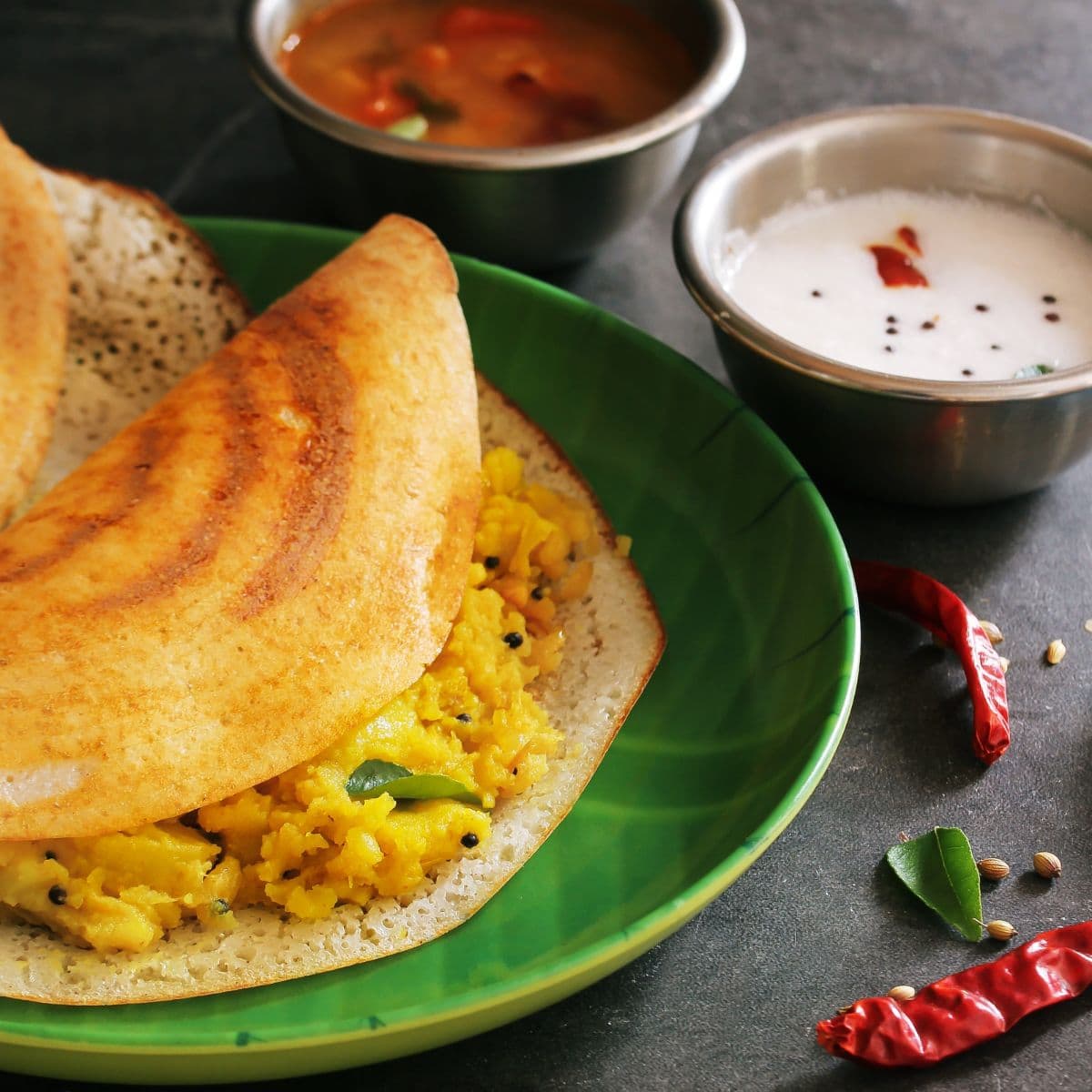 Dosa Filling Ideas
Here's the list of fillings to try for your homemade masala dosas – 
1. Classic Potato Masala
Whether it's Rava masala dosa, Mysore masala dosa, or simple masala dosa, the one common thing you will notice in them is potato-based stuffing. The filling is prepared with boiled potatoes, cabbage, onions, green chilies, curry leaves, mustard seeds (rai), fenugreek seeds (methi seeds), etc. 
Occasionally, you will see a couple more ingredients in this recipe. E.g., some people like to add boiled chana dal and shredded beetroot to this preparation. You will even come across red stuffing in different types of recipes.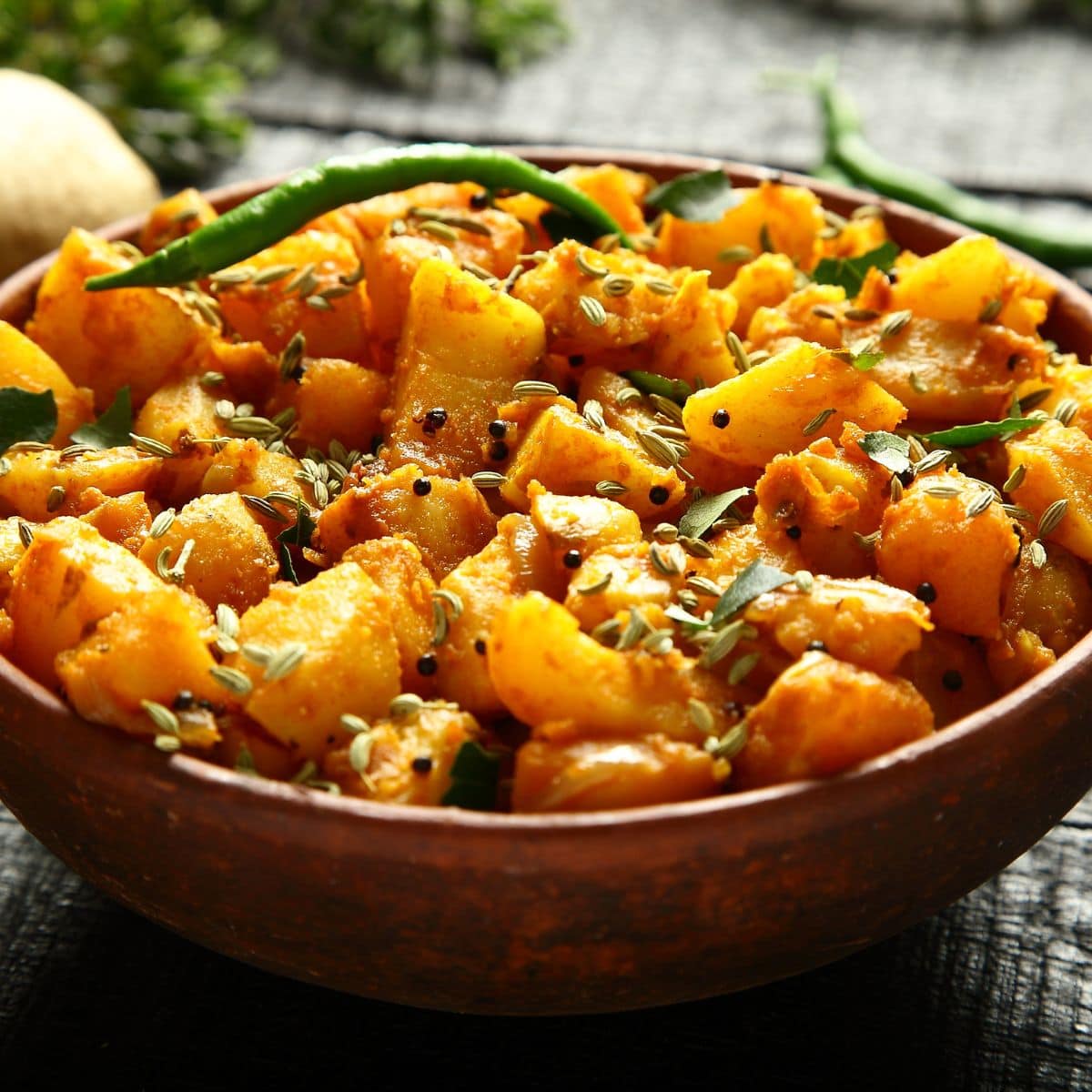 So, it relies on personal choices. But if you don't want to experiment further, try conventional stuffing for dosa.
Cooking Time: 30 minutes
2. Leftover Pav Bhaji
Pav Bhaji can be used as a filling for masala dosa. It is a perfect alternative to traditional potato masala.
I like to use leftover pav bhaji for this recipe, as it gets thicker and more flavorful overnight. You can use fresh pav bhaji, but reduce the consistency to make it thick. Don't put too much water into it.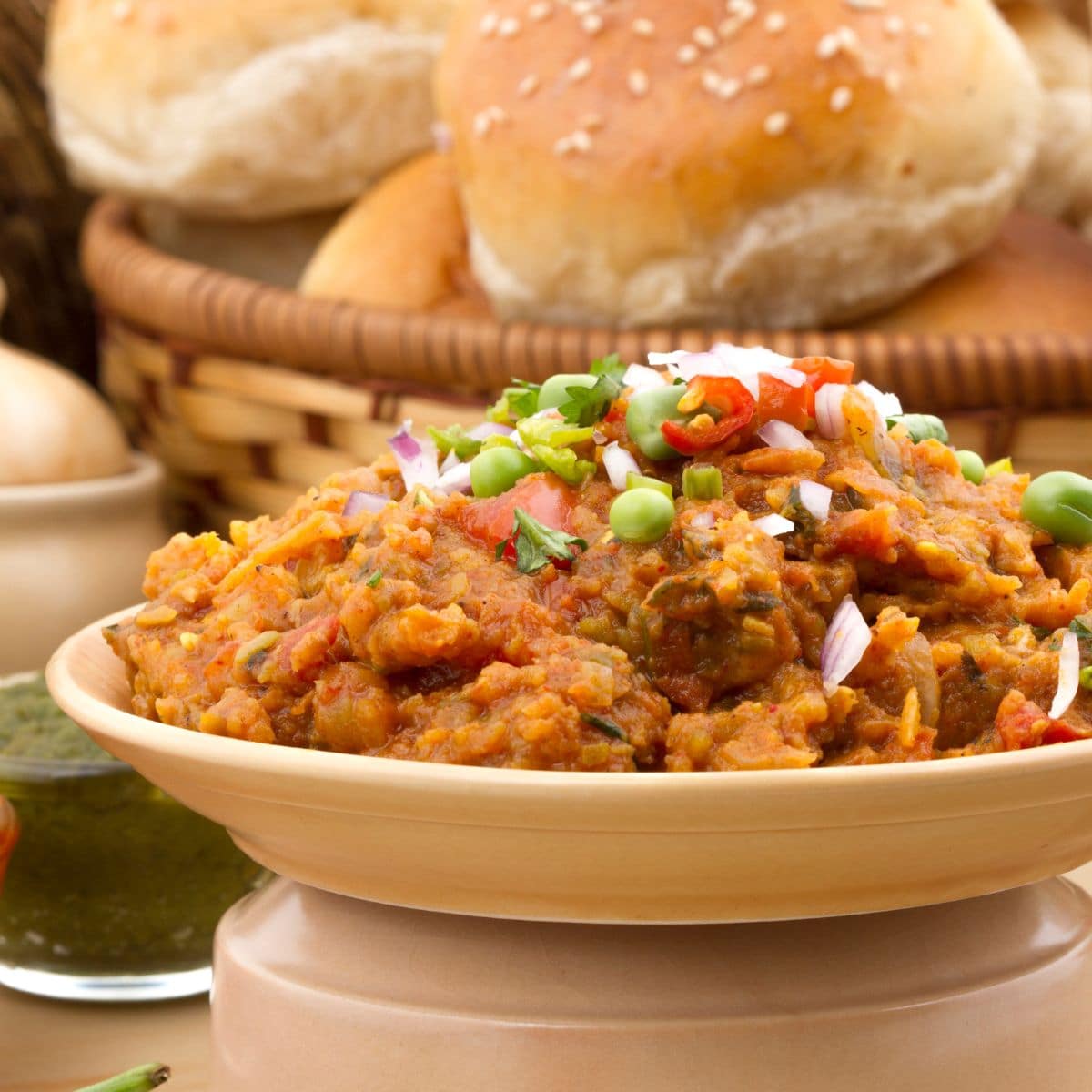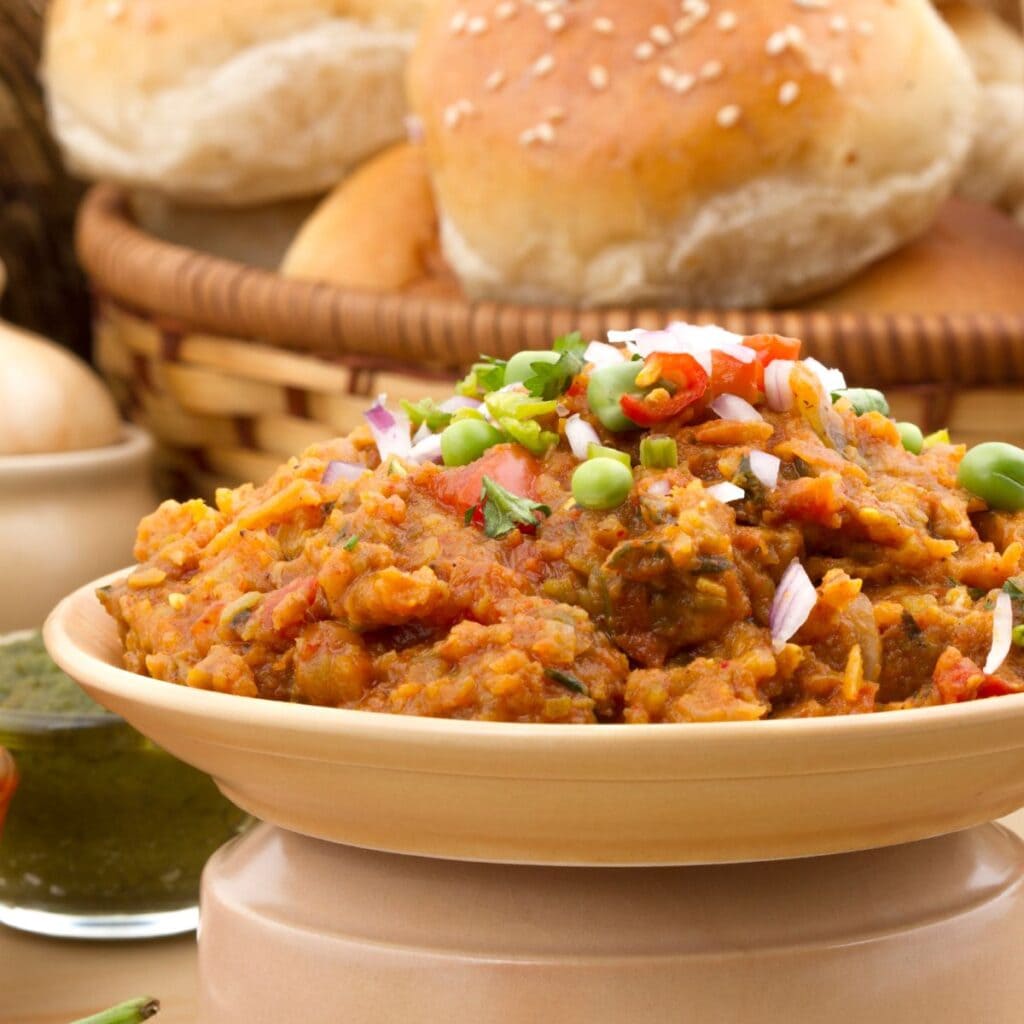 If you keep it thin, the excess water will leach out in the pan, making the dosa soft and mushy. The dosa may even tear apart while lifting from the pan. Hence, the consistency of your pav bhaji should be on the thicker side.
Note: Do not use pav bhaji as a filling for Rava dosa, as the mixture will drain from the net-like pattern of this dosa.
Cooking Time: 5 minutes reheating for leftover bhaji; 30 minutes for fresh pav bhaji
3. Onion Tomato Masala
Want to try a dosa filling without potatoes? Then, this filling recipe is for you! 
The onion tomato masala is commonly used as a base curry for various Indian veg., non-veg. curries and biryanis. It can be made using onions, tomatoes, ginger-garlic paste, green chilies, turmeric powder, red chili powder, curry leaves, and mustard seeds.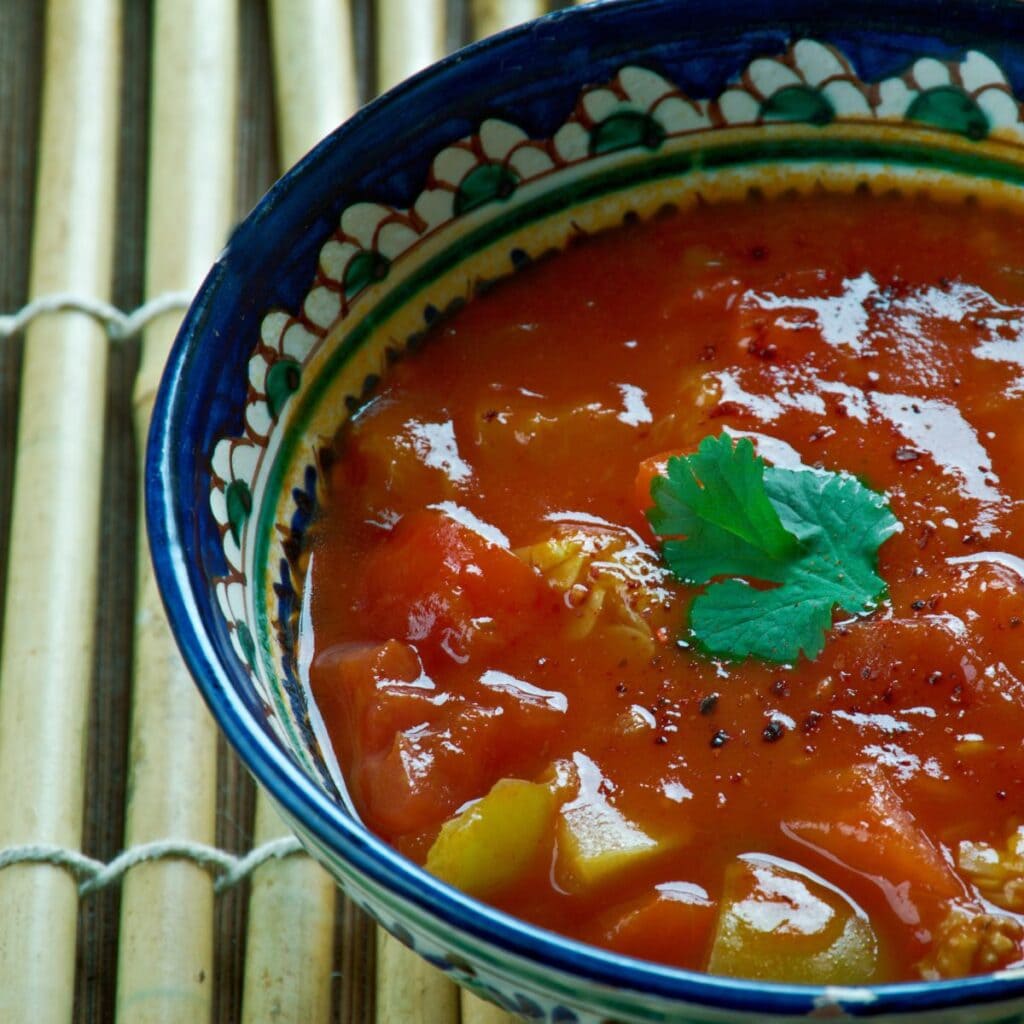 You can even use cumin seeds instead of mustard seeds or a combination of both ingredients for tempering. Likewise, you can avoid red chili powder and use green chilies to balance the taste. 
It also allows you to add more elements to the base sauce. 
Finally, garnish it with freshly chopped coriander leaves. It will enhance the flavor of your dosa.
Important: Don't make it too runny. Keep it thick so that it complements the crispy dosa.
Cooking Time: 15 minutes
Recipe Video:
4. Paneer Bhurji
Paneer Bhurji is a hot-favorite recipe among those who don't like overly spiced Punjabi paneer dishes. It's light on the palate and can be used as a filling for dosas.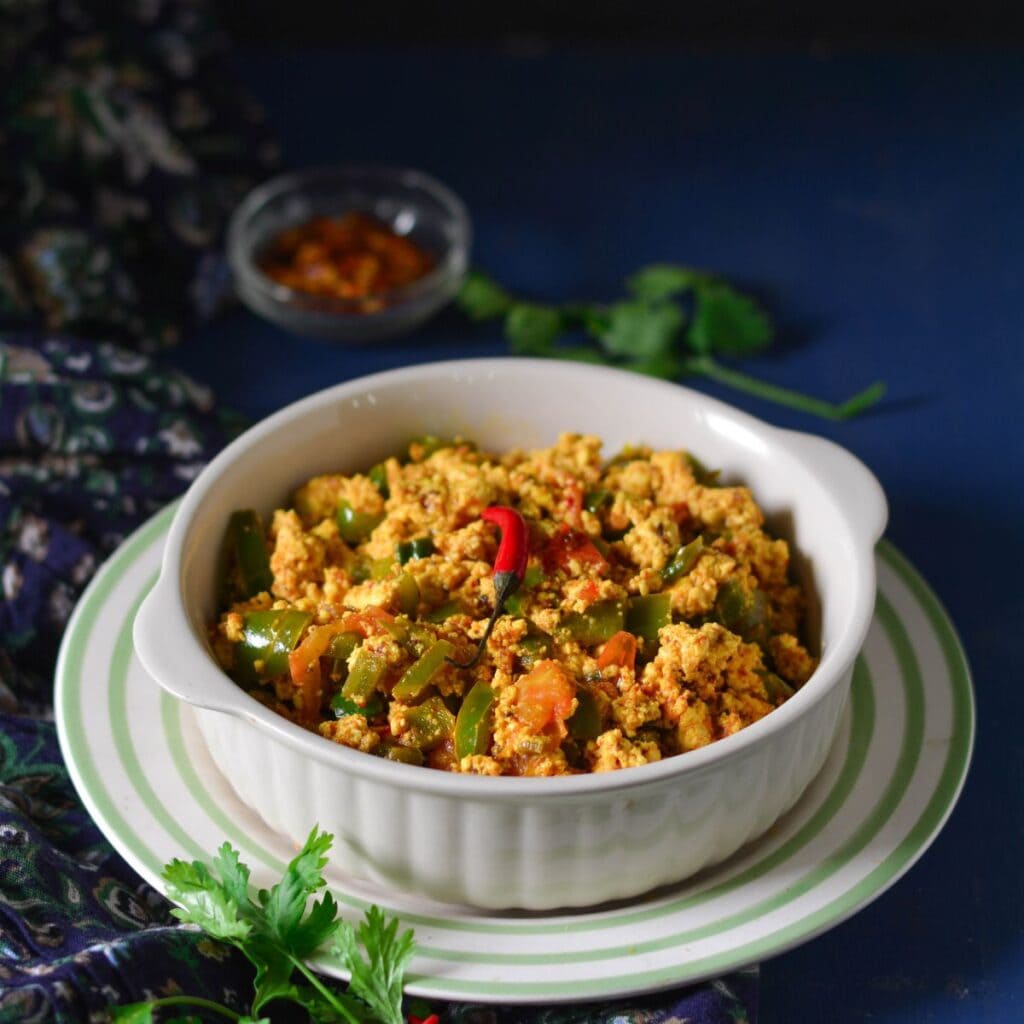 Of course, you can adjust the spices accordingly but keep the spice level a little higher for this recipe. This way, it can complement the subtle flavor of plain dosa.
If you like the crunchy texture in your dosa filling, add onion and capsicum juliennes after placing the paneer bhurji filling on the dosa. You may also sauté them in a pan for a minute or two.
Cooking Time: 20 minutes
5. Paneer Tikka 
Paneer Tikka is one of my favorite filling recipes for dosas. 
Unlike most other filling ideas, you don't have to waste too much time preparing this recipe. Once the paneer cubes are marinated well, you can cook them on the pan or grill and put them on the dosa later.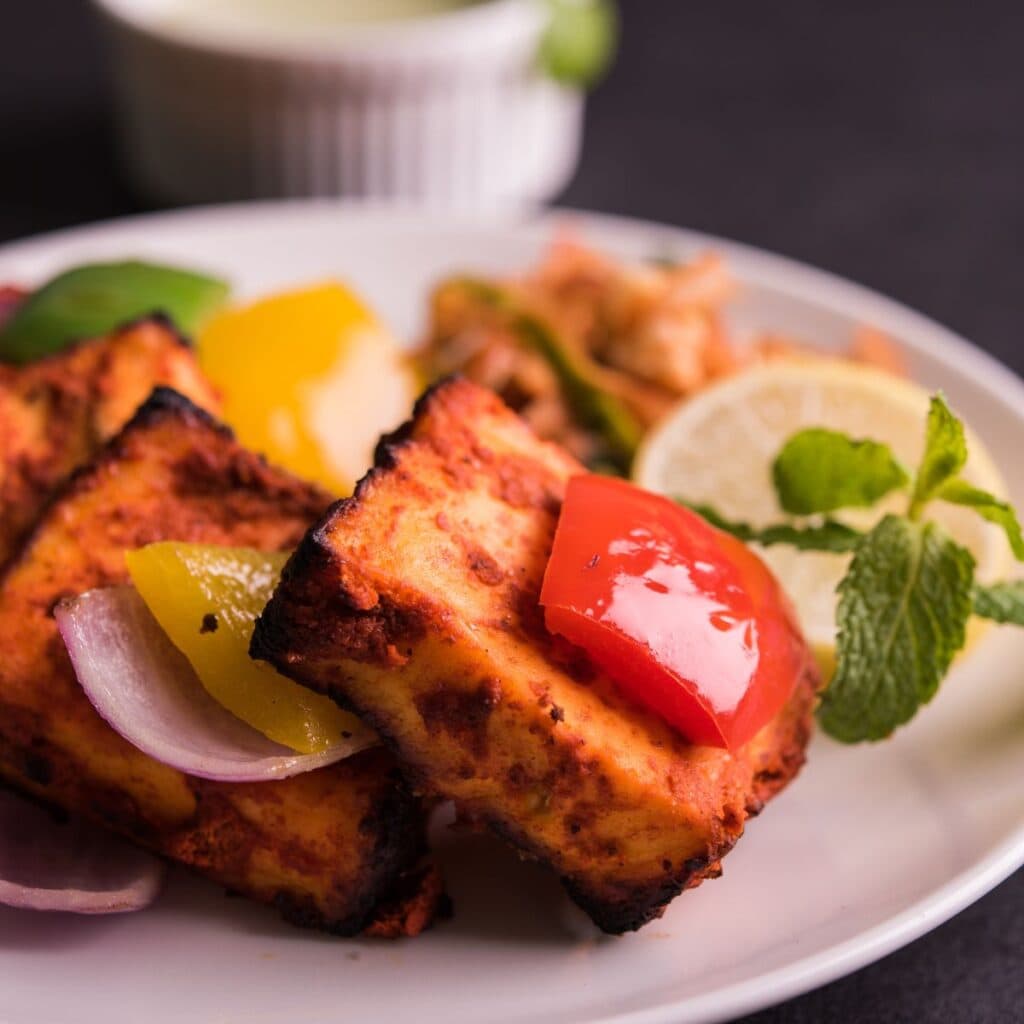 However, it's a good idea to chop the tikkas into bite-sized pieces. Don't use the large cubes directly as dosa filling. 
Once the tikkas are placed on the dosa, you can add any of your favorite salads and dip as toppings. This will make your paneer tikka dosa more delicious. 
Cooking Time: 20 minutes
6. Sweet Coconut Stuffing
This type of stuffing is often used in Maharashtrian cuisine. You will find it being made for dishes like Modak and Ghavane.
Similarly, you can make it for traditional dosas. It is a sweet stuffing and is prepared using coconut, jaggery, cashew nuts, raisins, cardamom powder, ghee, etc. The nuts are optional in this recipe, but they taste good, nonetheless.
The coconut stuffing can be stored in the fridge for 3-4 days, which implies you can reuse it whenever you want. It is also a travel-friendly recipe, so you can carry it on long journeys. However, store it in an airtight container to maintain its freshness for a long.
Watch the following video to know how to make this sweet coconut stuffing –
Cooking Time: 15-20 minutes
7. Vegetable Salad Filling
Sometimes, it's better to prepare a salad and use it as a filling for dosas. Even though the masala stuffings taste delicious, you can save a lot of preparation time with something as uncomplicated as a vegetable salad.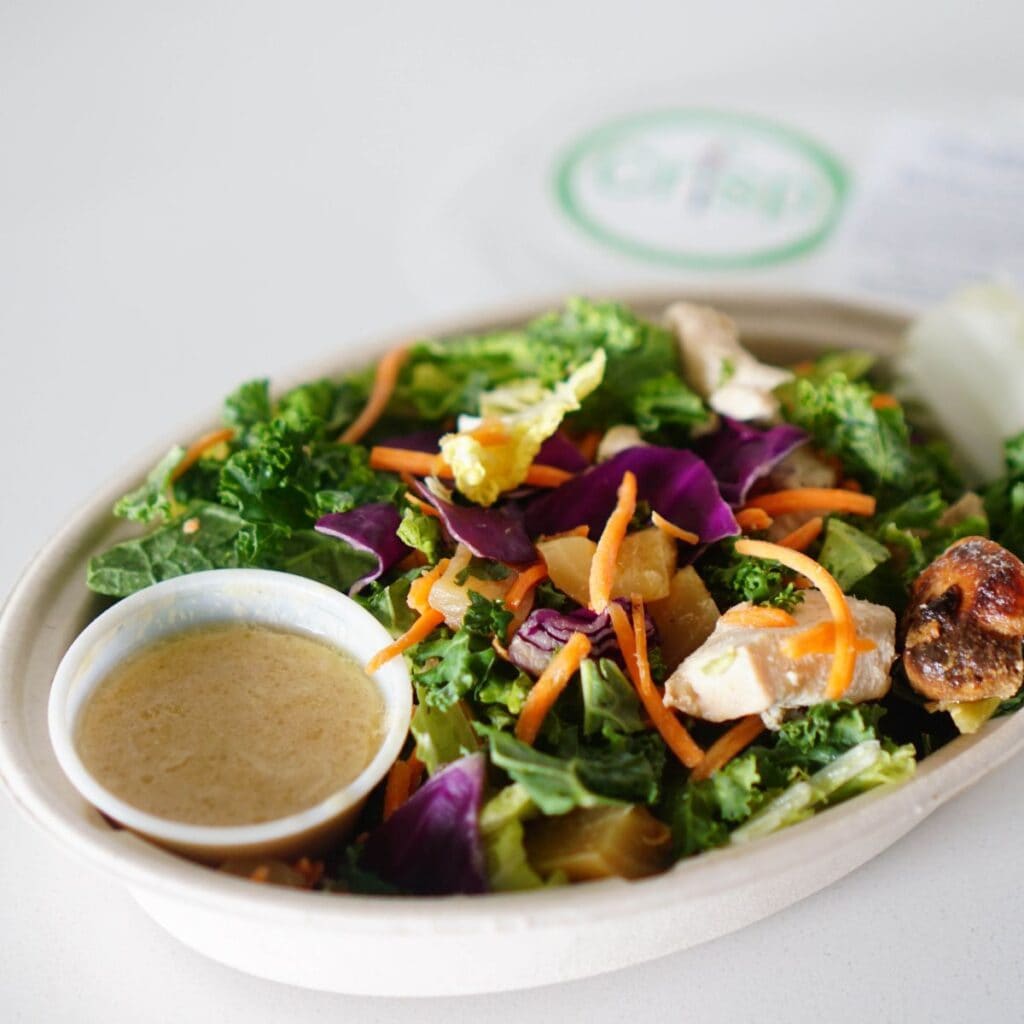 For dosa filling, select crunchy veggies like cucumber, zucchini, cabbage, lettuce, onions, capsicum, etc. These veggies add a wonderful texture to your dosa. 
Dressings like Greek Yogurt Herb dressing and Caesar dressing contain a lot of moisture that can ruin the texture of your dosa. So, keep it in mind when adding exotic flavoring to the salad.
Cooking Time: N/A | Preparation Time: 15 minutes
8. Chinese Noodles
It is a slightly different filling idea than the other ideas in this guide. 
Chinese noodle is an amazing delicacy; it tastes even better when you add spicy and tangy sauces. You can reproduce the identical recipe while making the noodle masala dosa.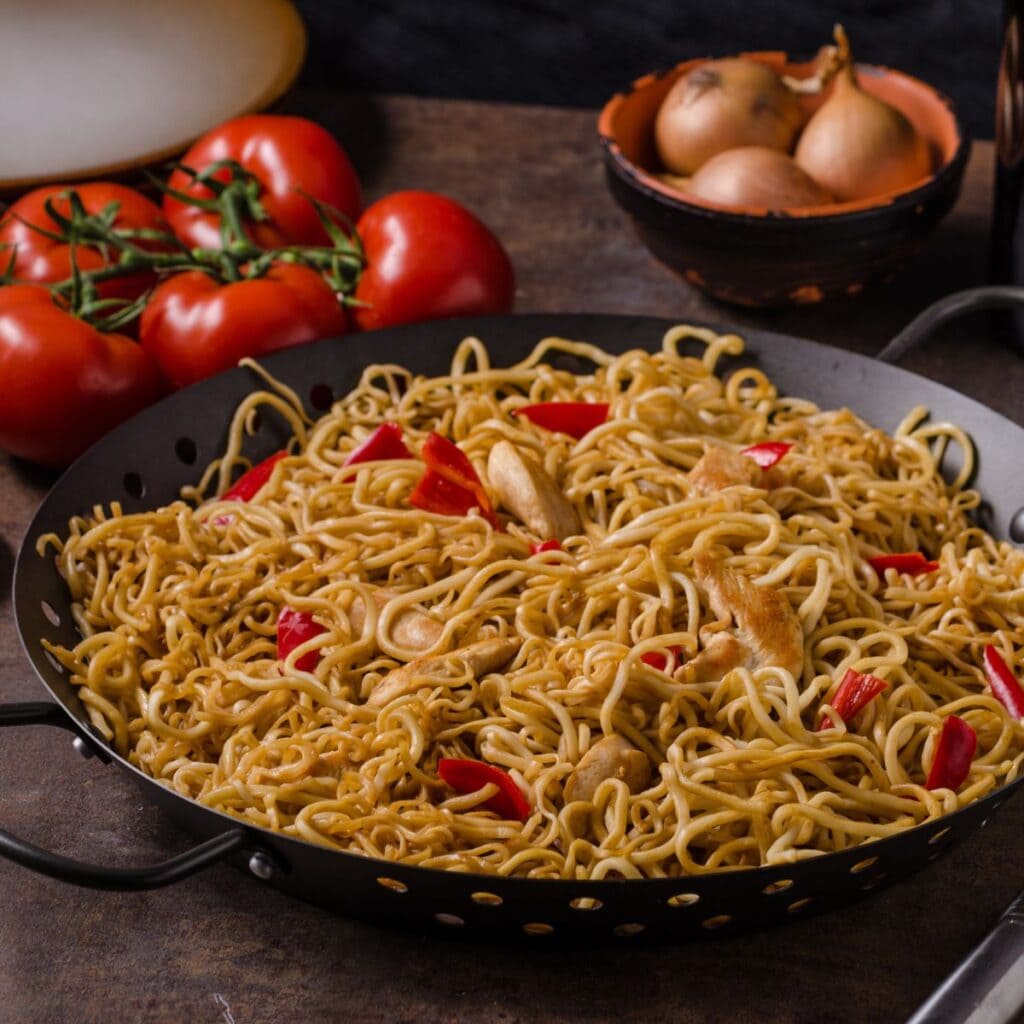 There are two ways to make this recipe. You can prepare Hakka or Schezwan noodles before making dosas or cook the entire recipe on the dosa surface. 
For the second method, you will need to boil the noodles beforehand. You can cook the remaining recipe on the dosa surface. That said, it would be difficult to manage the heat for beginners. 
If you don't have enough experience making noodle masala dosa on a hot surface, the dosa may get burned from the bottom. So, keep an eye on the flame while preparing this version of masala dosa.
You can also add fried noodles to get the extra crunch to this recipe. If you have some leftover dry Manchurian balls, chop them into small pieces and add them to the noodles. It will make your preparation even tastier.
Cooking Time: 20-25 minutes
9. Chicken Keema
Just like Paneer Bhurji, you can use chicken keema as a filling for your dosa.
However, don't use keema prepared with a watery consistency. You need dry chicken keema for this recipe, so you will need to prepare it like an egg bhurji or paneer bhurji. Reduce the water content in this recipe as much as you can.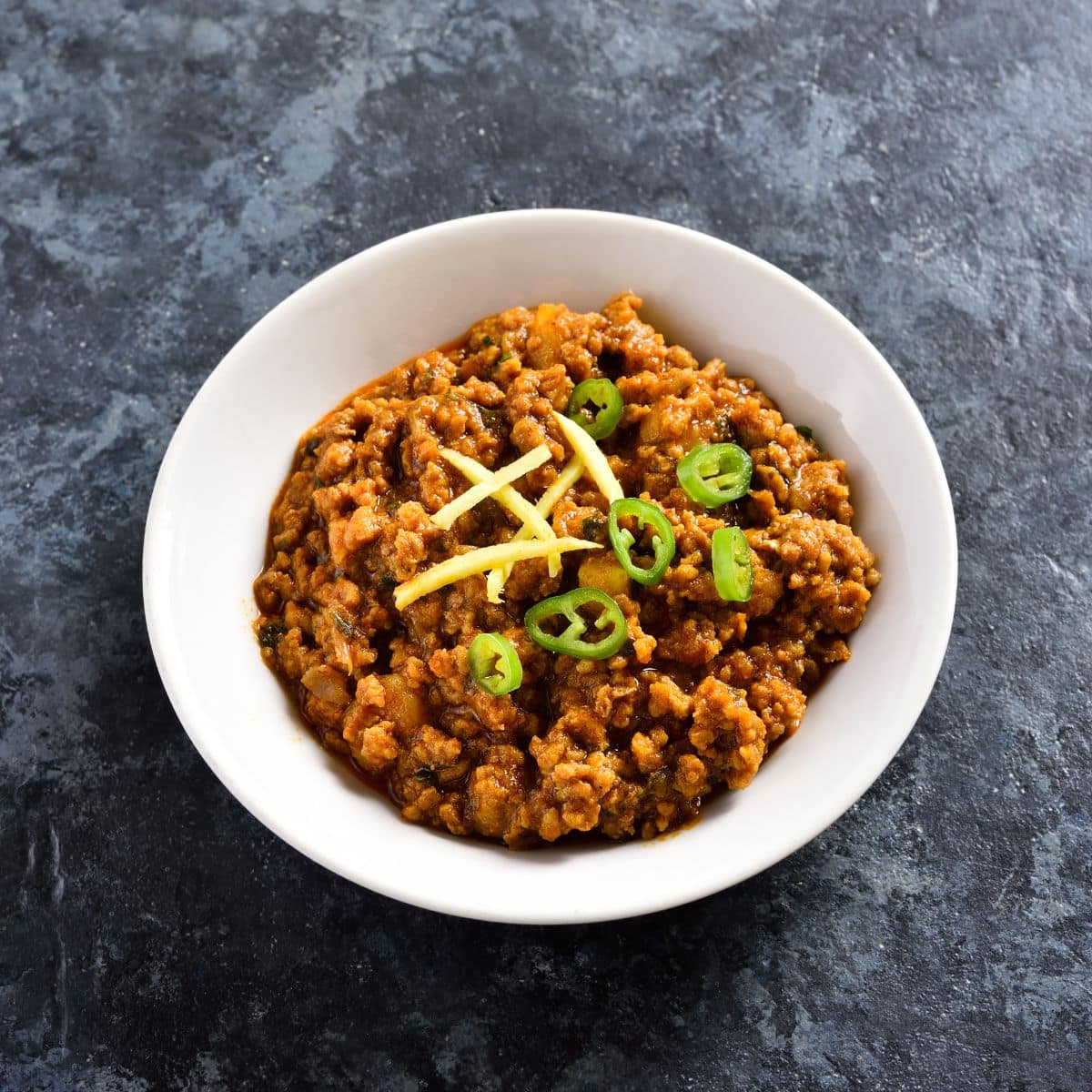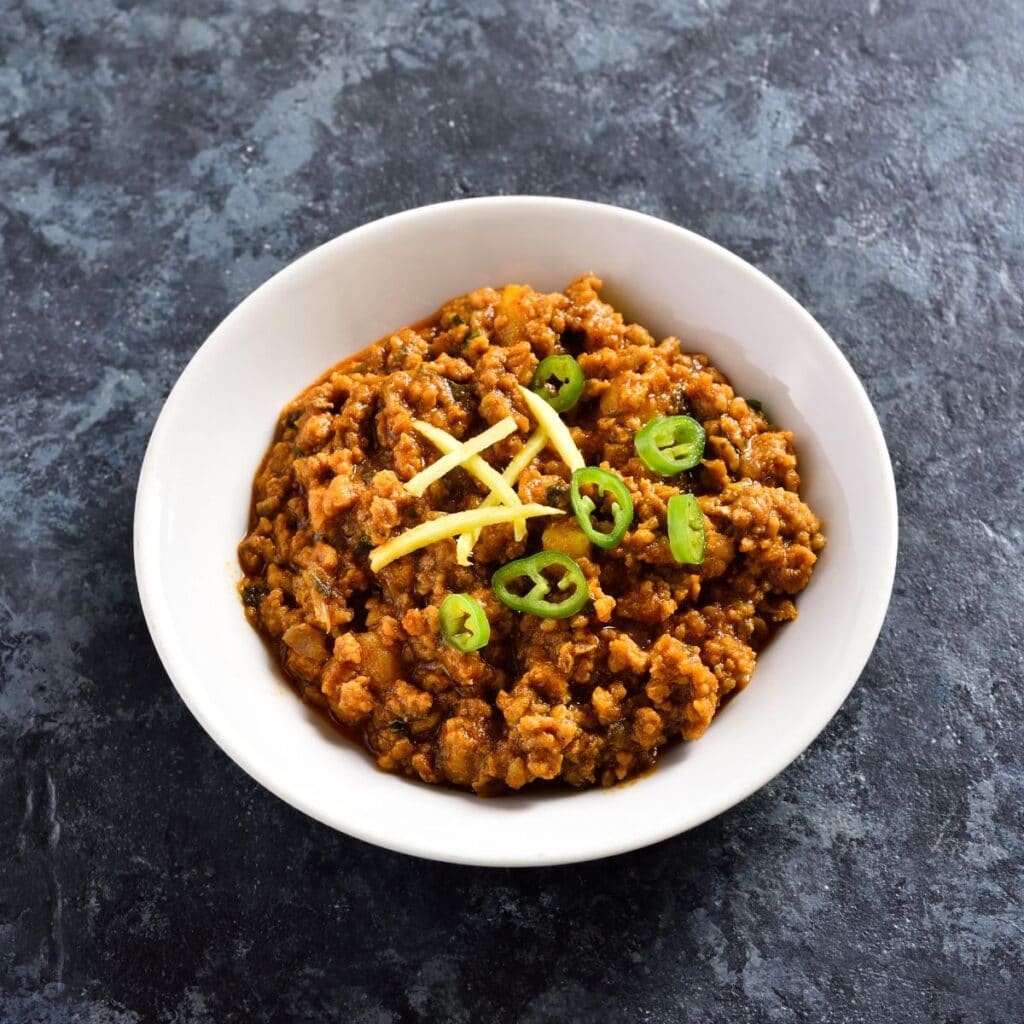 Add red onion and green capsicum juliennes on top of the keema for more crunch. Don't forget the chopped coriander leaves, which will bring more freshness to this recipe. 
Since it is a dry preparation, you should serve it with chicken gravy and chutney. Sambar or rasam won't be a good match for this recipe. 
Cooking Time: 40 minutes
10. Chicken Sukka
This is ideally suited for leftover chicken sukka dishes. If you have kept it overnight, it would be a good idea to use it for making dosas. Of course, you can make it fresh, but it will take a lot of time to prepare this dish from scratch. 
Also, the dish needs to be on the dry side. Don't make it like a typical chicken masala recipe.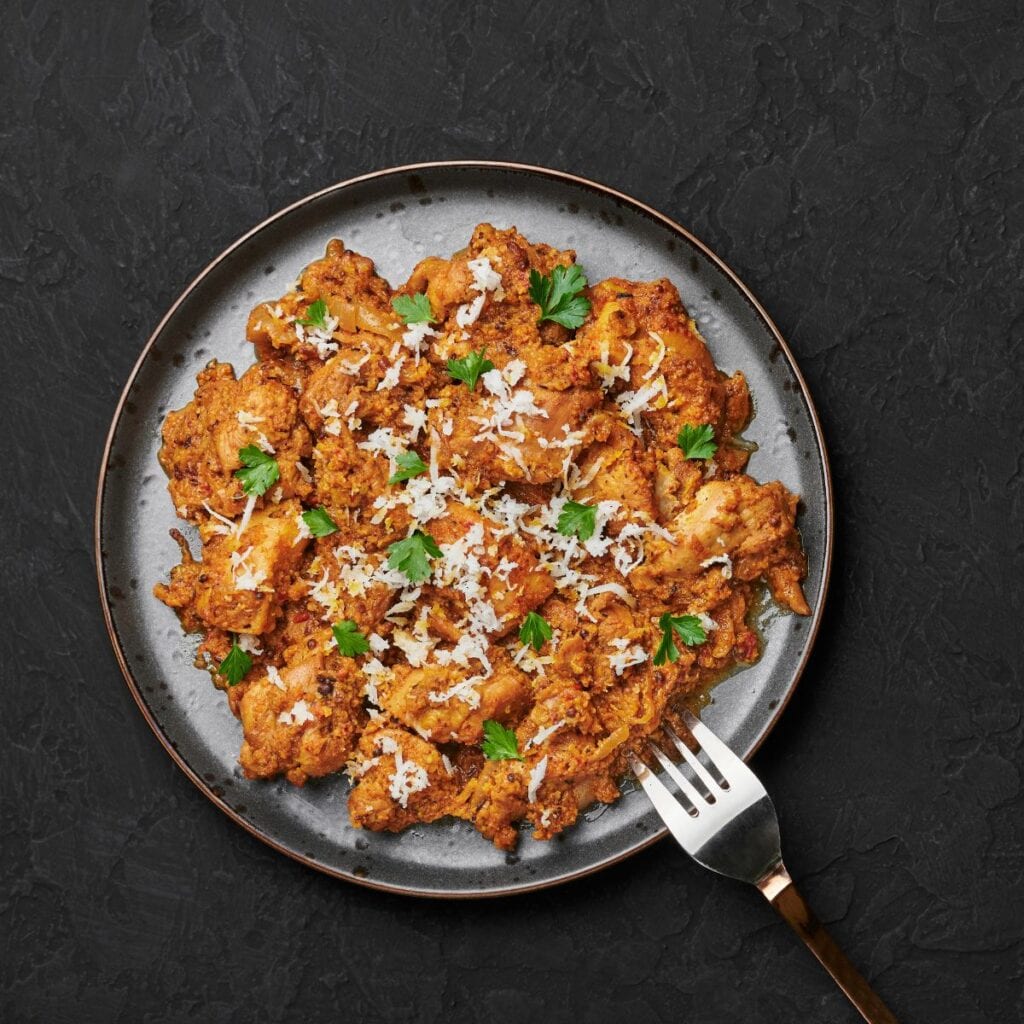 Chicken sukka can be flavorless sometimes, so use the dhungar method to give a smokey flavor. It will elevate the flavors of your chicken recipe instantly.
Note: If you have used bone-in pieces for the recipe, you should remove the bones from the chicken before placing them on the dosa. Otherwise, it's better to try other filling ideas shared in this guide.
Cooking Time: 40 minutes
11. Prawns Masala
Freshly cooked prawns go well with plain dosas and set dosas.
So, use the same concept to prepare stuffing for prawns masala dosas. Make a prawns masala curry in Chettinad style or any sukka style recipe. This is necessary because you need a dry curry for stuffing.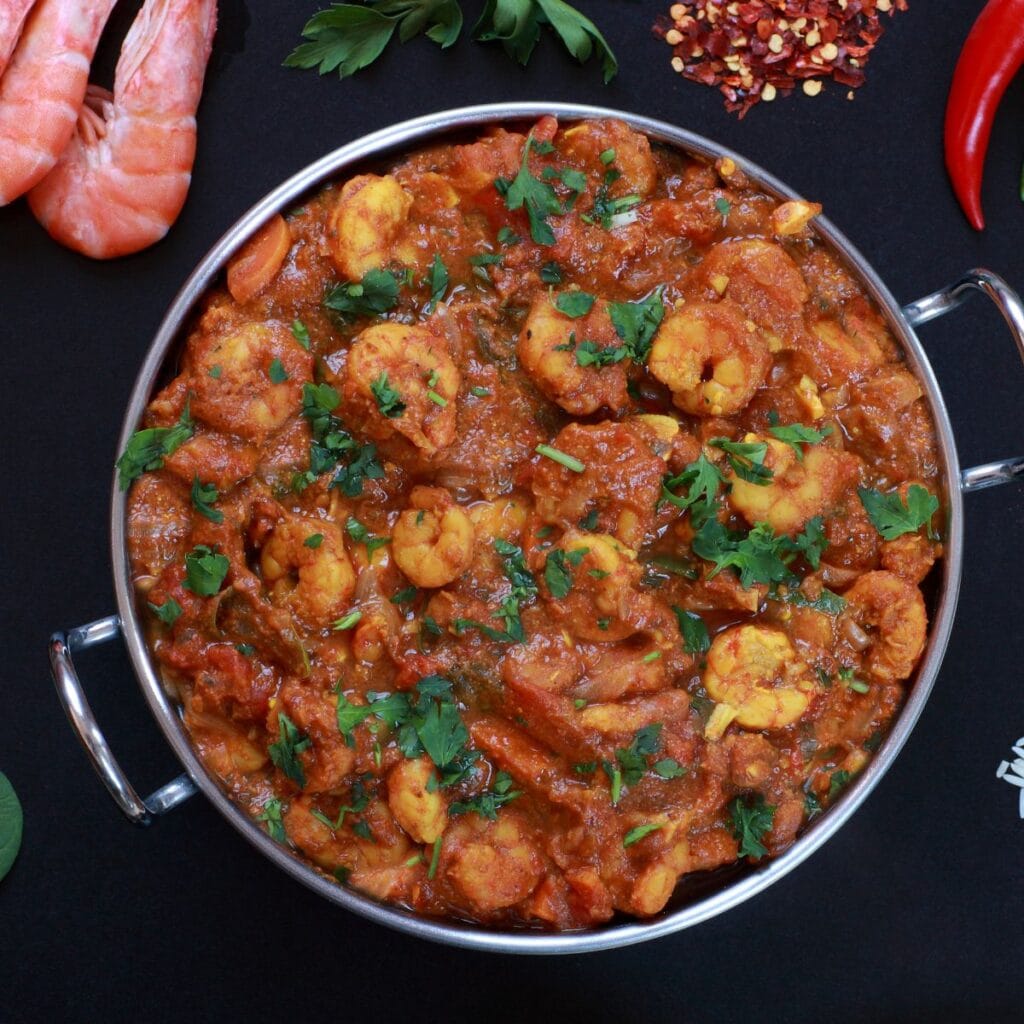 Once it is ready, spread it on the dosa and serve it with coriander-mint chutney or coconut chutney. This recipe doesn't require a lot of time, either. Therefore, it's a must-try for prawns lovers!
Note: Use small and medium-sized prawns for this recipe. They offer more flavors than jumbo and tiger prawns. You can also make this recipe with lobster, but dice it into bite-sized pieces before cooking them in the gravy.
Cooking Time: 30 minutes
Quick Dosa Filling Ideas Without Potatoes
Although the above ideas are quite good, you can try some of the following dosa-filling recipes without potatoes. 
Murabba
Fruit Salad
Sausages
Jackfruit Masala (Kathal Masala)
French Fries with Mayo Dip
Boiled Eggs with Tandoori sauce
Ice Cream (Yes, you can use ice cream as a filling too, and it tastes great if you're willing to experiment with your dosa.)
Here's how an Ice Cream dosa looks like –
The above ideas are a little tricky, as you need to manage the filling's quantity, ingredients, and texture. So, you will have to use them accordingly. 
How Do You Eat Dosa Filling?
If you have never tried masala dosa before, you can have it like a taco or wrap. You don't have to remove the filling from the dosa. Besides, dosa is pretty similar to a crepe. So, you can enjoy your dosa in a similar fashion.
Some restaurants serve potato filling separately or do not fold the dosa in a complete roll. In such cases, you will have to break the dosa from the edges using your fingers and enjoy it with the filling served along with it. 
Don't forget the sambar and chutney, though. You will like the masala dosa more with these two accompaniments. You may also request gunpowder chutney and ghee from the servers if you want to take this experience one notch higher. 
Expert Tips
In the end, you can go through the following tips for making the perfect filling for your dosa. 
Savory stuffings are more enjoyable with dosas than sweet and sugary ones. So, select them as per your taste.
Lower the flame when preparing the stuffing mixture on the dosa surface. It will prevent it from burning.
Grate some cheese on your fillings to get more richness and taste to your dosas. You can also add butter to them.
Don't store these dosas for long. They will turn mushy and soggy if you keep them in a storage container.
The sambar should be hot and a bit tangy. Don't serve it at room temperature. 
FAQs
1. What Is The Secret Of A Crispy Dosa?
Perfect batter, a thin layer of dosa batter on the pan, and a fairly long cooking time are the key secrets of making crispy dosas. 

You can check out this guide to get the crisp brown texture to your dosa.
2. Why Is My Dosa Soft And Not Crispy?
The dosa turns out soft and spongy due to excess water content in the batter. On the other hand, your dosas will turn crispy if the batter consistency is on the thicker side. 

You will also need to spread the dosa well on the pan and avoid placing a lid while cooking it. Cook them longer for more crispiness.
3. What Does Dosa Go Well With?
Typically, dosas taste amazing with green chutney and sambar. You may also serve rasam along with it.
4. Why Is Poha Added To Dosa Batter?
Poha helps in getting the crispy texture to the dosas. However, you can make them crispy without poha as well. 
5. Why Is Methi Added to Dosa Batter?
Methi expedites the batter fermentation process. So, you can add a few seeds to the batter. 

You need to soak them in water before use.